India faces an uphill battle to become a low-inflation economy where growth and inequalities are important issues. The current government believes that inflation is an acceptable tool to pay for faster growth.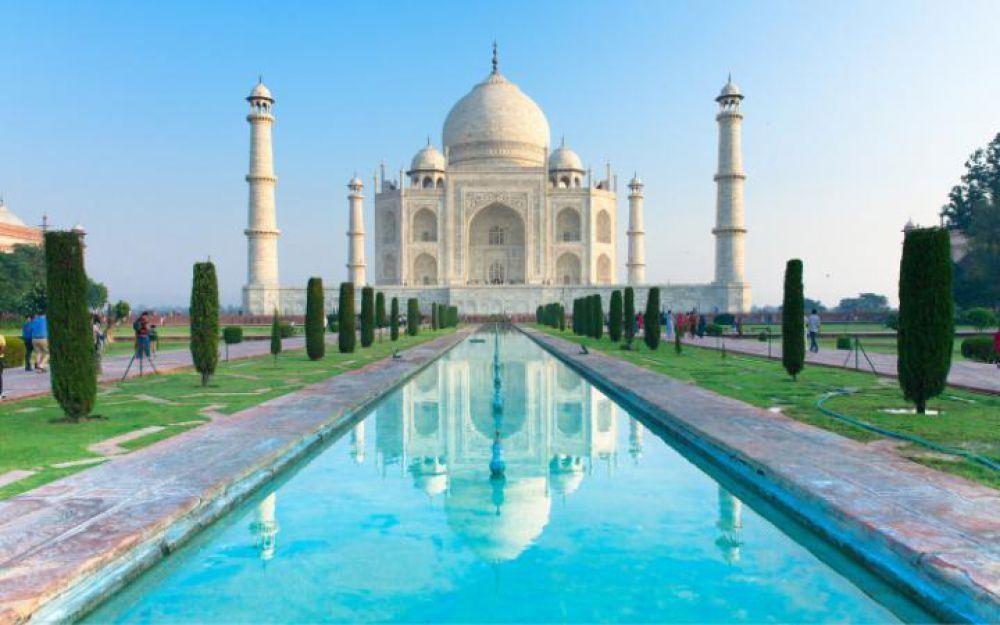 India faces an uphill battle to become a low-inflation economy © BBN
A couple of years ago, the rupee witnessed a severe decline against world currencies. Rajan Raghuram's appointment as central bank governor spearheaded stability in the country's currency and reassured investor anxiety. However, India's politics are hindering its economy. On the one hand, higher inflation might benefit a highly rich indebted industrialist because debt comes down relative to sales revenues. On the other hand, it hurts the poor daily wage worker whose salary is not indexed to inflation. For the first time in twenty-four years, the term of a central banker has not been renewed. India faces an uphill battle to become a low-inflation economy where growth and inequalities are important issues.
A Step Back
India's "rock star" central bank governor Raghuram Rajan, feted by foreign investors, but under pressure from political opponents at home, stunned government officials and colleagues by announcing he would step down after just one three-year term. Mr Rajan fell out with the Modi government and has decided to go back to the United States in September 2016. He faced criticism from the current regime, arguing that he had undermined India's economy by refusing to reduce interest rates sooner. It is important to bear in mind that the current government has a proven track record of not getting along with bureaucrats who were considered close to the former centre-left regime. Was it a political vendetta to get rid of him or a disagreement in monetary policy?
War On Inflation
In the last three years, the country's inflation declined from its previous average of about 9% a year between 2006 to 2013 to below 6%, after the Reserve Bank of India implemented an inflation-targeting framework for its once puzzled monetary policy decision. However, business groups complained that high interests have disheartened private investment. In addition, Mr Rajan's hawkish stance on inflation is seen as one of the main factors behind his apparent fallout with Prime Minister Narendra Modi.
Mr Rajan argued in a pre-scheduled speech at the Tata Institute for Fundamental Research that there is no long-run trade-off between inflation and growth. India's Reserve Bank key challenge is to serve the economy by keeping inflation stable and low around the target given by its government. New unorthodox painless pathways, which have been suggested by "clever" economists, will not stir the Indian Economy. A senior government official insisted last week that Mr Rajan's departure would not lead to any significant change in policy at the Reserve Bank of India, and that Mr Modi, as well as Arun Jaitley, the finance minister, would soon choose a worthy successor. The Indian government acknowledges that the central bank should be independent in undertaking fact-based data-driven decisions. A committee — rather than a single person will be accountable for the country's monetary policy in the near future — though the governor will have a vote.
Reactions
During the first trading day since Mr Rajan's announcing his departure, the Bombay Stock Exchange increased 0.9%. Indian investors speculated that his exit would increase appetite for Indian equities and herald an era of loose monetary policy. Equity markets rose on the belief that whoever comes next will not be so hawkish on inflation. Stocks were also buoyed by New Delhi's mid-Monday afternoon announcement that it was making simpler foreign direct investment procedures for various economic sectors, including pharmaceuticals, defence and aviation. Nonetheless, the rupee closed down 0.35% against the dollar, after falling 0.9% in the initial market opening. In addition, economists are wary that bond market investors, especially overseas, may take a different view over the long run and gradually pull funds out of India. The consequences could threaten the macroeconomic stability of the country.
India must maintain a strong balance of payments surplus to appease the currency and bond markets, which have recently been boosted by a high foreign direct investment inflow.
Those who think that they are bigger than the system are wrong. This is my clear message. There is no ambiguity to it.
Narendra Modi, Prime Minister of India
The next central bank governor should support efforts to enhance loan recovery, enabling bond markets and banks to feel comfortable with lower credit spreads. India's economy is still a work in progress. It is indeed a case of a glass half full than empty.