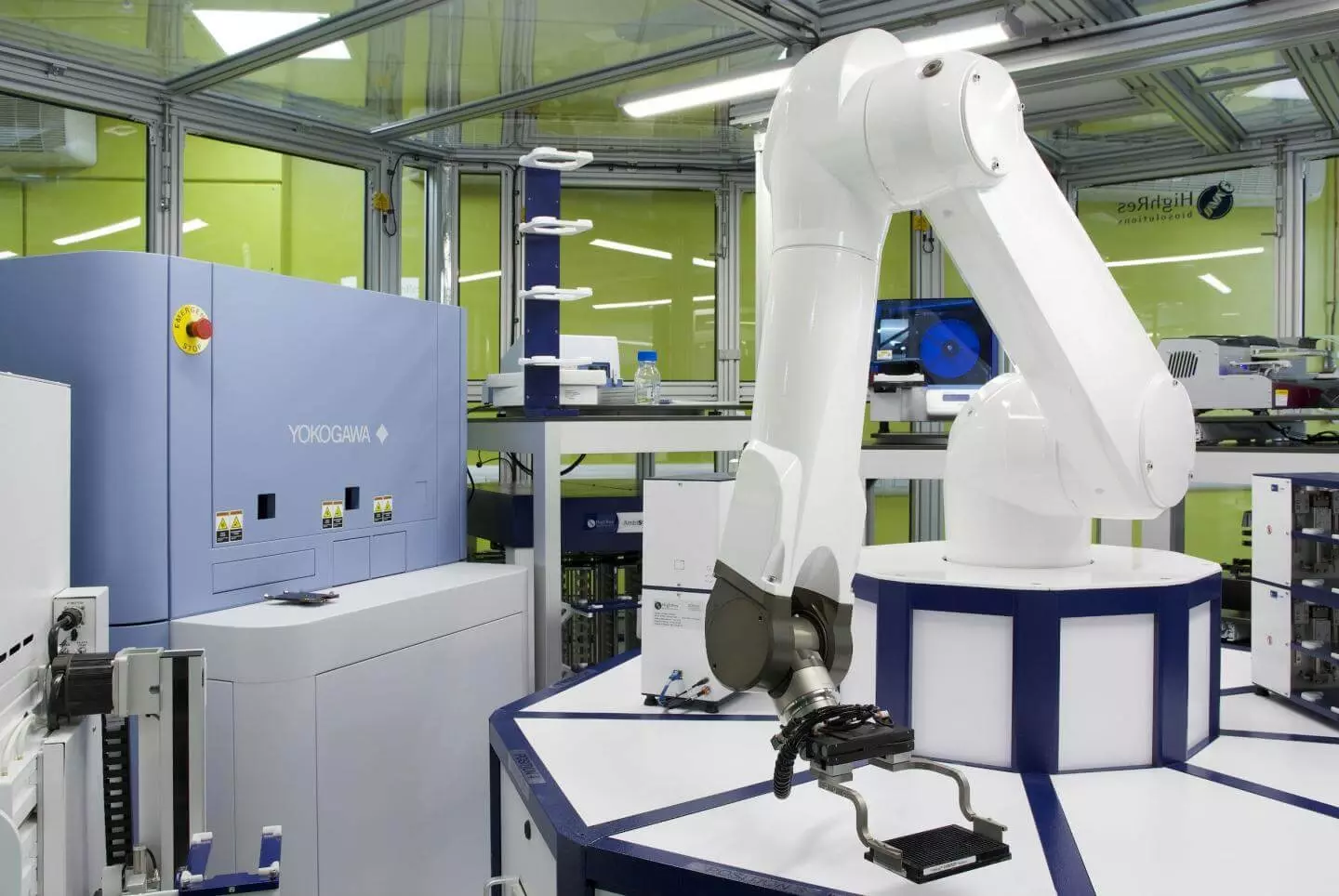 Normally, the process of producing a brand-new drug can take several years and billions of dollars for everything to come together perfectly.
In fact, success is not a guarantee even when large amounts of money are pumped into such programs. On the other hand, the inclusion of robotics in drug discovery brings a level of speed and certainty to big pharma projects.
One can liken the process of drug discovery to finding a needle in a roomful of haystacks. It is a time-consuming, difficult, expensive and often hopeless path filled, at every turn, with prospects of failure. Using conventional methods, discovering a new drug can take anywhere between five to ten years. If the formulation is a success, pharma organizations still need to spend billions of dollars to get it released to the market.
As we know, the involvement of robotics in healthcare is not a particularly novel concept. Now, robotics is increasingly making its presence felt in the pharmaceutical industry too. Using robotics in drug discovery offers a greater number of solutions to medicine-makers worldwide. Here, we will see how robotics, along with components such as machine learning and AI, speeds up the process of drug discovery:
1) Finding the "Right" Drug Molecules
Discovering a new drug involves the process of identifying a target—a protein or a pathway in our body that plays a major role in the working mechanism of a given disease—so that the 'right' drug molecules can be aimed at it. For finding the right compound molecule, pharma companies use a High-Throughput Screening (HTS) process that involves the screening of thousands of different compounds against the target. The process uses a complex robot-based automation system. The HTS process provides useful "negative" results to be considered too.
2) Eliminating the Likelihood of Human Error
Robots typically eliminate the element of human error present in the process of drug production. As we know, humans may make proportional mistakes during the mixing of different solutions or chemicals in novel drugs. A robot would mix the right proportions countless times a day without the need for breaks, day-in and day-out during drug production. Additionally, robots also prevent contamination of any drug during the various phases of discovery.
3) Improving the Quality of Clinical Trials
Smart robots can be used to speed up clinical trials by being actively involved in the testing, research, and analysis phase of the process. AI assists such systems with product strategy, regulatory assessment directions, document creation, and two-way communication with health experts during the trials. Smart robots are particularly useful for handling cognitive tasks that are time-consuming, structured, and repetitive, while the health experts handle data collection, regulatory submission, and compliance-related tasks.
Moving forward, the field of robotics has huge potential in the pharmaceutical industry. What we have seen here, and what we know today about the prospective benefits of involving robotics in drug discovery, is just the tip of the iceberg.