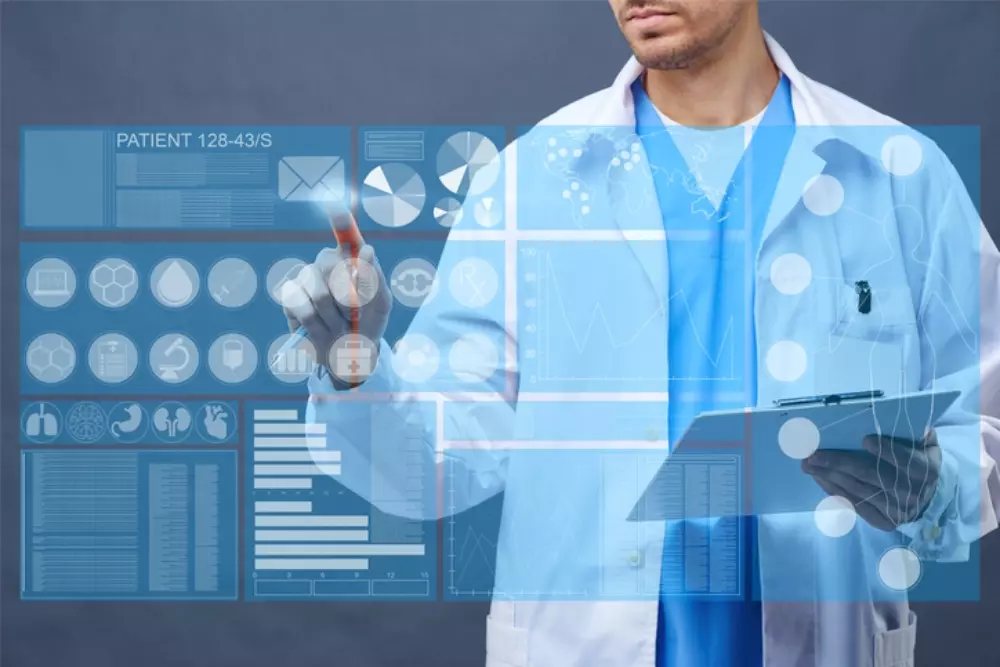 Big data use cases in the healthcare industry are growing rapidly.
The big data industry has seen tremendous growth in just a few years, driving changes in how organizations process, store and analyze data.
Big data refers to a large quantity of data, either structured or unstructured data, coming from different sources. Big data analytics deals with challenges such as storing, analyzing, searching, querying, and updating data along with maintaining privacy, which was not adequately maintained by the traditional systems. Big data exhibits the four Vs (volume, variety, velocity, and veracity). Big data has opened a door to make the world smarter.
Many industries use big data, but the healthcare industry is one of the vital areas where big data is profitably succeeding in shaping the usual practices. Here are 5 big data use cases in the healthcare industry.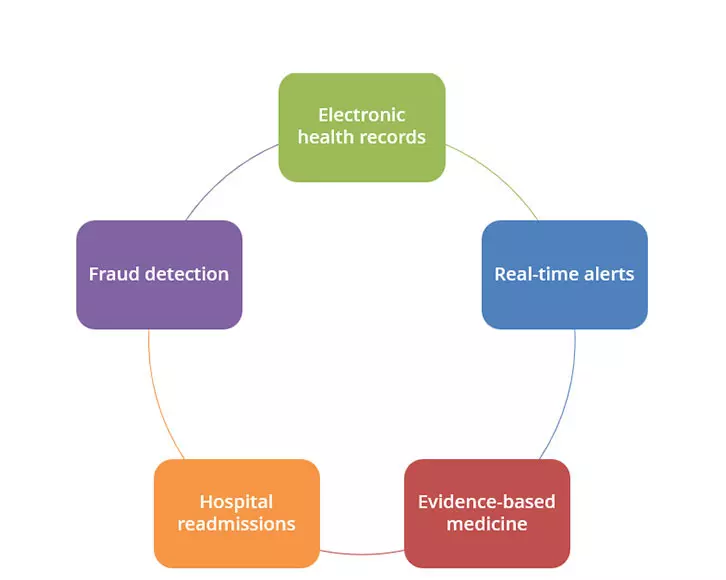 1. Electronic Health Records
Electronic health record is one of the widespread big data use cases in healthcare. Electronic health records keep track of each patient's health chart and their medical reports, thereby reducing the need for duplicate tests and the associated cost.
2. Real-Time Alerts
Clinical support decision is a real-time application that can offer prescriptions after analyzing the medical data of a patient. This helps doctors analyze their patient's health conditions and revert when necessary. Big data offers this crucial functionality Big data offers this crucial functionality where if a patient is suffering from, let's say, blood pressure issues then a sudden increase or decrease of the same will be analyzed by their concerned doctor.
3. Evidence-Based Medicine
Evidence-based medicine aims at providing the doctors with the evidence of a patient's record and compares the symptoms to a larger database of the patient; thereby enabling accurate, faster, and more efficient treatments. This big data use case helps in easy decision making.
4. Hospital Readmissions
Big data helps identify the at-risk patients based on their medical reports, records, and laboratory reports and offers them a reduced readmission rate. This allows a patient to focus more on her medical treatment and not on the readmission charges.
5. Fraud Detection
Every data is unique and it is essential to maintain data along with its security. This big data use case helps in dealing with fraudulence in the billing, personal identity, patient records. Insurance fraud has become a national problem where claimants try to obtain money that is not rightfully theirs. The insurance company also uses big data analytics to prevent insurance claim frauds. Insurance data keeps on changing regularly, and hence it becomes necessary to maintain it regularly as well. Predictive analysis plays a vital role in this process. Huge chunks of changing data are maintained and secured using this big data use case, with a result of meeting security constraints.
Conclusion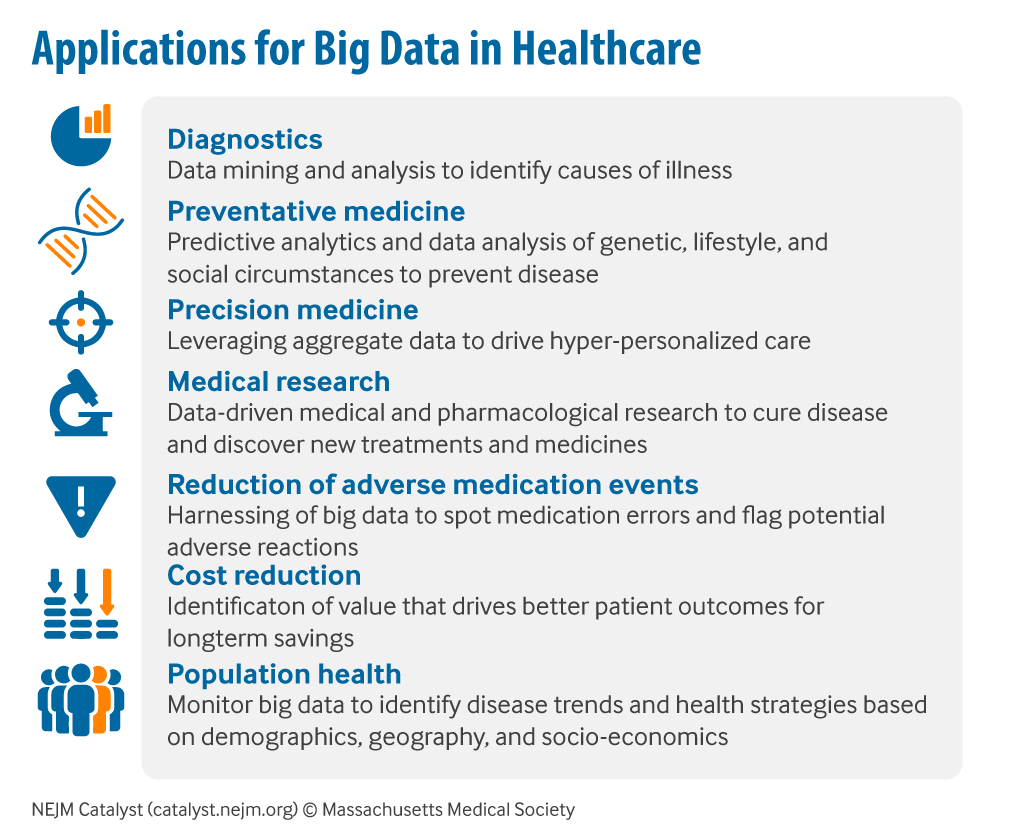 Big data analytics has become an important tool in today's world since big data use cases are going wider than we thought. It helps firms, be it social media or healthcare , to reduce work to the minimum levels. Big data also helps in obtaining high productivity and growth, newer ideas, and in reducing time and cost involved.