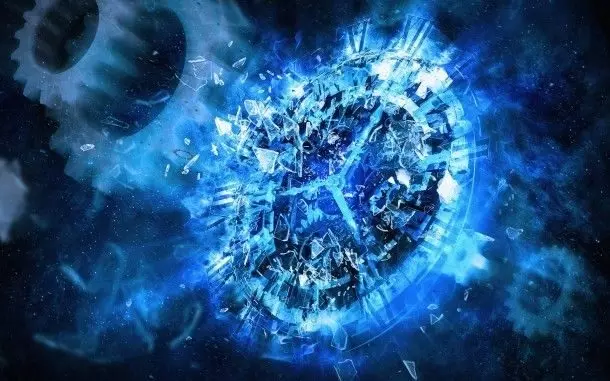 Healthcare is an industry fraught with many challenges as well as opportunities.
With the advent of the digital era which has been exponentially accelerated by this pandemic we have a unique opportunity to redefine, redesign and reconfigure global wellness, global health and global health-care delivery systems.
This article will focus on some of the technologies that have not made it to large scale adoption yet, however that have the potential to transform and disrupt the global health and wellness ecosystem.
Specifically, Quantum, Cloud, Edge, Neuromorphic and DNA Computing are intriguing tools in a healthcare futurist's tech portfolio.
Quantum Computing is focused on principles of quantum theory, with superposition and entanglement features that allow operations to occur at exponential speeds and with lower energy consumption.
Cloud Computing has been on the agenda of several progressive enterprises and as a result the ETF has posted super-sized gains.
Edge Computing is seen as a promising solution to address low network latency, scalability challenges, as well as energy efficiency by pushing specific data elements to the "edge" of the network.
Neuromorphic Computing is an engineering approach that aims to model the complex human brain neuronal networks. It is considered a third generation artificial intelligence tool that blends computer science and neurosciences in order to be more versatile and adaptable.
DNA Computing uses bio-molecular components rather than traditional silicon chips. It enhances computational speed, has less storage requirements and minimal energy requirements.
So what are some of the main challenges that have plagued the healthcare industry and how can these technologies tackle them? Here are a few that rank high on my list: poor interoperability, suboptimal data governance & storage, ongoing adverse side effects due to errors, high costs & long development cycles for research and drug development, slow pace & poor access and lack of scalability for precision medicine solution, ironic lack of a human centric design. Last but not least, redundancy, inefficiency, waste and high costs to society.
While none of these technologies represents a panacea to all these problems, their combined impact could be transformative and lead to an optimised global ecosystem. Quantum Computing could allow extraordinary processing speeds, virtual simulations of scenarios that would otherwise be impossible with traditional computing methods. Cloud- and Edge Computing are also considered major game-changers by increasing access, accuracy, efficiency and agility.
Each one of these could break down silos, enhance connectivity and interoperability. All of them combined could lead to reduced costs, reduced waste and higher efficacy.
DNA computing is often seen as complementary to quantum, however it is more stable and has less of the constraints for large scale deployment. The major advantage outlined by experts is high processing power and parallel computing ability.
As with all technologies, each one of these also has some disadvantages and their large scale deployment will require refinement and time. However, if implemented wisely and with appropriate digital ethics and data governance mechanisms in place they could provide an optimised global health and wellness ecosystem for future generations.