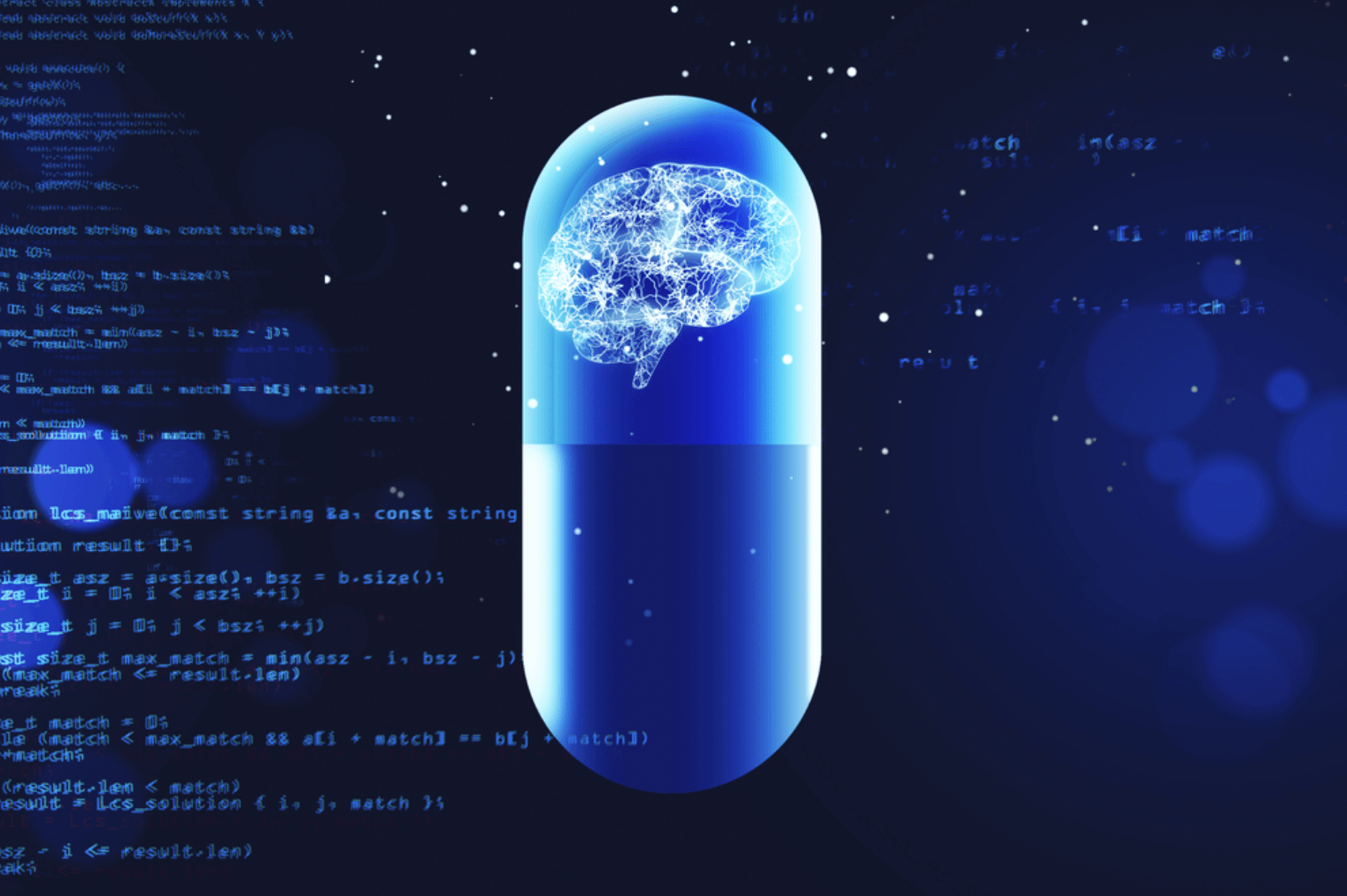 The use of AI in mental healthcare can assist therapists in providing an enhanced personalized session for their patients.
The COVID-19 pandemic brought drastic changes that affected many lives. While highlighting many predominant issues, it also gave rise to various other issues and, more importantly, caused an imbalance in mental health for many. A report stated that around 50 million American adults are facing some or other mental health issues today.
People face various emotional and mental health imbalances, including phobias, anxiety, depression and more. AI in mental healthcare could be one of the best assistants to aid therapists in helping with the growing rise in mental health issues. AI in various industries has proven its benefits, and assistance in mental healthcare is one of them.
Use of AI in Mental Healthcare
With mental health issues on the rise, therapists can use a little help to provide an enhanced and more personalized environment for their patients, and AI can be just the help they need. Here are some ways AI can assist in mental healthcare: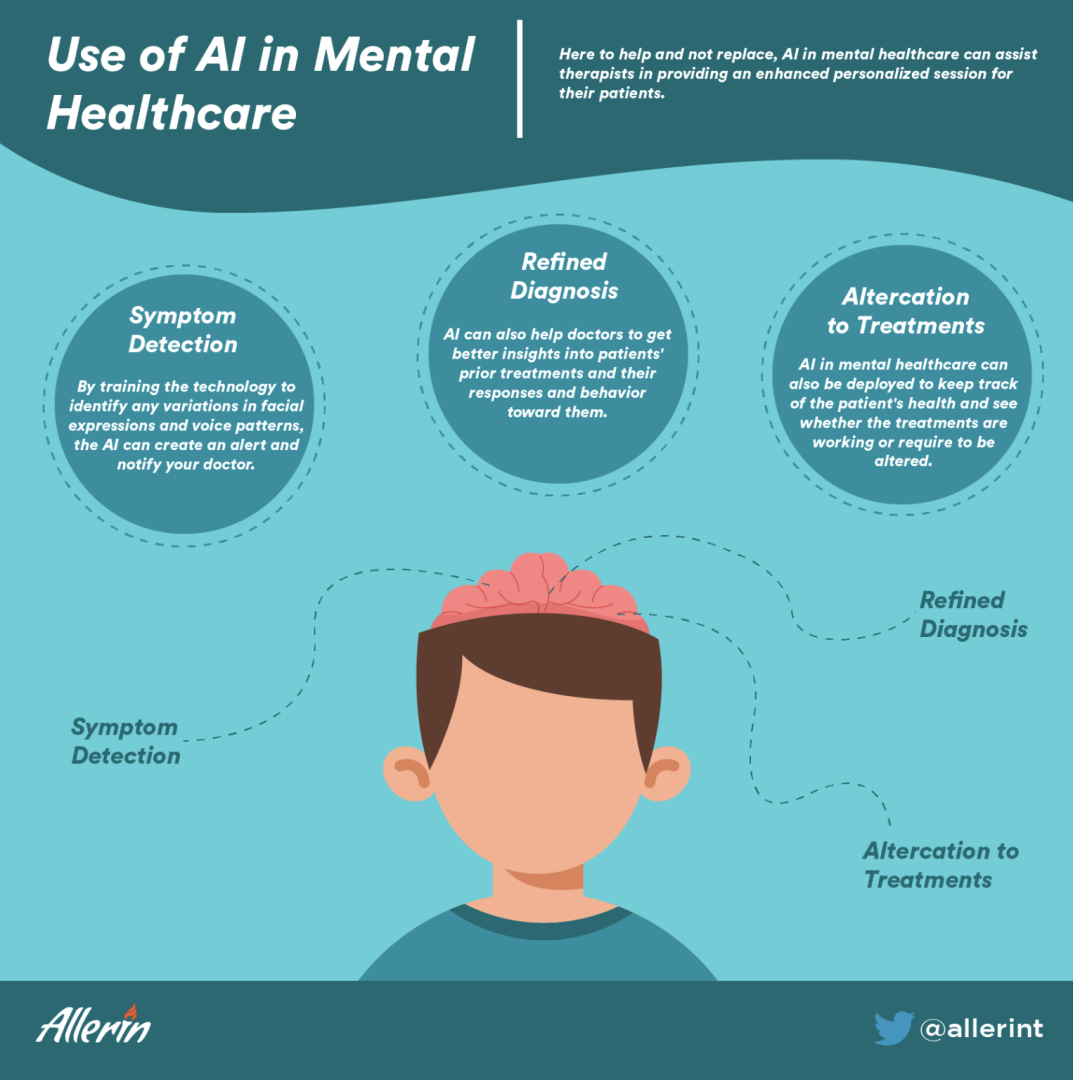 1. Symptom Detection
Technology has come a long way. It has reached a place where AI can detect symptoms of depression just through facial recognition and voice pattern recognition. By training the technology to identify any variations in facial expressions and voice patterns, the AI can create an alert and notify your doctor. One such company doing this is Mindstrong. It combines data, technology and care to provide a virtual healthcare platform. It informs your doctor based on how fast you are typing after correlating it with symptoms of depression and other behavioral patterns.
2. Refined Diagnosis
By helping with early symptom detection, AI can help doctors to match their patients with the right therapists to provide a more accurate diagnosis. This will help the patient get the proper assistance and treatment, if necessary, and patients will be able to open up to their therapists. AI can also help doctors to get better insights into patients' prior treatments and their responses and behavior toward them.
3. Altercation to Treatments
AI in mental healthcare can also be deployed to keep track of the patient's health and see whether the treatments are working or require to be altered. This will provide a way to offer the patient the best care.
Across the world, many people are dealing with mental health issues. With cases on the rise, providing the most enhanced personalized therapy is the only way a patient will feel comfortable opening up. To make this a reality, AI in mental healthcare can be the most trained assistant. It can connect the right therapist to the patient, who can appropriately deal with the patient's symptoms and issues.