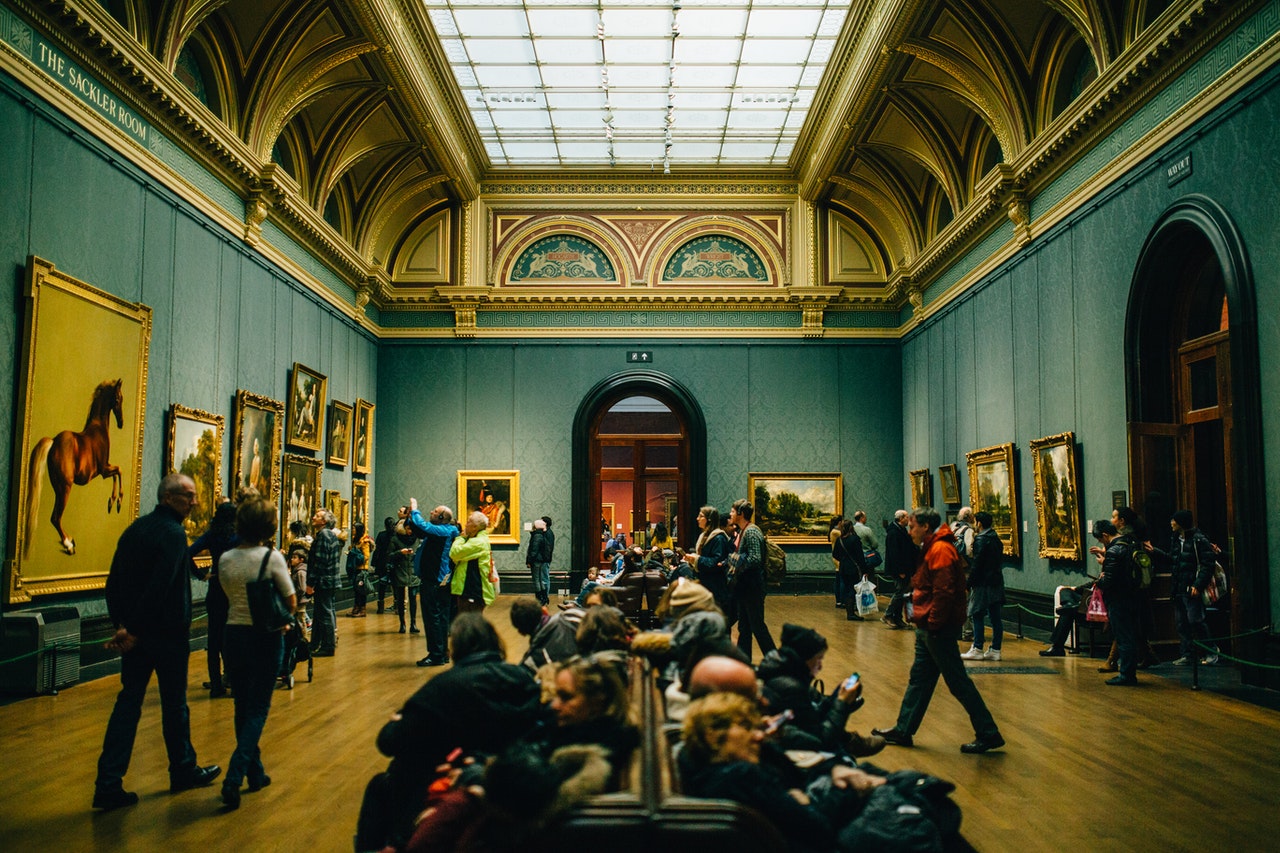 Viewing and creating art helps alleviate symptoms of anxiety and depression.
People who spend time analyzing a piece of art, are able to stimulate both unconscious and conscious brain functions.
There was a recent study that said that viewing art was good for [mood and wellbeing or] mental health.
There are reports on how music is good for mental health. There are others, such as talking, walking, sightseeing, and so forth.
But how do these work, in the advantages they become to the brain?
Some of these work for some mild mental health cases, others assist in serious or severe mental illnesses, some work for some people or at some moments.
However, what makes viewing art or others applicable to wellbeing?
If the mechanism of how it works is known, it could become a tool in setting up what is available in usefulness against harmful slips of some mental conditions.
How does anything external get into the brain? When it does, where is the landing area? After it lands, what does it become? When it becomes that, where does it go to usher in the next phase? Then to where else, as an output, to become an input again?
All external stimuli meet at the thalamus except for smell that meets at the olfactory bulb. These two are sensory processing areas or relay centers, where senses are made ready to go to other parts of the brain, mostly the cortex.
Senses become a brain-usable version, or a uniform unit, as postulated — at those centers, before proceeding for knowing, feeling and reaction. Knowing is the memory, where capsules of the uniform unit [or stores] transport across to groups.
It is what happens in the memory that decides corresponding feelings. Following the memory are reactions that could be parallel or perpendicular.
In the memory, stores bearing versions of internal or external stimuli may be in the group of worry, anxiety, sadness and so on, but with viewing art, or music, or walking, their versions to the memory go to a different group in the memory, or persist long enough to remove whatever group might be responsible in the prime spot.
This is a theoretical layout of how thoughts relay across the brain, as the mechanism of mental health. Thoughts or their form are the uniform unit proposed as the output of sensory processing centers relayed for interpretation.
Mental is thought and memory, so how thought transports across the brain is important for veterans mental health.
The new 988 hotline has expanded its focus to help people experiencing a range of mental health emergencies. Starting on Saturday, July 16th, people who are experiencing mental health problems will be able to dial just three numbers to reach the new hotline.