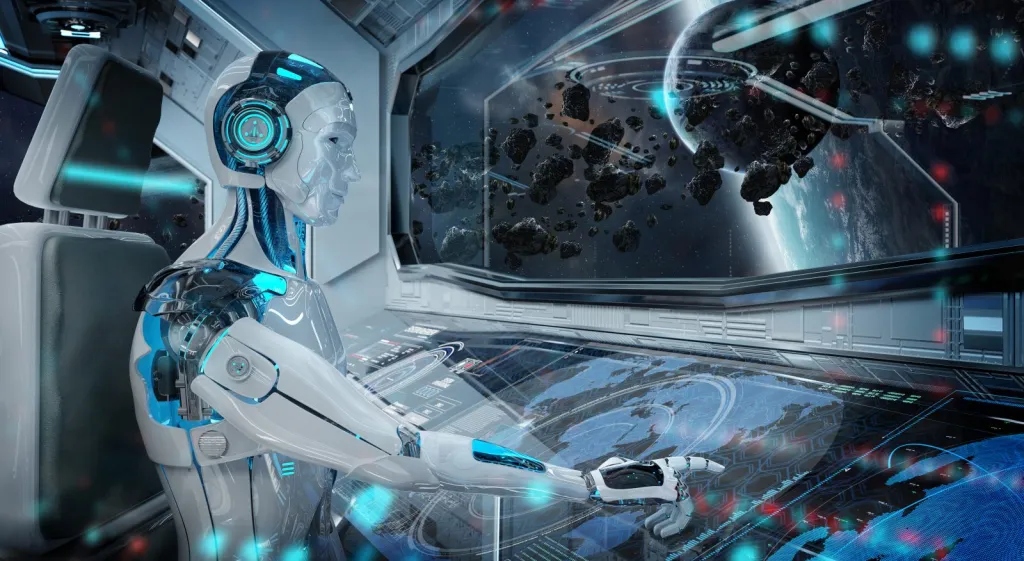 Artificial intelligence (AI) and machine learning (ML) are increasingly being used in the field of astrobiology to help in the search for life in space.
The latest advances in artificial intelligence and machine learning could accelerate the search for extraterrestrial life by showing the most promising places to look.
With the vastness of the universe, the search for life beyond Earth is a complex and challenging task. AI and ML have the potential to enhance our ability to detect signs of life and to identify the most promising targets for exploration.
The use of AI and ML in space applications have picked up pace as researchers and scientists worldwide deploy machine learning algorithms that analyze vast amounts of data and identify signals and potential targets in space.
The universe is a game of billions - being billions of years old, spanning across billions of light years and harboring billions of stars, galaxies, planets and unidentifiable elements. Amidst this, we are but a tiny speck of life living on the only identified habitable planet in space. Scientists, astronomers, astrologers and common people alike from all over the world have discussed the idea of extraterrestrial life prevailing in any corner of the universe. The likelihood of the existence of life beyond Earth is high, leading to various efforts being put into discovering traces of life through signals, observations, detections and more. And with AI and ML in space applications, detecting life in space has moved beyond just a dream and entered into its practical stages.
The term SETI, or Search for Extraterrestrial Intelligence, refers to the effort to find intelligent extraterrestrial life by searching the cosmos for signs of advanced civilizations. The theory underlying SETI is that there might be intelligent extraterrestrial civilizations out there and they might be sending out signals that we could pick up on. These signals could manifest as deliberate messages, unintended emissions from advanced technology or even proof of enormous engineering undertakings like Dyson spheres. SETI's role includes, but is not limited to: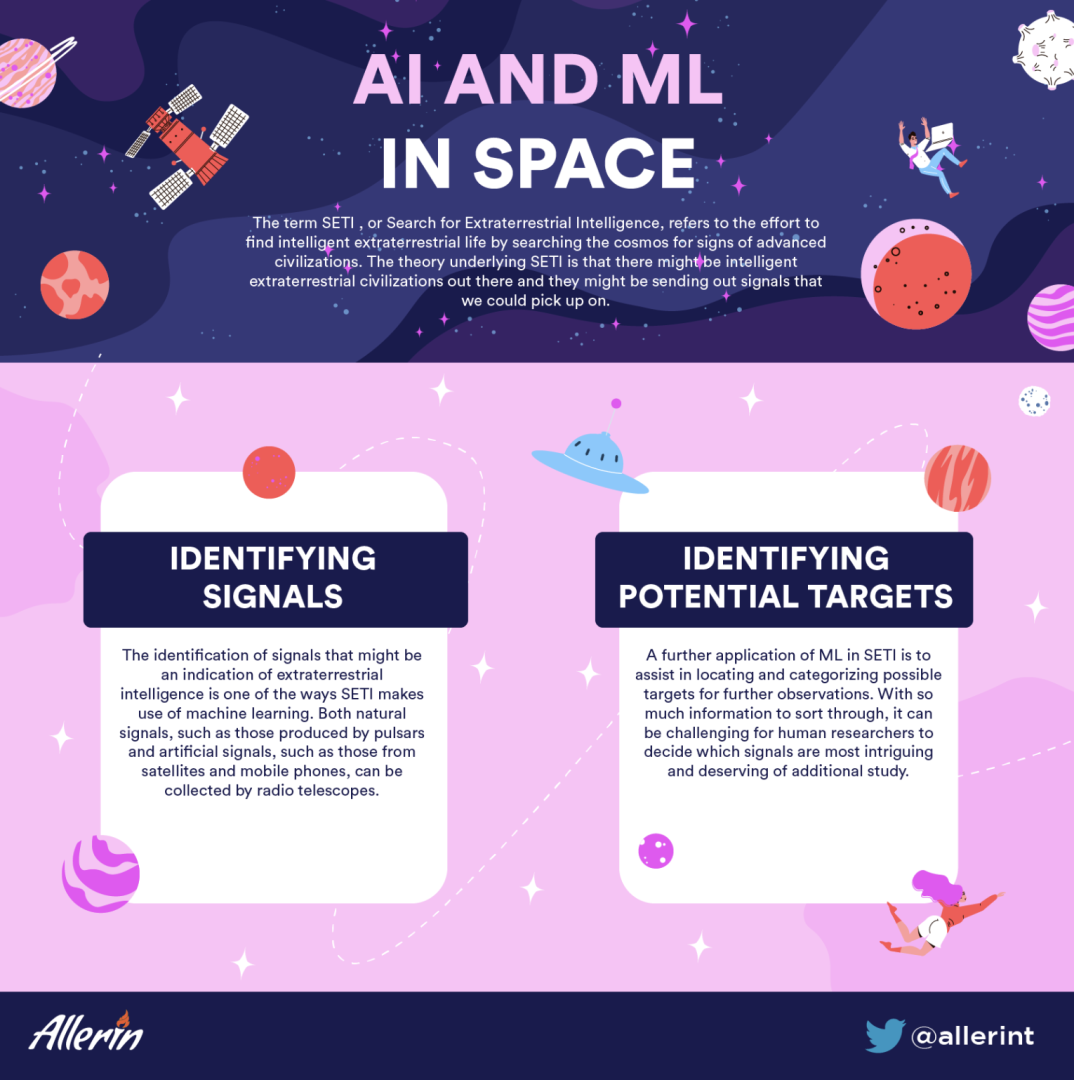 ANALYZING VAST AMOUNTS OF DATA
To analyze the massive volumes of data gathered from radio telescopes and other sensors used in the hunt for extraterrestrial intelligence, SETI researchers employ machine learning techniques. ML can be used to help analyze data from other instruments, such as optical telescopes, that may be used in the search for extraterrestrial intelligence. For example, machine learning algorithms can be trained to recognize patterns in the light curves of stars that may indicate the presence of advanced technology.
IDENTIFYING SIGNALS
The identification of signals that might be an indication of extraterrestrial intelligence is one of the ways SETI makes use of machine learning. Both natural signals, such as those produced by pulsars and artificial signals, such as those from satellites and mobile phones, can be collected by radio telescopes. The properties of these various signals can be used to train machine learning algorithms to identify them and separate them from potential signals from extraterrestrial intelligence.
IDENTIFYING POTENTIAL TARGETS
A further application of ML in SETI is to assist in locating and categorizing possible targets for further observations. With so much information to sort through, it can be challenging for human researchers to decide which signals are most intriguing and deserving of additional study. Based on criteria like signal strength, frequency and duration, machine learning algorithms can be used to automatically select possible targets.
While artificial intelligence and machine learning in space applications have shown significant promise in the study of astrobiology, finding extraterrestrial life is a complex and ongoing endeavor that requires many different approaches and technologies. Ultimately, it is only through collaborative efforts of scientific ingenuity and technological innovations that will allow us to find life beyond our planet.