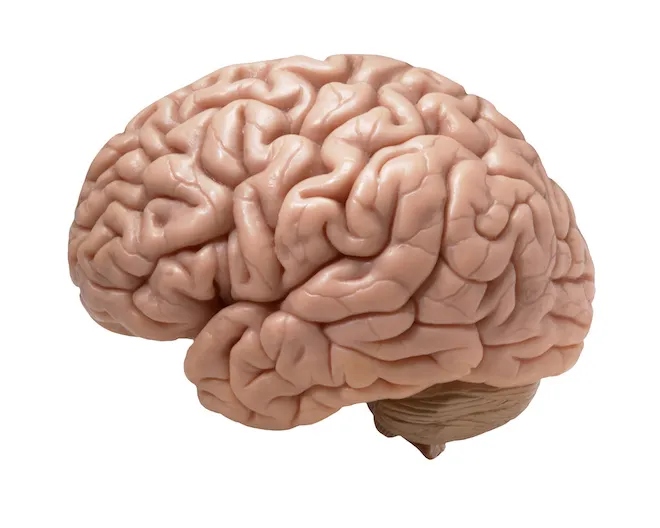 There is a recent paper, Foreign Accent Syndrome as a Heralding Manifestation of Transformation to Small Cell Neuroendocrine Prostate Cancer, stating that, "a man in his 50s with metastatic hormone-sensitive prostate cancer, receiving androgen deprivation therapy and abiraterone acetate/prednisone, presented with an uncontrollable 'Irish brogue' accent despite no Irish background, consistent with foreign accent syndrome (FAS). He had no neurological examination abnormalities, psychiatric history or MRI of the brain abnormalities at symptom onset."
FAS is a rare disorder where someone speaks with a foreign accent, as a result of conditions like stroke or traumatic brain injury, affecting a part of the Broca's area—of the brain—said to be, in part, responsible for language. People who have never been to or lived in countries with other languages speaking in the accent.
Though studied extensively, language is the mind, not the brain. The mind hosts the memory, where language is stored and proceeds from. The mind also holds thoughts—whose basis is sometimes language—from where speech, writing and communication flow.
It is the mind that holds major answers to FAS, not just the brain. However, for the situation where an adult speaks with an accent with no prior relationship, the exploration of the components of mind comes to bear.
What are the components of the human mind? What is its structure? How does it function? For the components of mind, what is their trajectory? What is the commonality between the key segments, thoughts, feelings, emotions, memory, action and reactions?
Conceptually, the human mind consists of quantities and properties. Quantities relaying to acquire properties across destinations. Lots of properties are inherited, but many more are built by quantities. Some natural properties have nurture equivalents, like appetite for food and craving for a video game.
Nature properties include the ability to acquire standard human languages, which animals do not have. Genetics deliver the broader properties of the species, and the narrow property of the parents or lineage.
There is a chance that the breakout of a foreign accent could be a property on the mind, accessed in a location that was not accessed before. This is similar to how quantities acquire rare properties with certain inductions.
It could be a melody variant that came off as something similar to a known accent. There could be cases where the break out may not be a known accent.
There could also be a genetic possibility, where the property somehow was there, but only accessed after a condition.