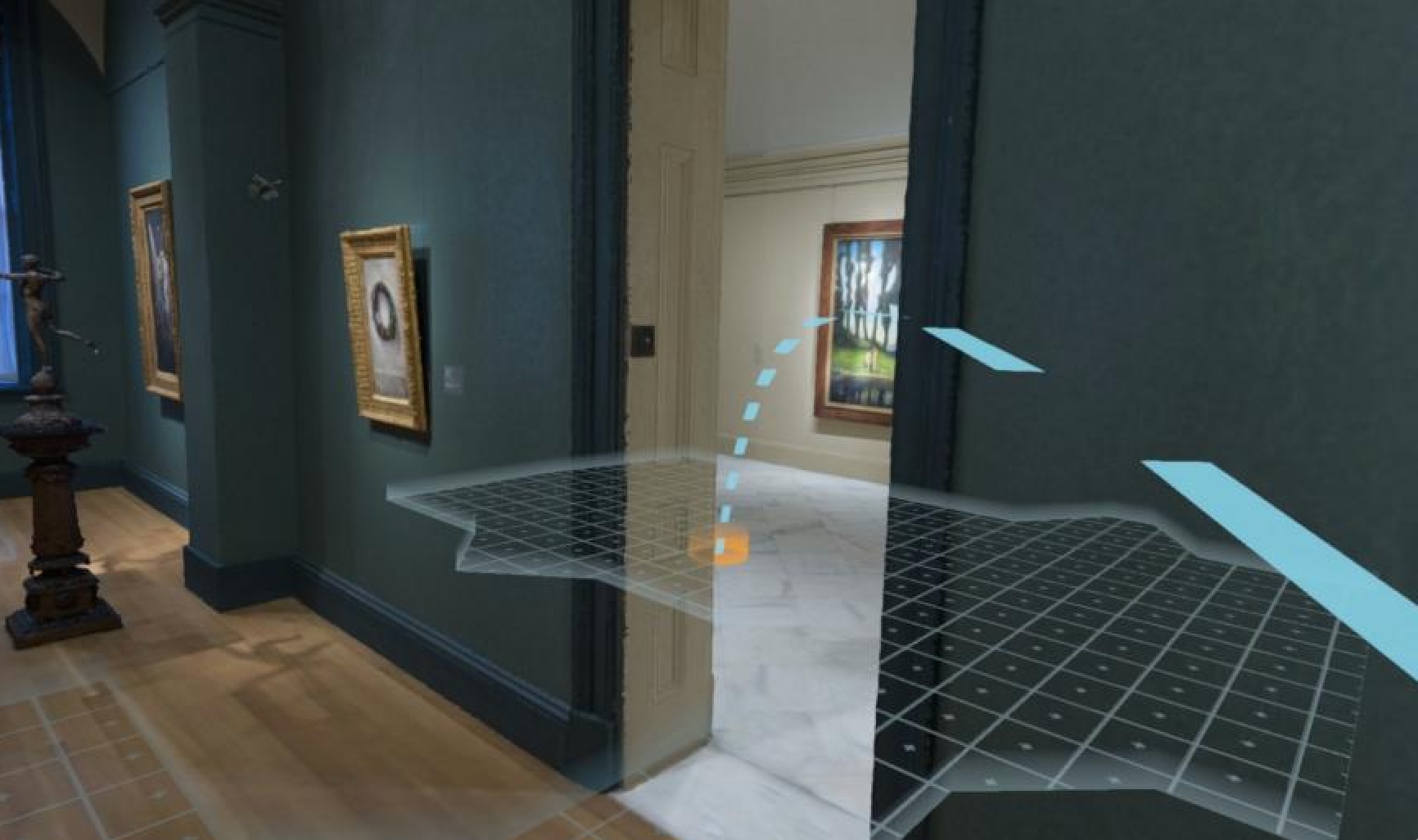 Museums have long been a gateway to exploring the world's art and history, but virtual reality (VR) is changing the way we experience these cultural treasures.
VR technology is revolutionizing the museum experience, providing visitors with immersive and interactive exhibits that bring art and history to life.
The use of virtual reality allows visitors to explore museums and exhibits in ways that were previously impossible. With VR headsets, visitors can view artifacts and art pieces in 3D, allowing for a much more detailed examination than what's possible with traditional exhibits. Visitors can also experience art and artifacts in a dynamic way, such as seeing how ancient statues and buildings may have appeared in their original form.
In addition to offering a more engaging experience for visitors, virtual reality can also help museums preserve and protect their collections. VR technology can create digital replicas of exhibits, allowing museums to preserve the original pieces while still providing a virtual experience for visitors. This is particularly important for fragile or rare items that may not be suitable for public display.
Through the use of VR technology, museums can offer 24/7 access to their collections to a global audience, increasing their visitor numbers significantly. Furthermore, VR can revolutionize school field trips, allowing students to explore exhibits and artworks in an immersive and unforgettable way without leaving the classroom. Additionally, VR can create new revenue streams for museums by offering virtual tours and exhibits.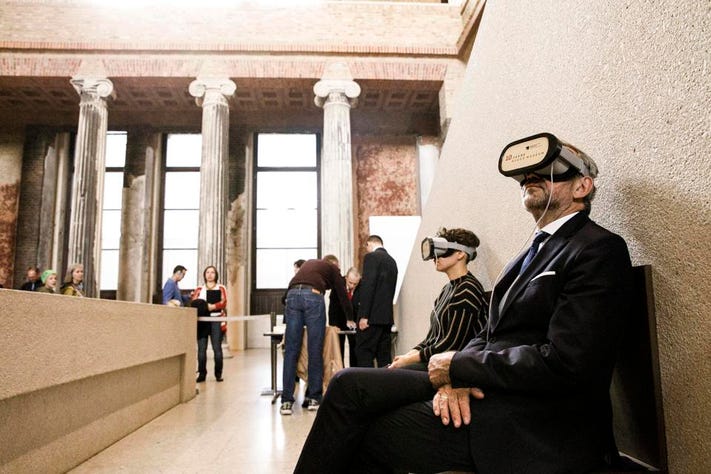 Virtual reality is also opening up new possibilities for museums to collaborate with other institutions and researchers. With VR, museums can share their collections with a wider audience, including people who are unable to visit in person. Researchers and educators can also use VR technology to explore exhibits and artifacts in a more detailed and immersive way, unlocking new insights and knowledge.
One example of virtual reality in museums is the British Museum's "Virtual Reality Museum" project. This project allows visitors to explore the museum's collection using VR headsets, including famous artifacts such as the Rosetta Stone and the Parthenon sculptures. The VR experience includes audio guides and interactive elements, providing a unique and immersive experience for visitors.
Another example is the VR exhibit at the Anne Frank House in Amsterdam. This exhibit allows visitors to explore the hiding place where Anne Frank and her family lived during World War II. The VR experience provides a sense of what life was like for the Frank family during their time in hiding, offering a deeper understanding of their experiences.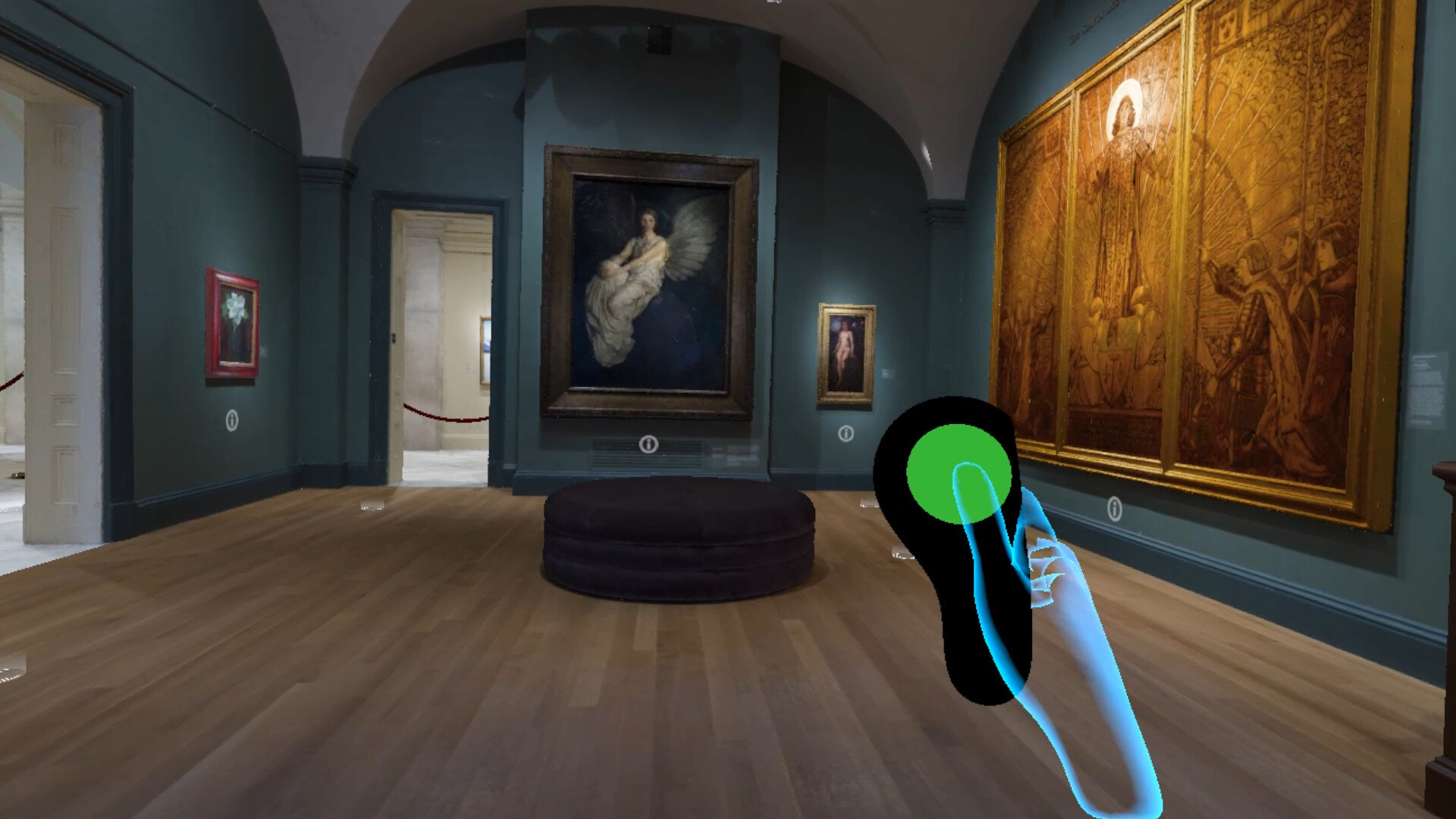 While virtual reality offers many benefits to museums and visitors alike, there are also some challenges to consider. One of the main concerns is the cost of implementing VR technology, which can be significant. However, as the technology becomes more widely adopted, the cost is likely to decrease, making it more accessible to museums of all sizes.
Another concern is the potential for virtual reality to detract from the physical museum experience. While virtual reality can offer a unique and engaging way to explore exhibits, it cannot fully replace the experience of being in a physical museum, with the opportunity to see and touch real artifacts and art pieces.
Virtual reality is transforming the way we experience museums and cultural institutions, offering new opportunities for engagement, collaboration, and preservation. While there are challenges to consider, the benefits of VR technology in museums are clear. As technology continues to advance, we can expect to see even more exciting developments in the future of museum experiences.