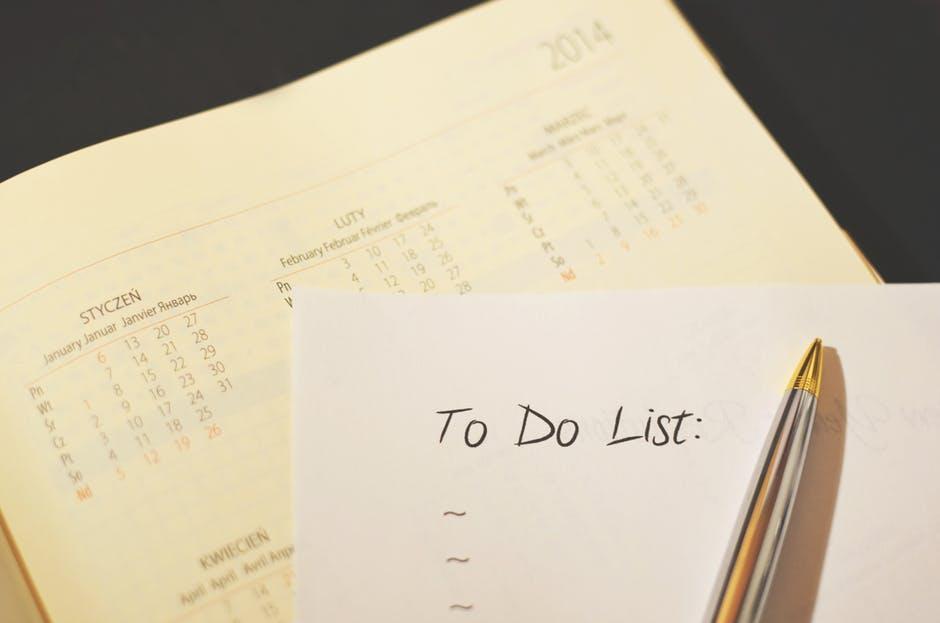 There are a number of strategies for getting things done. "To do lists" are the most popular. In 1918, a highly respected productivity consultant named Ivy Lee described a method to increase efficiency and get things done. This 100 year old, step-wise method when done repeatedly, has been shown to produce large improvements in efficiency.
The graphic shown below outlines the Ivy Lee Method.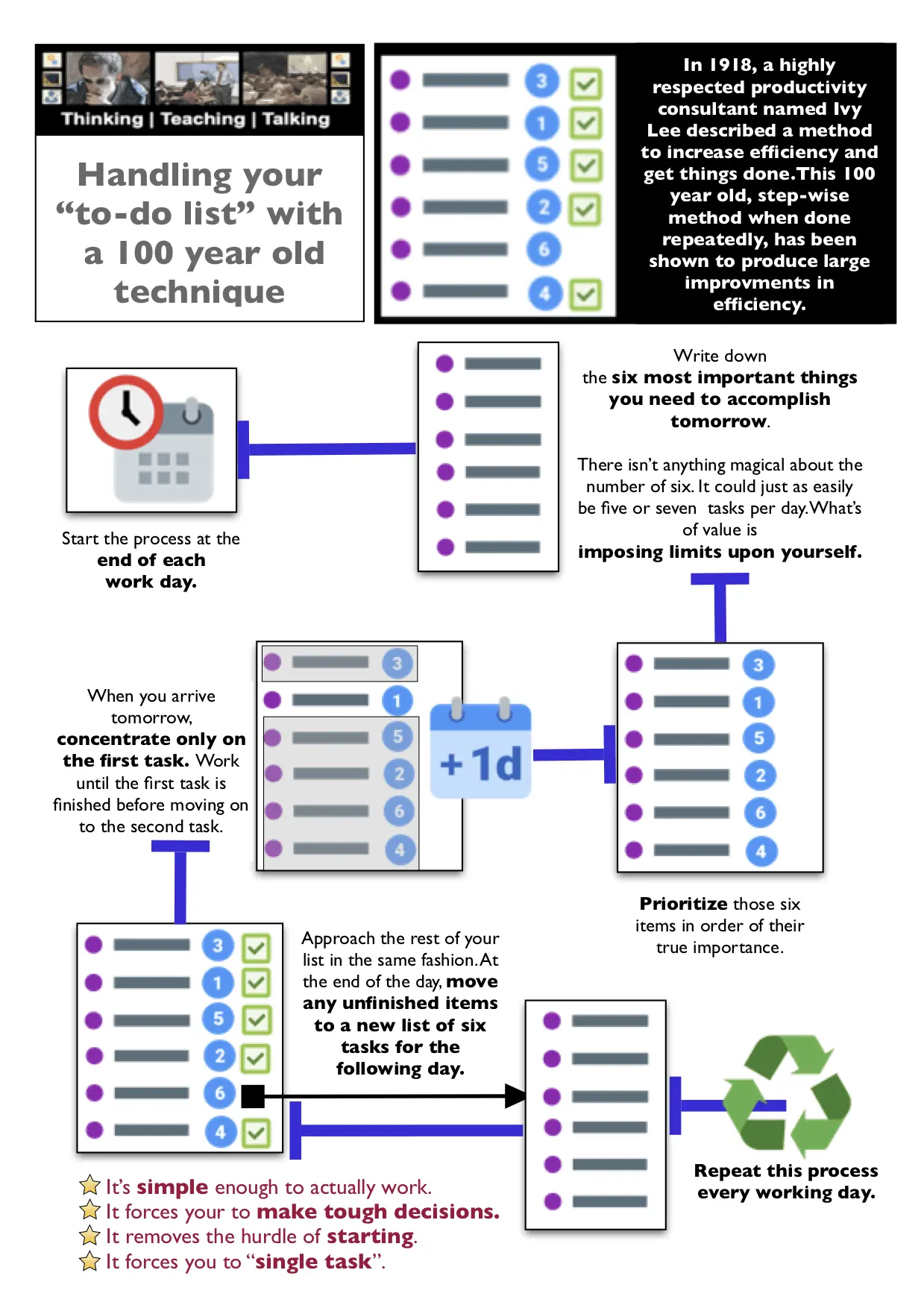 Occam's razor is an old tool used in critical thinking. It states that when there are multiple solutions proposed for a problem, the one most likely to succeed is the one that is simplest. Einstein is quoted as saying: "Everything should be made as simple as possible, but not simpler". This 100 year old technique of Ivy Lee is a marvellous example of the principle.
Multitasking is the bane of our always on, over-connected society. We are constantly attempting to do too many things, with too many people, all at once. In this method, the first thing you need to do is strip down your to-do list to a small number and focus hard on prioritising them -- not by urgency but by importance. You have to place at the head of the list, what Covey would label as Quadrant 2 activities: important but not urgent. It forces you to take tough decisions. You have to single task with a fierce intent.
It also works because it handles an important question when we start our day: "Where do I begin?" Quite often, in an effort to look like we are doing something, we start doing "busy work": work of no consequence but appearing as such. Things start piling up and the day ends up in a frenzy. The list takes away the decision making stress. It makes you start with the item that gives the greatest bang for the buck. Almost always, a warm sense of achievement will follow completion of the task and this will give you the energy to move on to the next one with a sense of purpose.
Follow this method; all you need is a card and pen. Over time, you will begin to stand out in the crowd.
Postscript: How Warren Buffet does this
Given his success, it stands to reason that Buffett has an excellent understanding of how to spend his time each day. This piece talks about the simple 3-step productivity strategy that Warren Buffett uses to help his employees determine their priorities and actions.
Warren Buffett's "2 List" Strategy: How to Maximize Your Focus and Master Your Priorities