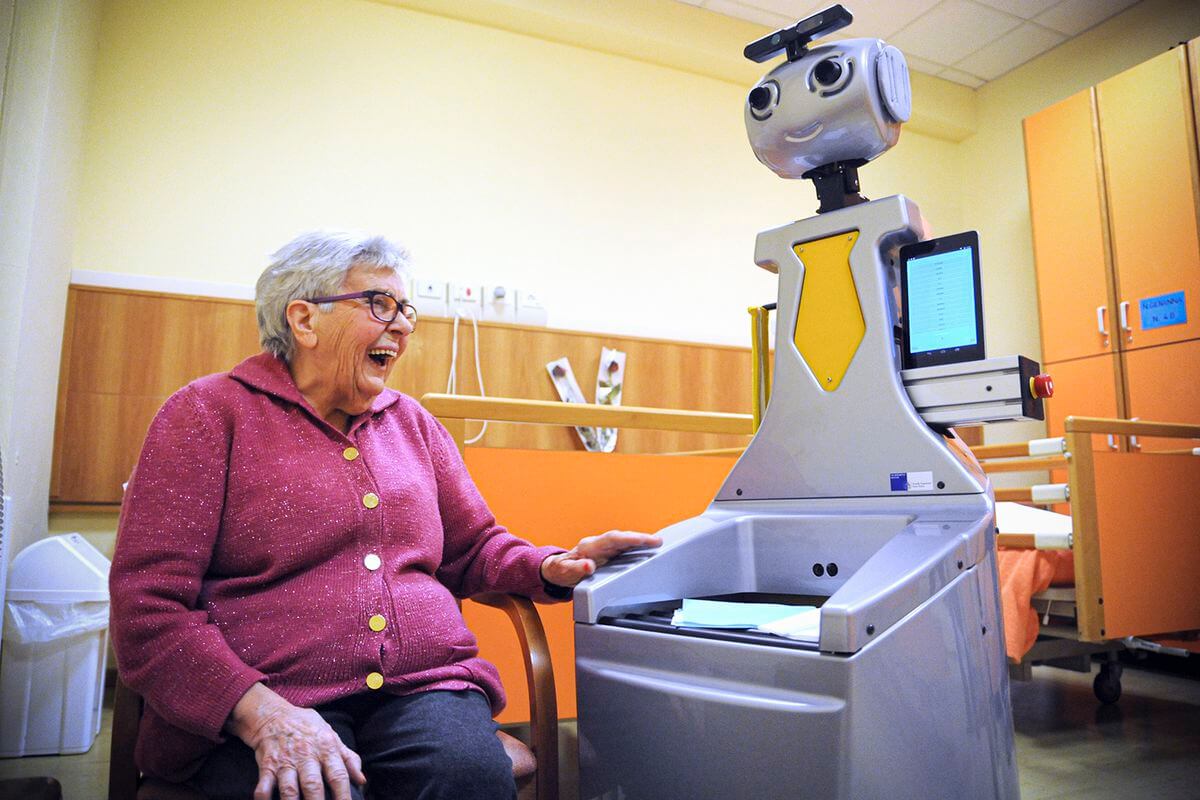 Companion robots can alleviate social isolation among the elderly with human-like interactions.
Furthermore, these robots can assist in the medical care of seniors by monitoring their health.
The aging population is growing at a rapid pace across the globe. The United Nations claims that the number of people over the age of 65 years is projected to reach 1.5 billion in 2050. Although the survival rate of the elderly has improved over the years, preserving their physical and mental health remains a massive challenge. Loneliness is a major problem faced by elderly people, which can drastically impact their overall health. Loneliness and social isolation lead to increased risk of mental health issues like anxiety, depression and suicide, as well as physical illnesses such as dementia and heart disease. Since a large chunk of the elderly population lives away from their family, social isolation can be unavoidable. Robots have already become an integral part of our social life, and they can be companions for the elderly. Companion robots can provide much-needed emotional support for the elderly, improving their mental and physical health.
How Companion Robots Can Assist the Elderly
Companion robots can regularly interact with elderly people by talking, playing music and assisting in household tasks. Thanks to machine learning, companion robots can now have human-like conversations with their users. They can respond to queries, narrate a story or a joke and have engaging conversations with the elderly using speech recognition and natural language processing. Companion robots can also use cameras to implement facial recognition. With facial recognition, robots will be able to customize their behavior based on the users' facial expressions. Along with these, companion robots can make video calls, share photos and videos and help seniors connect with their family and friends using social media.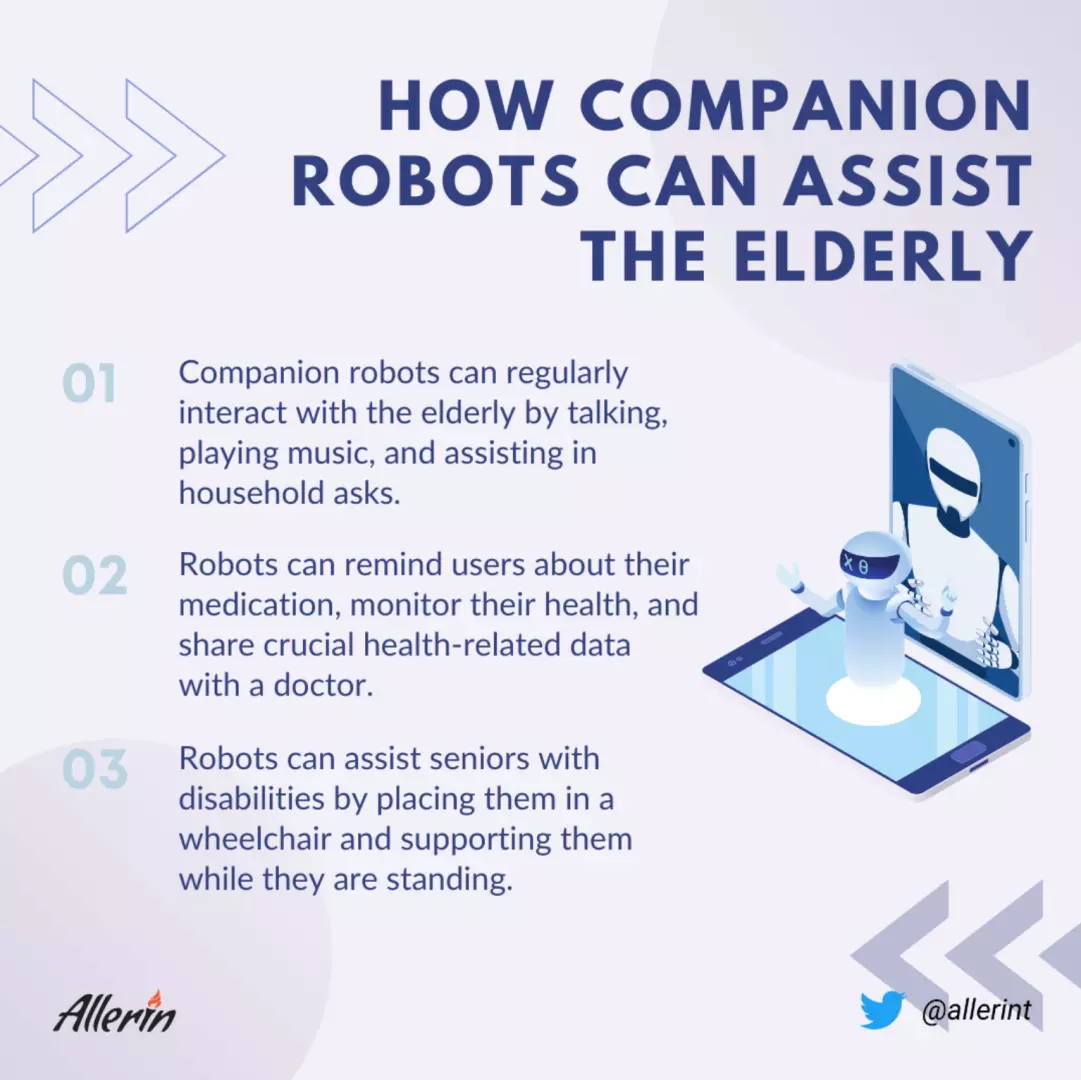 Social benefits aside, companion robots offer great medical assistance to the elderly. Robots can remind users about their medication, monitor their health and record and share crucial health-related data with a doctor. These robots can detect falls and unusual events with seniors and call emergency services, which can be life-saving in certain conditions. Some organizations have also created robots that can help seniors who suffer from disabilities. For instance, Sumitomo Riko Company Limited has teamed up with scientists from Riken to develop a nursing robot named Robear, which can lift a patient from their bed and place them in a wheelchair, as well as assist a patient in standing using its mechanical arms. The robot is specifically designed to lift and move a patient across the house.
Conclusion
Companion robots can significantly improve the health of seniors as well as their quality of life. In a healthcare crisis like the COVID-19 pandemic, where most countries had restricted movement due to lockdowns, companion robots can be a boon for the elderly. Such robots allow people to remotely care for their parents or grandparents while staying connected with them via video calls. The pandemic may also inspire new features in companion robots such as oximeters and temperature checks.