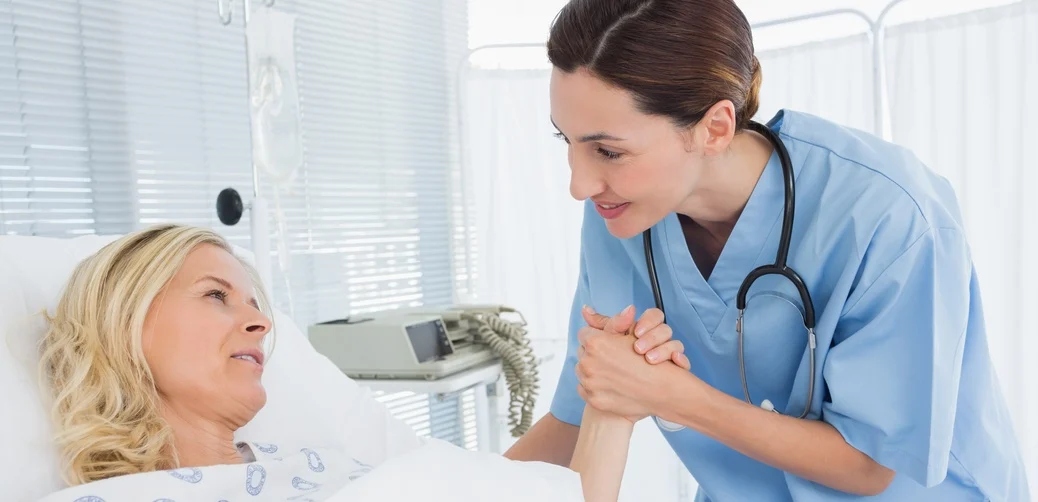 Blockchain, big data, robotics and smart devices have the potential to improve patient care.
Patient care with technology becomes easier as it provides doctors with unique functionalities.
What is Patient Care?
Patient care refers to the prevention, treatment, and management of illness and the preservation of physical and mental well-being through services offered by health professionals.
The Role of Technology in Patient Care
There are a plethora of technological innovations available for exploration today, and some of these innovations are rapidly used for assisting and automating activities. Technology is being used for humanitarian purposes and improving people's health. Patient care with technology has been enhanced over time and continues to do so. From X-ray to MRI scans, technology has proved to be helpful to both surgeons and patients, for better detection and treatment of medical disabilities and operations.
1. Blockchain and Big Data Are Empowering Patient Care
People consult several doctors in a lifetime, as each one of them has their own set of specialties. However, when a patient has to transit from one doctor to another, an interaction between these two holds importance as the information to be shared between these two deals directly with the improvement of the patient's health. With the available technologies, such as blockchain and big data, storing and maintaining high volumes of confidential patient data has become relatively effortless for the doctors. Blockchain ledgers assist doctors to access and view the timeline of operations and disabilities faced by a patient in the last few years. With big data in healthcare, the possibilities of error get reduced.
2. Robotic Technology is Transforming Patient Care
Robotics technology has brought a transformation in how operations are performed in today's age. Various robotic automated devices can help a surgeon in operating on a patient efficiently. With the help of X-Ray machines, doctors can quickly detect the status of a broken bone, cracked skull, or tumor located anywhere in the body. Such excellent detection leads to better preparation for a surgery and further decreases the chances of error and failure in operations. Zeus is one such robot used in the healthcare industry for laparoscopic surgeries and offers a lower failure rate.
3. Smart Device Technology is Improving Patient Care
The use of intelligent devices and smartphones has been on a rise in the last few years. Across all devices, the average Internet user aged 16 to 64 spends six hours and 58 minutes online per day. Such usage has led the healthcare pioneers to understand the importance of linking patient information with smart devices.
Smart devices come with functionalities such as measuring your pulse rate, the number of steps taken by the user, and even your blood pressure. Such information can be useful for doctors to keep a tab on their patients. When a patient has an abnormal blood pressure or an irregular pulse rate, doctors can notify the patients about their health status and can alert them to visit a local medical facility for immediate health checkup.
Healthcare organizations are learning about these available technologies and are preparing to use them to improve the performance of their workforce and to help them focus on improving patient care, while keeping their research running in the background, to find more exciting ways of patient care with technology.