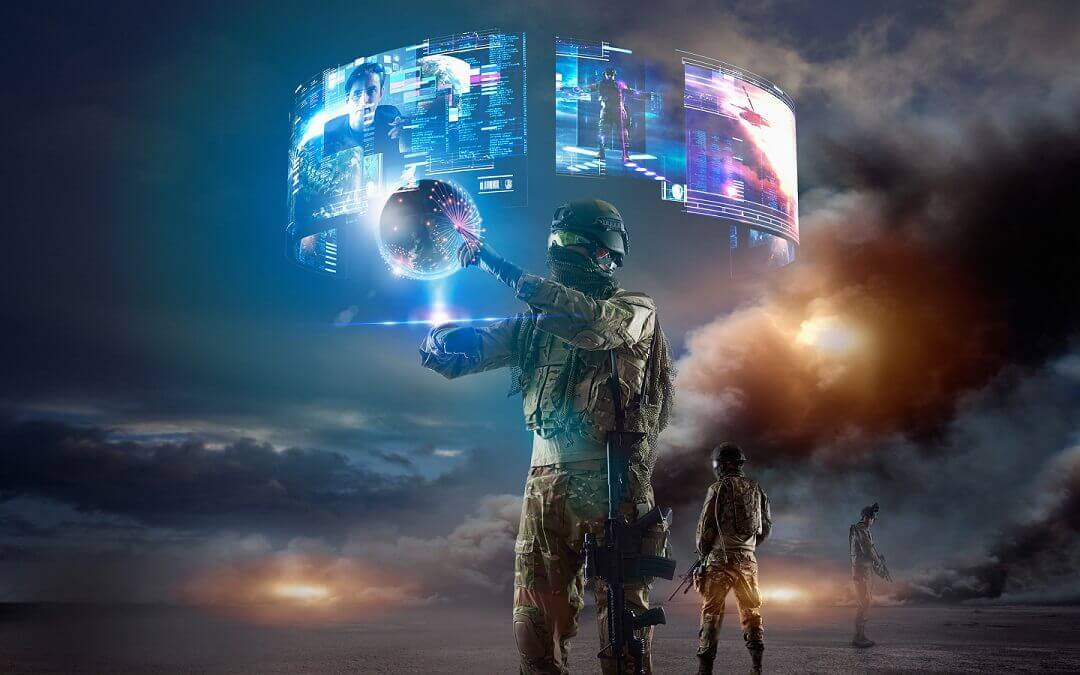 Soldiers who are enlisted in the US Army engaged in rigorous training exercises for months, if not years.
This training assures that they are highly aware of how to use the tools that they require, how to handle complex, challenging situations, and how they can protect themselves and others in life-and-death situations. There's no doubt that soldiers in the Army are highly prepared before they are given their assignments.
Training protocols are constantly evolving to ensure that soldiers are experts in their field and keenly aware of their missions. Technology has long been used in training, and one of the latest technological advances – virtual reality (VR) – is becoming more commonplace in this branch of the military. Training is on-going throughout a soldier's enlistment; it doesn't end once a soldier is deployed. Generals and other training officers want to ensure that their squads are always keenly aware of the potential surroundings and situations that they could encounter throughout their tenure with the Army. Virtual reality offers the opportunity to alter the different situations that soldiers could experience so that they are extremely capable and confident in their abilities once they are deployed. In other words, VR can ensure that members of the Army are fully prepared for battle.
US Paratrooper Training in VR
In an effort to enhance immersive training, the US Army was awarded $480 million in contracts to Microsoft, which will be used to create prototypes of AR programs that can be used in training. These programs will enhance combatant operational ability to help with reducing cost and having better-optimized outcomes for all group troops.
How Augmented Reality and Virtual Reality can be Used by Agencies
Virtual reality and augmented reality have really been getting a lot of attention in by consumers. This is evidenced by the number of virtual reality headsets that are now available to consumers and at affordable prices. It's further evidenced by the various organizations that are developing and implementing new methods of using augmented reality on handheld devices, such as smartphones and tablets; Pokemon GO is the perfect example.
Long before the average consumer had access to virtual reality and augmented reality, however, government agencies were using these types of immersive technology. In fact, it was really only used for extremely specialized reasons, such as training soldiers in the military. For example, soldiers use VR goggles as a way to teach them how to handle combat in different areas, including how to effectively load weapons when they are in the midst of a strike.
The US Army has long been making use of virtual training environments. However, they have also come to realize that they required a more advanced VR training experience; one that would allow them to reconfigure the settings so that soldiers could train in virtually any location. In an effort to make this happen, training specialists began speaking with tech companies to determine what type of VR and AR products are already available and whether or not they could meet these needs; or if the products that were already available could be modified in any way so that they could offer more options for training purposes. That's where the recent contract that was awarded to Microsoft comes in. The company is poised to develop 2,550 VR/AR prototypes to the Army's Integrated Visual Augmentation System. If these prototypes are a success, the Army could potentially purchase up to 100,000 more. Initially, the deadline to complete the project was somewhere between 2025 and 2030; however, given the fact that there have been such extreme advancements in the technologies that are used for AR and VR, it is believed that the prototypes will be available much sooner.
The Use of VR and AR by the Government will Also Likely Expand
In addition to the US Army using virtual reality and augmented reality at an increased rate, it is also predicted that the use of other entities within the US government will grow.
Last year, for example, federal, state, and local governments invested approximately $326 million in virtual reality and augmented reality technologies. By the end of 2021, it is believed that the total amount that will be invested in this type of technology will exceed $9.2 billion; that's a very clear increase in the use of immersive technologies, like AR and VR, by the government.
The government is expected to use these technologies in a myriad of ways; for example, it can be used for training, for interactive meetings, and even transport individuals to different locations so that they can see things that they would otherwise never have the ability to experience in real life. The National Parks, for instance, could use AR/VR technology to illustrate different locations in a meaningful way. While the technology will never replace actually visiting one of the parks, it can serve as a powerful way to let the public – and other government agencies – know how important it is to preserve these sites; especially if they have never been to the locations themselves.
Virtual reality and augmented reality can also be used as a way to allow people to experience historic locations. For example, the American Battle Monuments Commission developed a smartphone app that allows users to go on a virtual tour of the Normand American Center, which is located adjacent to Omaha Beach and Utah Beach in the northern part of France. Omaha and Utah Beaches are the sites of one of the most crucial battles in World War II, the D-Day Invasion. The Normandy American Center is the resting place of more than 9,380 American soldiers who died during that battle. By giving people the opportunity to visit the sacred historic site virtually, when they otherwise might not be able to experience it at all, it is hoped that the significance of the site and the impact the D-Day Invasion had on US and global history, will be preserved and never forgotten; something that is particularly important in this trying political times.
Virtual Reality: The Wave of the Future that's Here!
Virtual reality and augmented reality were once considered the wave of the future; however, given the significant advances in technology and how many agencies are using this technology, it's safe to say that the wave has arrived!