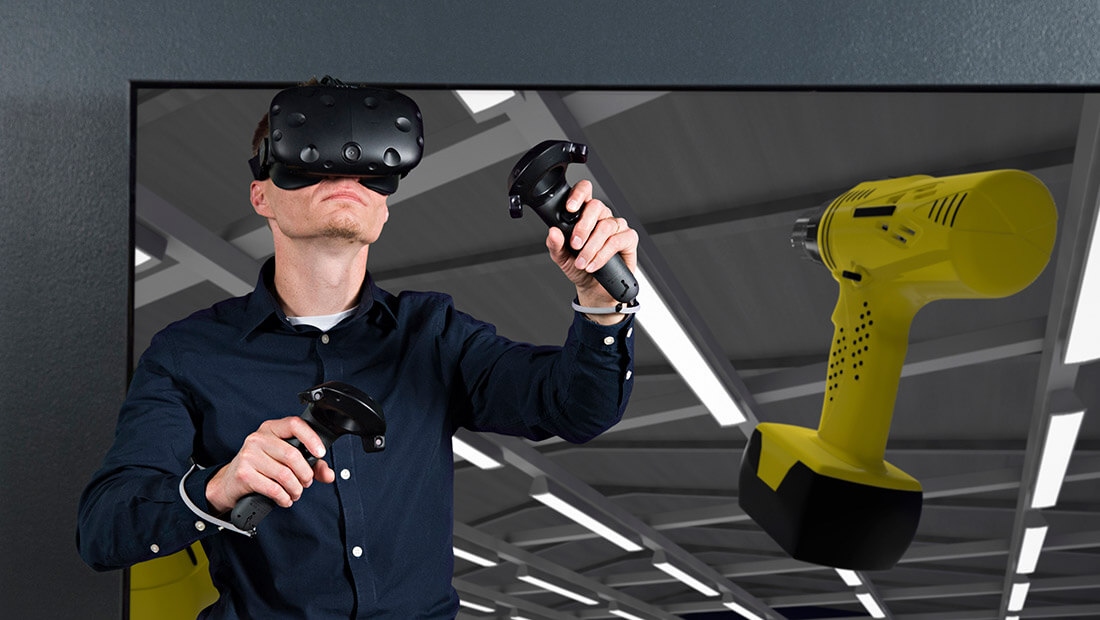 To the layperson, virtual reality (VR) might seem like a new form of technology, but in the professional world, it's actually been around for decades.
In fact, organizations, including government entities and public agencies, have been using virtual reality as a component of training for years. For example, the military uses VR to simulate experiences that they might have overseas and effectively teach them how to protect themselves and others in harrowing situations. Airlines have also been using technology to simulate flight operations to ensure safe handling for decades.
While virtual reality has been used for quite some time as a training tool, it's only recently that corporate settings are starting to implement this technology into their training protocols.
The Role of Virtual Reality Training in Complex Office Settings
No matter the industry, difficulties occur, and depending on the field, those difficulties can occur more often than you might think. An employee may have to deal with an irate client, or manager may have to handle complaints about an employee regarding illicit behaviour.
Trying to figure out how to handle these types of harrowing situations can be difficult. If workers don't know how to properly navigate such issues, not only can the entire environment be disrupted, but serious ramifications can occur. For example, an enraged client that claims they purchased a product from a business that resulted in physical harm could lead to legal matters, which are troublesome for the entire organization.
That's where virtual reality can come into play. VR technology can be used as an effective training tool to teach managers and employees on how to effectively handle serious problems. Several companies, like Talespin, have developed VR technology that simulates real-life work environments. Employees can use this technology to learn how to effectively handle issues that may arise so that they can demonstrate proper leadership.
Virtual Reality for Customer Service
The type of service a business offers its clients is crucial to their overall success. While traditional training tactics can certainly provide effective training, they can't compare to the type of hands-on training that virtual reality can offer. VR technology can mimic employee-customer interactions, and teach workers how to properly communicate and effectively handle the needs of their customers.
This type of immersive training can offer tangible results that a traditional training program simply can't. It affords employees the opportunity to virtually interact with all types of customers in a variety of situations and teaches them the skills that are needed to ensure they are offering the best service possible.
Other Uses for Virtual Reality
Not only can virtual reality be used to teach managers and employees how to handle difficult situations and improve customer experiences, but it can also be implemented in other areas of business, too. These areas include:
Communication and negotiations with vendors. Vendors are a vital aspect of any business. In order to assure the best relationships and secure the best deals possible, VR can be used as a way to teach managers how to effectively work with vendors.
Resolutions of conflicts. Any number of conflicts can arise in the workplace setting. Virtual reality can teach administrators conflict resolution techniques, and they can apply those techniques to arguments that may arise between disgruntled employees, for example.
Reviews and assessments. Routine evaluations of employee performance are crucial to the success of any business; however, it can be tough for supervisors to figure out how to conduct such assessments, especially in situations where employees aren't performing their best. Virtual reality technology can be used to help administrators how to properly deliver their assessments, effectively communicating strengths to employees, and illustrating areas that need improvement.
These are just some of the ways in which virtual reality technology is being used for training in the corporate setting. As technology advances, there are sure to be even more uses for VR training. Additionally, as it becomes more readily available, more and more companies will likely adopt this approach in their training programs. Currently, larger multi-national and national companies are already using virtual reality for training, including:
ExxonMobil
UPS
Kentucky Fried Chicken
Walmart
Verizon
Chipotle
Tyson
Those are just a handful of the organizations that have implemented VR training. It's safe to assume that this type of training will be adopted by even more companies in the near future.
Benefits of Virtual Reality Training
So, why is VR technology becoming such a big part of training? There are a variety of benefits that it can provide over traditional methods. Some of these advantages include:
Greater retention: We live in such a fast-paced society where information is being thrown at us on a constant basis. With an oversaturation of information, it can be difficult to remember what happened a few minutes ago, let alone what they were taught in a training program a few months ago. With traditional training methods, it's estimated that employees are unable to recall as much as 50% of the information they are taught within just an hour after they've completed the course. Virtual reality training has been found to significantly improve the retention of important details and information that are presented in training programs.


Improved engagement: Why does VR help employees retain more of the information they are taught than traditional training methods? Because it's much more engaging. Virtual reality submerges users into different experiences, which makes learning more engaging. The more engaging learning is, the more enjoyable the experience is going to be, and the more information workers are going to retain. Think about it; you're probably more likely to enjoy – and remember – something that you had hands-on experience with versus something you learned in a long, drawn-out lecture.


Increase employee retention: Using VR training can also help to increase the retention rate of employees. During a time when employees are walking off the job because they aren't receiving adequate training, businesses that utilize VR training can significantly improve their retention rate.
With all the benefits that virtual reality can provide, don't you think it's time you thought about implementing it into your workplace training?