Around 6% of American adults report an unmet need for mental health care.
And, as therapy costs can set a household back between $200 and $1,200 a month, nearly 40% of those not getting the help they need cite affordability as the main obstacle standing between them and high-quality mental health care.
So, how can you lower your therapy costs and access the care you need? Let's start from the assumption that most therapists are willing to accept lower-than-advertised rates, use a sliding scale to accommodate their patients, and offer pro-bono services to some low-income individuals.
Once you know this, you are ready to negotiate!
Set Your Budget and Don't Let Your Therapy Become a Burden
The first step to negotiating your therapy costs with your therapist is to take a hard look at your finances. In most cases, finances and mental health are connected.
On one hand, if you are struggling with mental health issues, you might find it hard to grow professionally and manage money. Oppositely, if you are struggling financially, you might also have to deal with added emotional pressure and stress.
Understanding what you can comfortably afford can help you understand what your budget for your therapy sessions is and set out your expectations from the start.
Ideally, you should always agree on a certain fee with your therapist before the start of your journey, but you might request a fee readjustment if you experience a monetary setback or you have unexpected financial responsibilities (i.e.: you lose your job or get demoted, adopt a child, pay for a medical emergency, or lose insurance coverage).
Choose Your Therapist Wisely
Once you understand how much you can spend on therapy each month, you will need to find a therapist who ticks all the boxes in terms of costs, services, reputation, and experience.
Firstly, consider partnering with a therapist who uses a sliding scale fee system. They'll be able to adjust their session charges to your financial needs, making sure that your therapy journey does not become a burden on your finances.
Don't forget that professional therapists will strive to be as transparent as possible about their fees, and they will answer all of your questions in detail - just make sure to get this conversation out of the way before getting started with your first session!
Pro tip - some therapists also reserve some spots in their calendar for patients from low-income households. If you are truly struggling financially, but you believe that therapy is an important piece of the puzzle to regain your mental, physical, and financial health, you should check if you are eligible for these free - or "pro bono" - services.
Consult Your Health Insurance Provider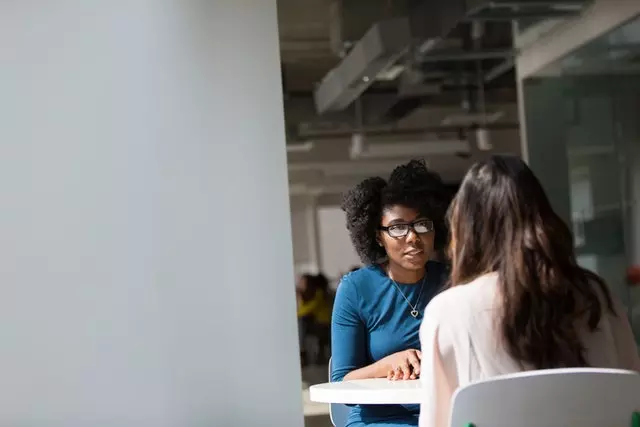 Due to the tight connection between financial struggles and mental health, Edtech, Fintech, and Insurtech have been playing a vital role in helping mental healthcare patients access affordable and quality mental health therapy.
Thanks to newly available tools, therapists are able to provide patients with ad-hoc payment plans and automatic payment tools to better manage the costs involved with therapy.
What's more, healthcare services such as therapist visits and emergency healthcare interventions are covered by most health insurance plans. So, make sure to ask your therapist what insurances they accept and whether your plan can cover some of the costs.
Opt For Telehealth Services and Online Counselling
Thanks to today's technological advancements and the availability of user-friendly platforms, virtual care for mental health is becoming an always more viable option. Telehealth services allow patients to access quality care from anywhere they are, reducing overhead costs such as transportation costs (especially for patients in rural areas) and work time loss.
What's more, due to the reduced costs for therapists, getting telemedicine mental health services is far more cost-effective and comes with a much lower price tag. Consider asking your therapist if this option is available when negotiating treatment costs, fees, and delivery methods.
Negotiate Other Aspects of Your Therapy Sessions (i.e.: Appointment Times)
The events of the past two years - especially the Covid-19 pandemic, the Russia-Ukraine war, and the current climate crisis - have caused a spike in mental health issues among the US population. In turn, many therapists are struggling to manage their schedules and dedicate the right amount of time and effort to each client.
If you are in the negotiation process, keep an open mind and consider offering high appointment flexibility in exchange for cheaper rates. Your journey toward better mental health might not be slightly irregular - but sustainable from a financial viewpoint!