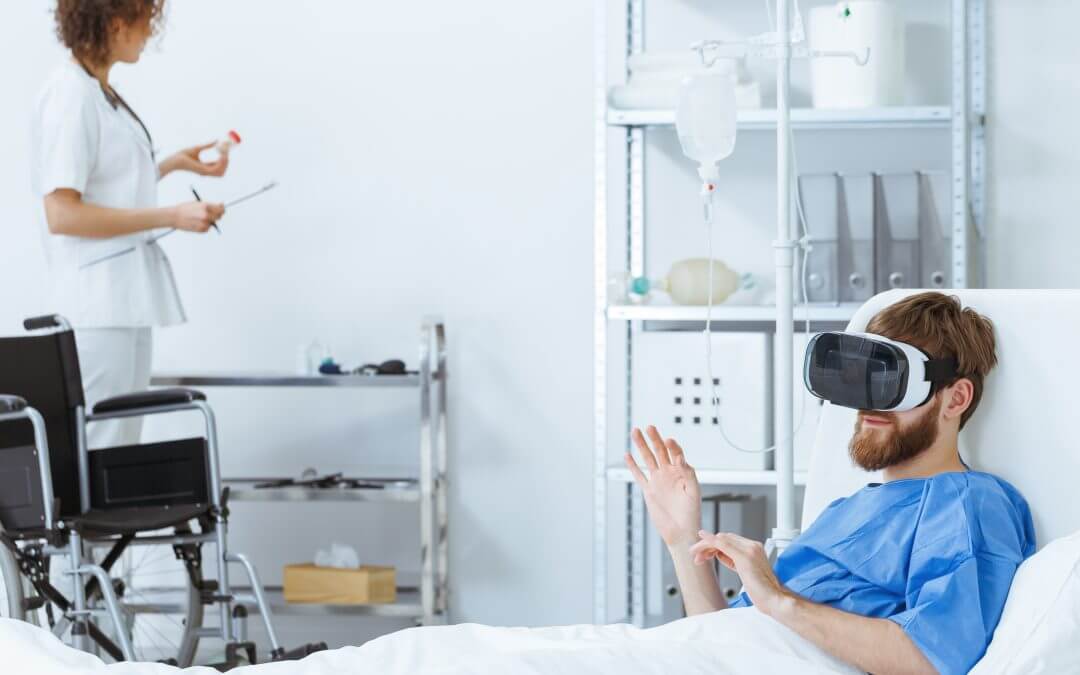 VR and AR can prevent mental health issues by tackling depression, fighting against isolation, and getting rid of phobias.
Poor mental health can disturb one's ability to live a fulfilling and hearty life. Technologies like VR and AR are now playing the role of therapists to help patients with improving mental health.
Everyone experiences blues at some point in life. Though it is perfectly reasonable to have such negative experiences, not everyone can take it in the right stride. While some can overcome an emotionally low phase, most end up suffering from anxiety, stress, or depression. Mental health is as important as the physical and can in no way be neglected. In fact, mental health needs far more attention today, given how tied up and busy our lives are today. 1 in 4 U.S. adults suffers from diagnosable mental health disorder in a given year. However, combined with the right care and medicines, technologies like AR and VR can be leveraged by therapists to treat most mental health disorders. By immersing patients in a virtual environment, therapists try out different approaches to relax and support the patients. Let's check how these disruptive technologies are improving mental health:
Benefits of VR and AR to Prevent Mental Health Issues
Our new mental therapists, VR and AR, are transforming the way depression, stress, phobias, and anxiety are managed.

1. Tackling Depression and Anxiety
What if your senior did not like your work and ended up criticizing you in front of your teammates? What if it's your college result day, and you didn't score well? Such really common incidences can have a grim influence on our mental health, involuntarily. But what if, immediately after such an incident, you could wear a pair of VR headsets and get immersed in a stadium or a beach. An exposure therapy, like this, will help you relax and distract your mind, helping you take situations more positively. By immersing yourself in a peaceful virtual environment, you can reduce your anxiety, improve your mood, and boost your confidence level.
2. Fighting against Isolation and Loneliness
Take the example of students who stay away from home. Homesickness can often lead to a feeling of isolation and fear. Besides, making critical decisions alone can sometimes be scary too. Soldiers may experience a similar situation as well. Staying away from home can result in loneliness, stress, and sometimes, depression. Exposure therapy can prove beneficial to such patients. Therapists can immerse patients in a simulated environment, helping them speak their heart out. Appropriate medicines and exercises can then be recommended, knowing the status of the mental health condition. Today, we also have a lot of these AR apps in the market, helping therapists understand children's emotional needs better.
3. Getting Rid of Phobias
VR and AR play an essential role in helping patients deal with their fears. Therapists can immerse their patients in a virtual environment that has been found to trigger emotions of fear and anxiety in the patient in the outside world. Exposing patients to such an environment frequently will boost their confidence, enabling them to relax and gain control over their phobia.
All of the innovation happening now in the medical sector is just the beginning. With further advances, we might enjoy VR and AR applications that can overcome mental health problems altogether.