If you are like most people, you probably don't overthink your spine until something goes wrong.
At that point, it becomes painfully obvious how important the spinal column is to our everyday functioning. Fortunately, spine surgery has come a long way in the past few years, and there are now many cutting-edge technologies that can help surgeons treat various issues. Let's take a look at some of these new technologies in spine surgery that you should know about.
Robotics-Assisted Surgery
Robotics-assisted surgery is revolutionizing the world of healthcare and providing doctors with reliable aid in helping their patients. The robotics industry has moved leaps and bounds forward, making surgical robots faster and more precise than ever. Robotics-assisted tools allow surgeons to control any instrument they choose with incredible dexterity, making highly complicated surgeries much less risky than they might otherwise be. Robots are already being used in various surgeries, from head and neck to prostatectomies to hysterectomies, and the list is only growing. Robotics-assisted surgery provides doctors with stunning accuracy that was impossible just a few years ago.
It allows for smaller incisions, reduced risk of infection, and faster recovery times for those who undergo the procedure. In addition, this procedure has been shown to reduce patient pain levels following surgery and decrease the amount of blood loss during the operation. As this technology continues to evolve, it gives hope for improved outcomes and safer procedures that are less invasive and result in shorter recovery times for patients.
Minimally Invasive Spine Surgery (MISS)
Minimally invasive spine surgery (MISS) is becoming increasingly popular among those looking for relief from conditions affecting their back or neck. MISS typically involves using small instruments inserted through tiny incisions rather than larger open surgeries that can involve extensive tissue damage and longer recovery periods. By working with an incredible spine surgeon in Sydney, the patient can receive only the best care and treatment for MISS. The advantages of this approach include the following:
Shorter hospital stays.

Less scarring.

Less postoperative pain and discomfort.

Fewer complications from anesthesia.

Quicker return to normal activities after discharge from hospital care.

Lower overall healthcare costs due to decreased time spent in recovery.
With all this in mind, one can see why working with a skilled spine surgeon in Sydney is essential to receiving quality surgical treatments for spinal issues.
Image Guided Surgery (IGS)
Image-guided surgery (IGS) is another revolutionary technique surgeons use in spinal procedures. This technology involves using real-time images obtained from CT scans or X-rays to guide the surgeon during a procedure. IGS allows surgeons to be more precise when making incisions or performing delicate manipulations around sensitive areas such as nerves or discs to minimize damage to surrounding tissues and organs. In addition, IGS reduces the amount of radiation exposure for both the patient and staff during an operation since images are taken only when needed instead of continuously throughout the procedure.
IGS also allows for minimal-invasive techniques, meaning shorter recovery times, making these methods a viable option for spine surgery patients seeking alternatives to open surgery. Image-guided surgery has been successfully used to treat disc herniation, degenerative disc disease, stenosis, scoliosis, and more.
Spinal Fusion
This surgical procedure helps to stabilize the spine. It involves joining two or more vertebrae together so that they will heal into a single, solid bone. Fusion can be done using either metal plates and screws or natural materials such as autografts and allografts. Modern technologies have made spinal fusion a much safer and more effective procedure. Computer-assisted imaging can be used to verify the accuracy of implant placement, while robotics technology can make the surgery less invasive and result in faster recovery times.
Computer-Assisted Spine Surgery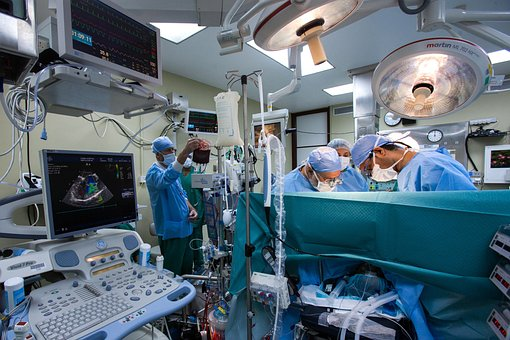 Computer-assisted spine surgery is revolutionizing the way spinal issues are treated. During the procedure, doctors can visualize the anatomical structures that may be impacted by any incisions made with unprecedented detail and accuracy. This technology has allowed doctors to attempt complex and delicate surgical techniques, leading to improved patient outcomes. Additionally, computer-assisted spine surgery can reduce operating room time and lead to quicker patient recovery. These advancements in medical technology have been embraced by both surgeons and patients alike due to their potential to improve outcomes while lowering risks associated with traditional spinal surgeries.
Spinal surgeries can often seem like daunting procedures. However, with advancements in medical technologies such as robotics-assisted surgery, image-guided surgery (IGS), and minimally invasive spine surgery (MISS), patients now have more options when treating their spinal issues. If you're looking into a spinal procedure soon, research all your options to find the best solution for your particular condition. Your doctor can provide guidance on which option might be most suitable for you based on your specific needs and preferences, so don't hesitate to ask questions.