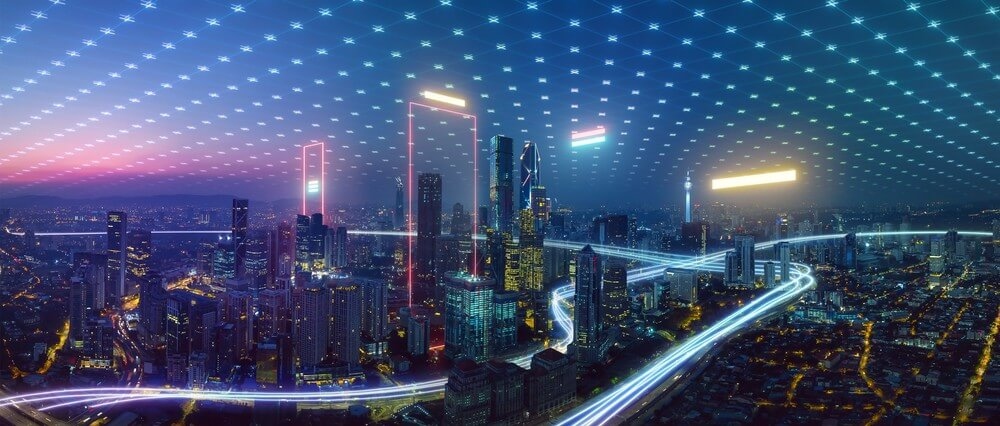 The Internet of Things (IoT) includes a diverse set of connected systems working in perfect harmony.
Several people may incorrectly define IoT technology as nothing more than a series of sensors linked by communication devices. The tendency to view IoT in a unidimensional way is detrimental to understanding the working of such an incredible concept.
IoT's working relies on the Machine-to-Machine (M2M) interface between several connected systems to automate and simplify complex operations. For example, let's see how an advanced concept such as smart concrete technology connects several systems to achieve results. Smart cement can include nano-sensors that receive and transmit information between devices connected within an IoT network. Roads made out of smart concrete prevent accidents and provide regular maintenance updates via the sensors. For instance, after scanning the condition of the road through AI-powered cameras, the sensors can relay information about any possible road damage to designated maintenance officers, who can then perform timely repairs. Additionally, the sensors can alert drivers in advance (via wireless automobile infotainment systems) about oil spills or cracks present ahead on the road. Consequently, road-based accidents can be avoided to a great extent. The sensors, as you will see below, are collectively only one of the components of IoT as a whole.
Such functionality is achieved by the four prime components of IoT technology:
Data Collection
Sensors and connected devices collect real-time data from a specific zone. This accumulated data could range from a simple temperature reading to a complex live video feed. For optimal connectivity and efficiency, devices in an IoT network may use one or multiple sensors. Moreover, the number of sensors also determines how clear and comprehensive the collected data will be. Sensors in a network relay information that is essential for users. Tools such as night-vision, tire-pressure, and unclosed-door monitoring systems are vital for automobiles of today.
Device Connectivity
Ideally, the data collected is transmitted to a cloud infrastructure for processing or storage. Connectivity between devices is achieved through channels such as satellite networks, Wi-Fi, Bluetooth, cellular networks, broadband-based tools, and Wide Area Networks (WAN). There are several other connectivity mediums available for this purpose. Selection of the connectivity medium depends upon various factors such as power consumption, budget, the distance between the devices in an IoT network, and bandwidth required. These factors must be considered before implementing IoT technology for daily operations.
Data Processing
The data stored in a cloud database is processed and analyzed for daily use. An example of data processing and analysis in IoT technology is the comparison of a person's picture with the images stored in the database for the purposes of facial recognition. Processing in IoT uses assistance from AI-based technologies such as computer vision and natural language processing.
User Interface
The final piece in the jigsaw puzzle. The processed data is classified and presented in the most legible way to users on a specialized UI. Texts and notifications in the form of an alarm or messages are included in this phase of IoT's operations. UI is crucial for users to keep tabs on multiple environments at the same time. IoT multitasking is a concept used in several fields.
In addition to these components, IoT systems may also use actuators that automatically make changes in the target environment based on the analysis of sensor-collected data.
Sensors are a huge part of IoT technology, but they are not the only parts that keep an IoT system running. To get a deeper understanding of IoT technology, all the components must be studied and understood. Such a detailed analysis can help not just data engineers and other IT professionals but also business leaders to be able to envision more ambitious applications of the technology.