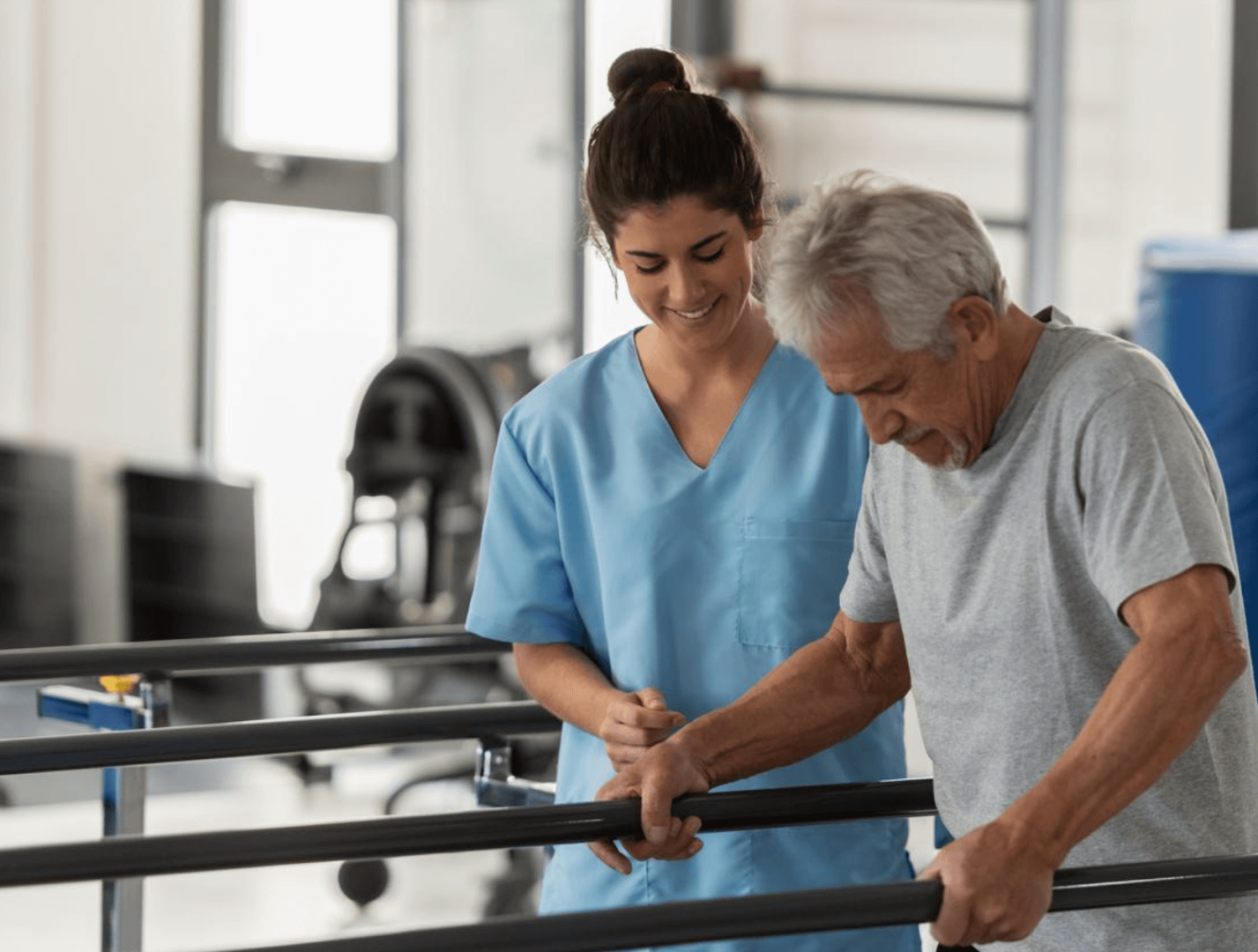 Occupational therapy is an enjoyable profession that is integral in helping individuals regain independence and enhance their quality of life.
To be an effective occupational therapist, possessing an array of skills is key. Therapists with these abilities can assess clients' needs, create tailored treatment plans and implement successful interventions.
Communication skills are crucial in building rapport and effectively collaborating with clients, their families and healthcare professionals. An expert understanding of anatomy, physiology and psychology provides occupational therapists with the necessary skills to understand human function and behavior. Their ability to solve problems and think critically allows them to assess challenges effectively while devising creative solutions in order to promote optimal occupational performance. Certification as an occupational therapist is a vital step in this journey. Before pursuing advanced degrees like a doctorate, individuals typically begin by passing the NBCOT (National Board for Certification in Occupational Therapy) certification exam. The NBCOT practice exam helps assess your readiness, pinpoint areas for improvement, and pave the way for your success in the field of occupational therapy. This examination evaluates your knowledge and abilities in the field and is an essential milestone if you wish to practice as an occupational therapist.
For those seeking to advance their career in occupational therapy, occupational therapy doctorate programs such as the one offered by American International College offers a perfect opportunity. With this program, occupational therapists can expand their knowledge and expertise in the field and positively impact the lives of individuals in need. The occupational therapy doctorate program at American International College is designed for working professionals, offering flexible online coursework that can be completed on a part-time basis. This allows students to pursue their doctoral degree while continuing to work in the field.
What Are the Top Skills Needed to be a Successful Occupational Therapist?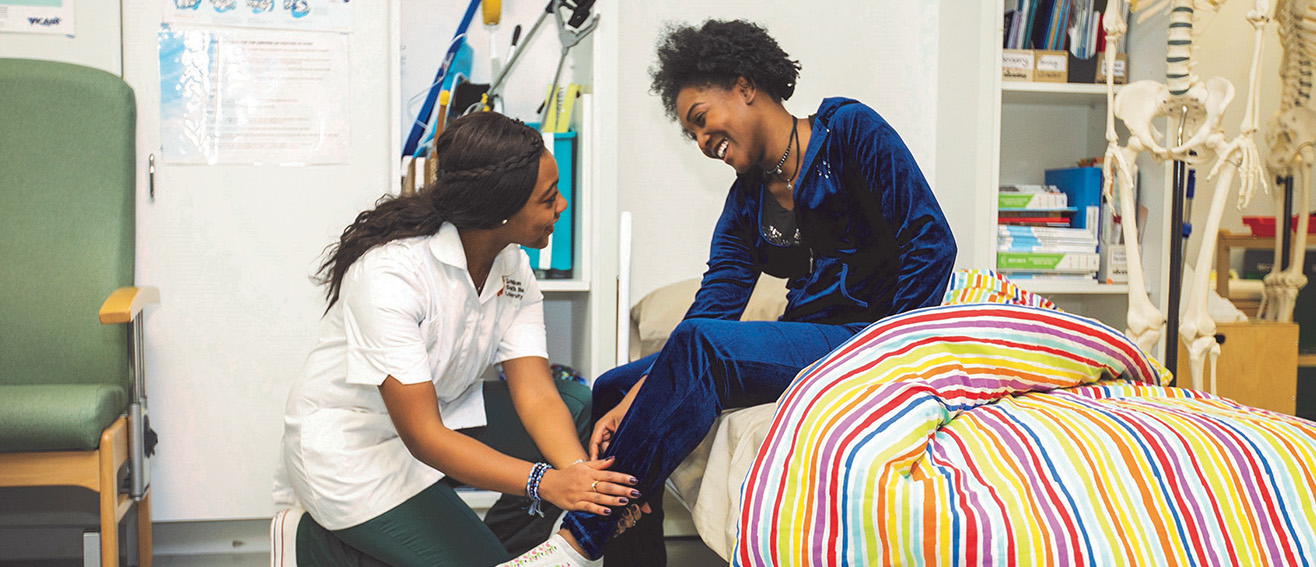 Occupational therapists require an array of skills in order to excel in their profession. These include effective communication and empathy to connect with patients, problem-solving abilities to customize treatment plans for each client, and strong observation skills that enable adaptation in changing situations. Below are the key characteristics necessary for occupational therapists to thrive in practice.
Empathy is an invaluable skill for occupational therapists, enabling them to fully comprehend and address clients' emotional experiences while building therapeutic rapport and trust with them. Through building strong connections with clients, therapists can more accurately recognize and validate their feelings, concerns, and challenges — providing a safe and supportive environment.
By empathically listening and observing clients, therapists gain an understanding of their unique perspectives, creating tailored intervention plans that address each of their specific needs and goals. Empathy allows occupational therapists to adjust interventions to different cultural backgrounds, improving cultural competence and providing equitable care.
Through showing empathy, occupational therapists inspire hope and motivation among clients to overcome any obstacles in achieving optimal occupational functioning and wellbeing.
Active listening is an integral component of occupational therapy practice. This requires engaging with clients attentively, cultivating empathy and comprehending their concerns while actively paying attention to both verbal and nonverbal cues that reveal patients' needs and goals.
Therapists create a safe and supportive environment through active listening while encouraging open dialogue and collaboration with their patients. Attentive listening fosters understanding, allows for accurate assessment of client progress and facilitates effective interventions.
As such, occupational therapists using this skill are empowered to deliver personalized care tailored to each client, maximize outcomes and positively affect lives.
Communication is at the core of occupational therapy's success. It enables effective interaction with clients, building understanding and trust through verbal and nonverbal dialogue, enabling therapists to assess clients' needs, convey instructions effectively and provide guidance.
Effective communication requires listening carefully, understanding concerns and responding sympathetically. Adapting to diverse cultural backgrounds and personalizing information for individual clients are all hallmarks of excellence in communication.
By communicating clearly and appropriately using language and tone, occupational therapists foster collaboration among clients, families and interdisciplinary teams. Strong communication skills facilitate therapeutic relationships, accelerate progress and lead to optimal client outcomes.
Problem solving is an indispensable skill for occupational therapists. It allows them to identify and address complex issues impeding patient functioning abilities to provide optimal therapy outcomes.
Therapists specialize in actively identifying challenges to develop innovative solutions that enhance individuals' independence and quality of life. Through careful evaluation, they assess clients' unique situations, such as physical limitations or cognitive impairments, and create customized interventions tailored specifically to each client's needs.
Effective problem solving allows therapists to adapt treatments based on ongoing evaluation and ensure optimal progress. It enables interdisciplinary teams to work more collaboratively together while drawing upon diverse perspectives to find ways around obstacles.
Problem solving ultimately enables occupational therapists to facilitate meaningful change for clients while maximizing their potential for leading fulfilling and independent lifestyles.
Critical thinking involves objectively evaluating information from multiple angles, considering multiple perspectives and making informed decisions based on that analysis. Occupational therapists possessing strong critical thinking abilities can accurately evaluate clients' needs, create appropriate treatment plans and modify interventions based on individual progress.
These practitioners can recognize potential barriers while devising creative solutions to ensure better client outcomes. By carefully considering research evidence and applying it in their practices, occupational therapists can deliver evidence-based interventions to enhance client lives.
Critical thinking allows therapists to reflect upon their practices, identify improvement areas and engage in continuous professional development to deliver optimal care.
Time management is an indispensable skill for successful occupational therapists and must include efficiently organizing and prioritizing tasks to maximize productivity. An efficient time management strategy enables therapists to give each patient enough attention, meeting all their needs. Therapy planners allow therapists to coordinate therapy sessions, assessments and documentation within given time frames.
By keeping to scheduled timelines, therapists can optimize daily activities while avoiding delays that would otherwise slow them down. Time management skills help therapists balance their workload, prevent burnout and enhance overall job satisfaction. Mastering this skill allows occupational therapists to provide quality care while effectively fulfilling professional duties.
Flexibility is an indispensable skill for occupational therapists, who must adapt quickly and seamlessly to changing patient needs and treatment plans. This ability enables therapists to customize interventions according to each individual circumstance for optimum outcomes. Flexibility allows therapists to collaborate seamlessly with interdisciplinary teams, as they must adapt their approaches according to diverse perspectives.
Being responsive to changing schedules and healthcare systems is crucial for the delivery of effective therapy. Engaging alternative approaches and adapting strategies to accommodate different environments and clients is essential for occupational therapists who wish to provide tailored care that promotes clients' overall wellbeing. Occupational therapists with this talent can successfully navigate complex situations while offering tailored care to enhance clients' overall wellbeing.
Final Thoughts
At its core, becoming an effective occupational therapist involves possessing essential skills. Through rigorous training and experience, these capabilities enable professionals to provide quality care for patients in need of support. By honing their abilities over time, occupational therapists can successfully navigate the complex challenges associated with this field. This makes a lasting positive difference for the individuals whose lives they touch.