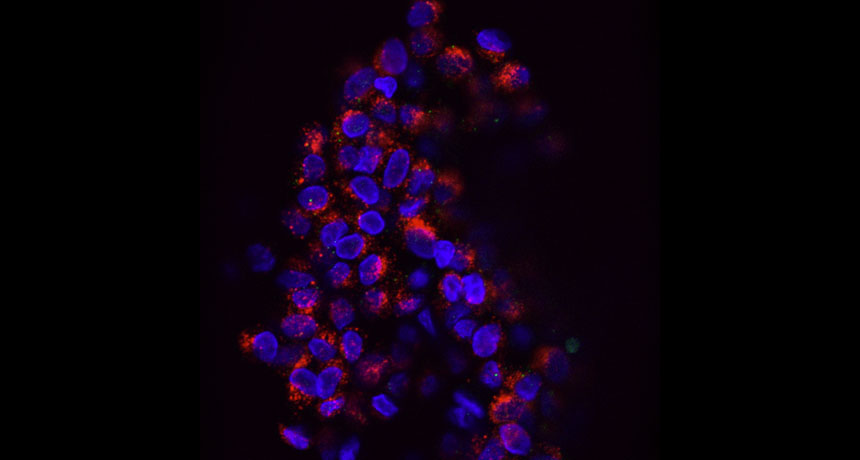 A recent study stated that circulating tumor cells of breast cancer were more aggressive during sleep.
The question, however, is why would they prefer dusk for their aggression?
Cancer cells are confusion agents. They often find their way and get what they want because of constants in the body — which they are able to evade since what they are often confounds what could fight them.
The decision to spread during sleep could be a pattern of evasion, because of what also goes on then.
Though there are genetic factors of sleep, hormonal factor [melatonin] and neuromodulator factor [adenosine], there is also a memory factor of sleep.
The memory knows about every internal and external sense. It knows what it means to be in an activity. It also knows what it means to be at rest. All internal senses have stores in the memory, as well as recurring external stimuli.
Theoretically, in neurobiology, there are memory groups bearing sequences of stores. There is a sleep group in the memory, just like there are groups for lethargy, courage, fear, delight, and so on.
During the day, some stores of external senses are actively transporting to groups in the memory. Other stores — of internal processes — also transport, but passively. So passive relays across groups of function, speed, time, cycle and so on, are enough to keep breathing, have blood pumping, digestion and so on without them becoming active.
Though interchanges are fast and numerous, there is just one active store transport in the memory at any point. It is this active store that precedes what leads to feelings, the secretion of a neurotransmitter, before reaction.
Whenever, for example, breathing becomes noticed — controlled or automatically from an event — the active store went to its group, same for pain somewhere and so on.
Memory regulation of sleep is to have certain stores active during the day and others do while asleep. Most stores — in regular passive transport — have to become active at least once per cycle, to give and get functional updates, map groups to visit and set a trajectory should it be necessary to precede a feeling.
During sleep, for example, the limbs may move or get adjustments, without control. This act by the memory is to give its store activity, so it does lose out on updates and trajectory.
There are cells, tissues, organs stores that have to become active during sleep, and sometimes during the day as part of memory regulation.
So just like some internal senses may be more active during sleep, some cancer cells may choose to do so, to game the memory to do nothing, presuming they are part of that cohort.
It was recently shown in a study that the brain induces symptoms of sickness, without the actual thing. This is a memory group function of determinations, extensible also to sleep.
Modeling the memory's regulation of sleep, as part of neuro-oncology research could be useful in understanding how active and passive stores interchange to seek out precise times to target cancer cells.