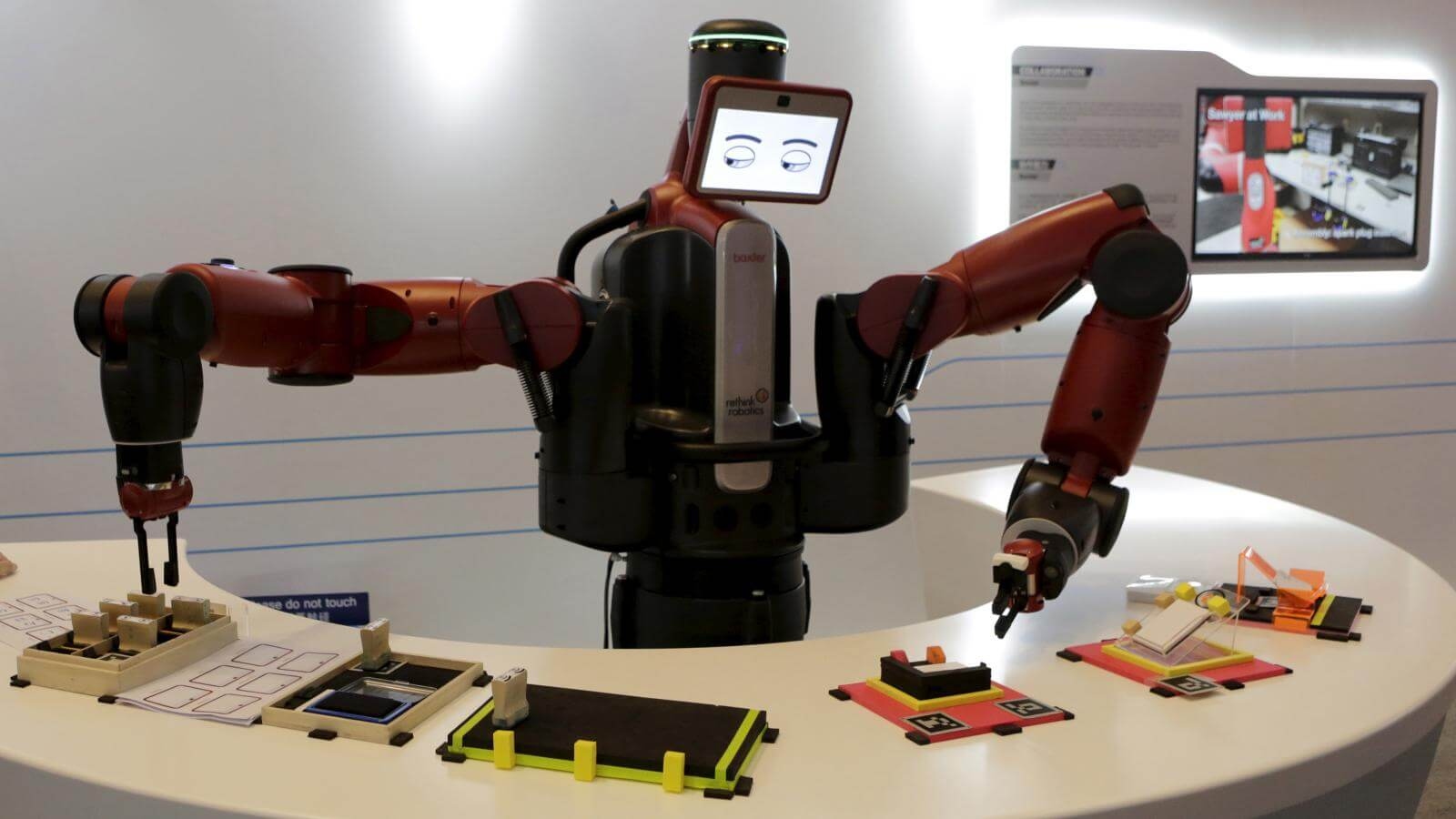 Jobs that require creativity, high emotional intelligence, warmth & understanding, coding and relationship building will survive the artificial intelligence takeover.
The recent advancements in artificial intelligence (AI) are setting the stage for a major shift across every industry.
Artificial intelligence (AI) refers to computer systems that perform tasks or make decisions that usually require human intelligence. AI can perform these tasks or make these decisions without explicit human instructions.
Source: Forbes
Should Workers Be Scared Of Artificial Intelligence?
Artificial intelligence is posing a great risk to all jobs. People may say technologies have always created new jobs by taking old jobs, however artificial intelligence is a unique kind of technology seeking to simulate human behavior or mimic human intelligence thereby really threatening human intelligence.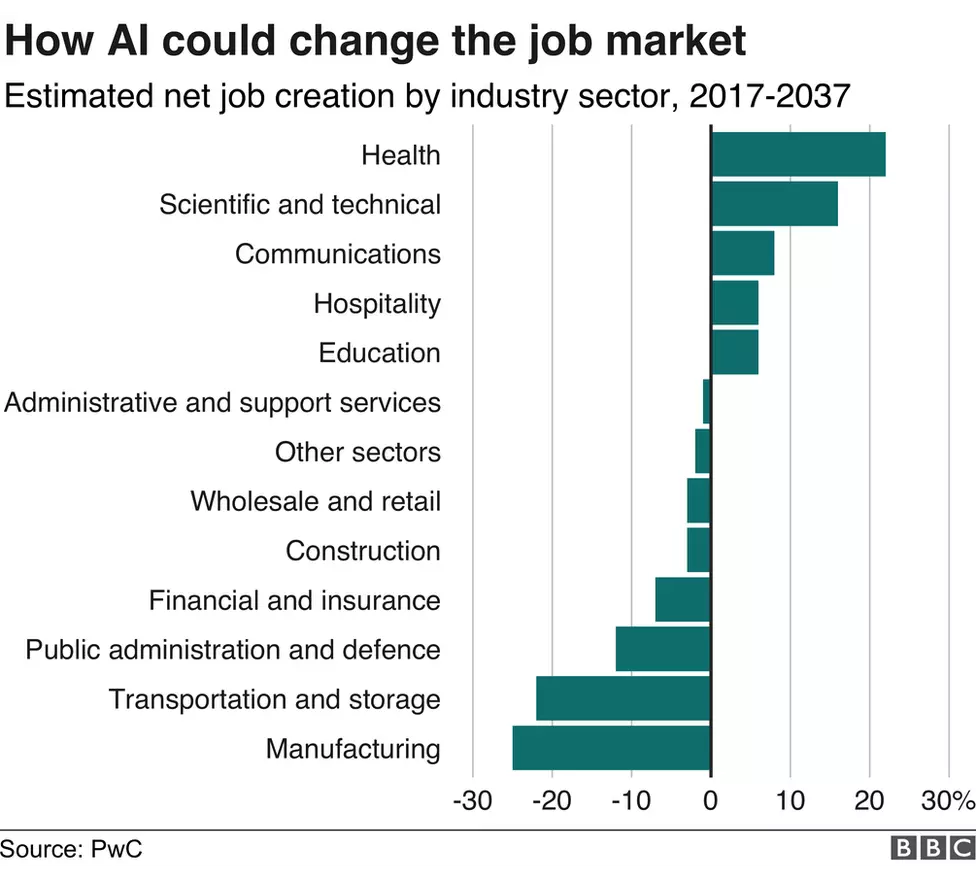 Source: PwC & BBC


While historically technologies only replaced a very limited aspect of human action, artificial intelligence seeks to replace human mind in parts or as a whole.
Banking and financial services employees, factory workers and office staff will seemingly face the loss of their jobs—or need to find a way to reinvent themselves in this brave new world. Millions would need to be reskilled to cope with the change, while governments would have to provide stronger safety nets for displaced workers.
"Computers, intelligent machines and robots seem like the workforce of the future. And as more and more jobs are replaced by technology, people will have less work to do and ultimately will be sustained by payments from the government," predicts Elon Musk, the cofounder and CEO of Tesla.
Characteristics of Jobs That Will Be Replaced By Artificial Intelligence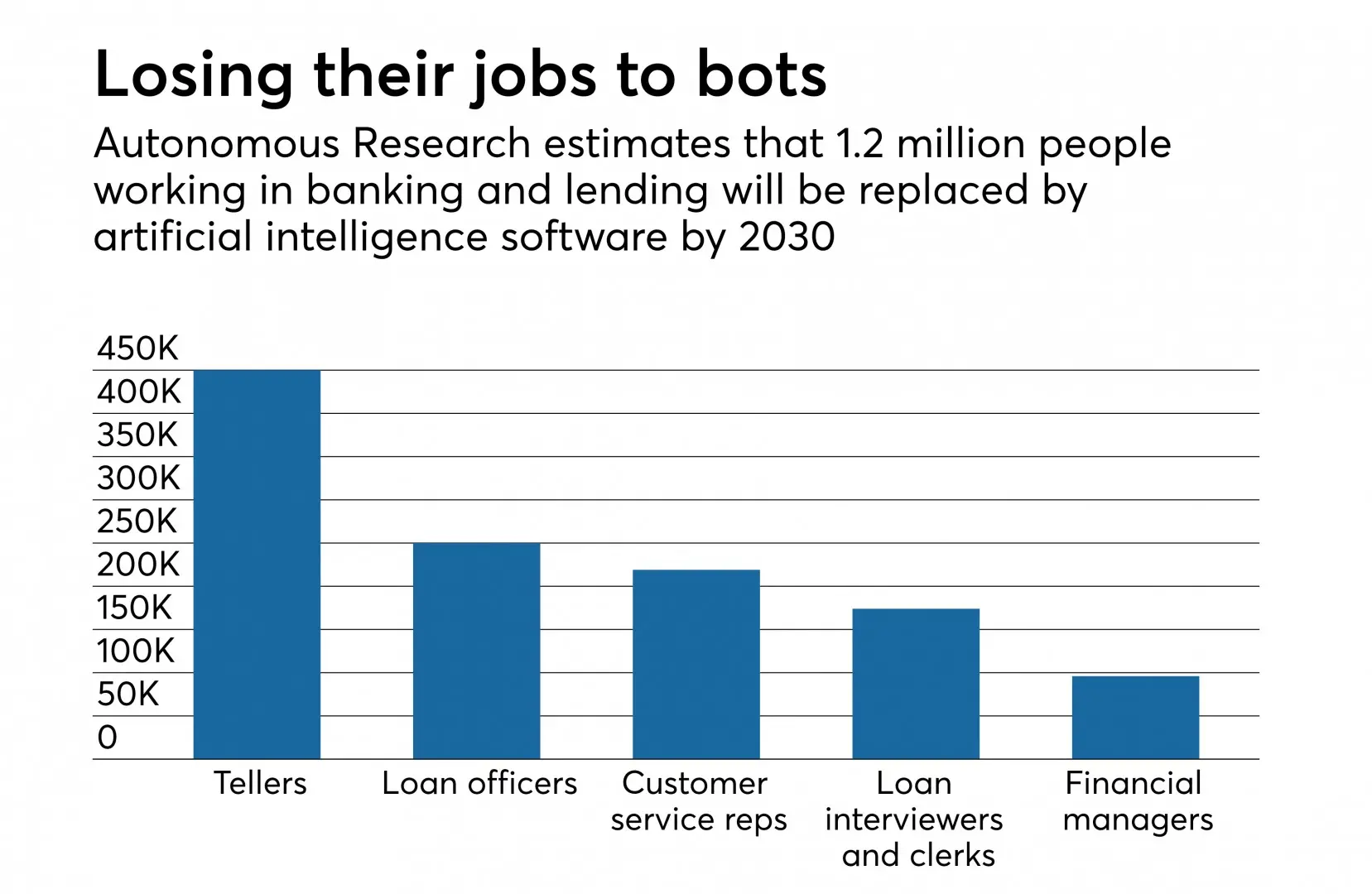 Source: American Banker

All the jobs that will disappear do share similar characteristics:
Repetitiveness
Low-efficiency
Often unprofitable - as much as it sounds brutal to say people do not make businesses profit, that is the reality of the world
Simple to automate
Prone to fluctuating demand - it is cheaper to pay for a machine or piece of software to work
10 Jobs That Will Be Replaced By Artificial Intelligence
Artificial intelligence is creating fear and excitement by disrupting several industries.
Here are 10 jobs that artificial intelligence can replace:
Receptionists
Proofreaders
Telemarketing
Market Research Analysts
Bookkeeping Clerks
Compensation and Benefits Managers
Couriers
Computer Support Specialists
Advertising Salespeople
Retail Salespeople
10 Jobs That Won't Be Replaced By Artificial Intelligence
The use of artificial intelligence has spread to almost every field of human activity.
Here are 10 jobs that artificial intelligence cannot replace:
Doctors, Physicians, Pharmacists & Dentists
Scientists & Engineers
Lawyers
Sales, Marketing & Human Resource Managers
Artists & Professional Athletes
Public Relations Managers
Chief Executives
Writers & Event Planners
Software Developers
Graphic Designers
Artificial Intelligence in the Pandemic Era & Beyond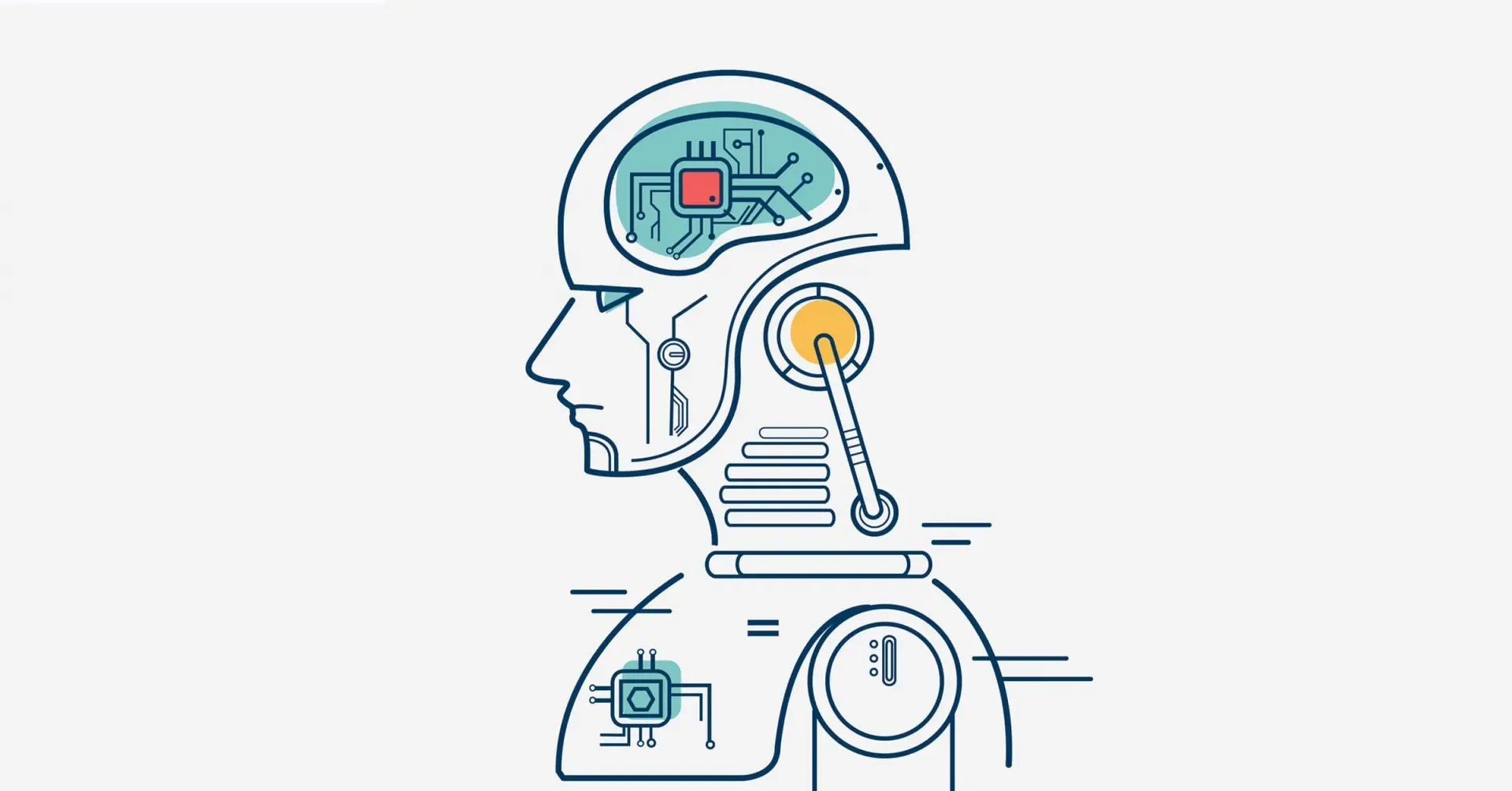 The World Economic Forum (WEF) concluded in a recent report that "a new generation of smart machines, fueled by rapid advances in artificial intelligence (AI) and robotics, could potentially replace a large proportion of existing human jobs." Robotics and AI will cause a serious "double-disruption," as the coronavirus pandemic pushed companies to fast-track the deployment of new technologies to slash costs, enhance productivity and be less reliant on real-life people.
Millions of people have lost their jobs due to the effects of the Covid-19 pandemic and now the machines will take away even more jobs from workers, according to the World Economic Forum.
The organization cites that automation will supplant about 85 million jobs by 2025. WEF says there's nothing to worry about since its analysis anticipates the future tech-driven economy will create 97 million new jobs. Currently, approximately 30% of all tasks are done by machines—and people do the rest. However, by the year 2025, it's believed that the balance will dramatically change to a 50-50 combination of humans and machines.
Management consulting giant PriceWaterhouseCoopers reported, "AI, robotics and other forms of smart automation have the potential to bring great economic benefits, contributing up to $15 trillion to global GDP by 2030." However, it will come with a high human cost. "This extra wealth will also generate the demand for many jobs, but there are also concerns that it could displace many existing jobs."
"More than 120 million workers globally will need retraining in the next three years due to artificial intelligence's impact on jobs, according to an IBM survey." The amount of individuals who will be impacted is immense. The world's most advanced cities aren't ready for the disruptions of artificial intelligence, claims management consulting firm Oliver Wyman.
It is believed that over 50 million Chinese workers may require retraining, as a result of AI-related deployment. The U.S. will be required to retool 11.5 million people in America with skills needed to survive in the workforce. Millions of workers in Brazil, Japan and Germany will need assistance with the changes wrought by AI, robotics and related technology.
Conclusion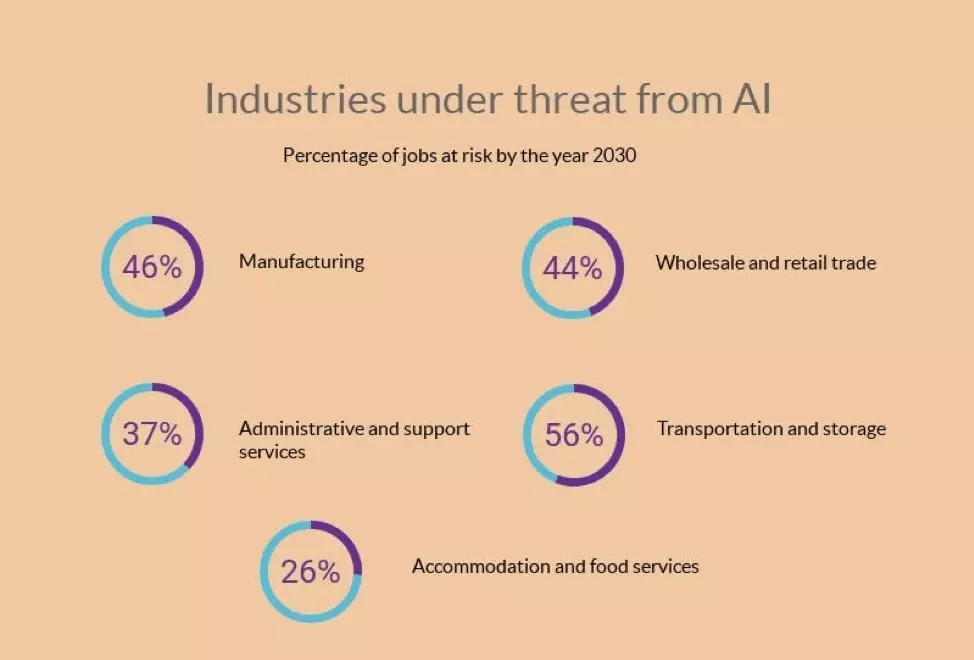 Source: BBN Times

Artificial intelligence has a great future and will be one of the essential tools for organizations in the future. AI will change the landscape of work around us, businesses will be out looking for relevant and fresh talent, while job-seekers train themselves for the inevitable. AI has immense abilities through which it can outperform humans any time.