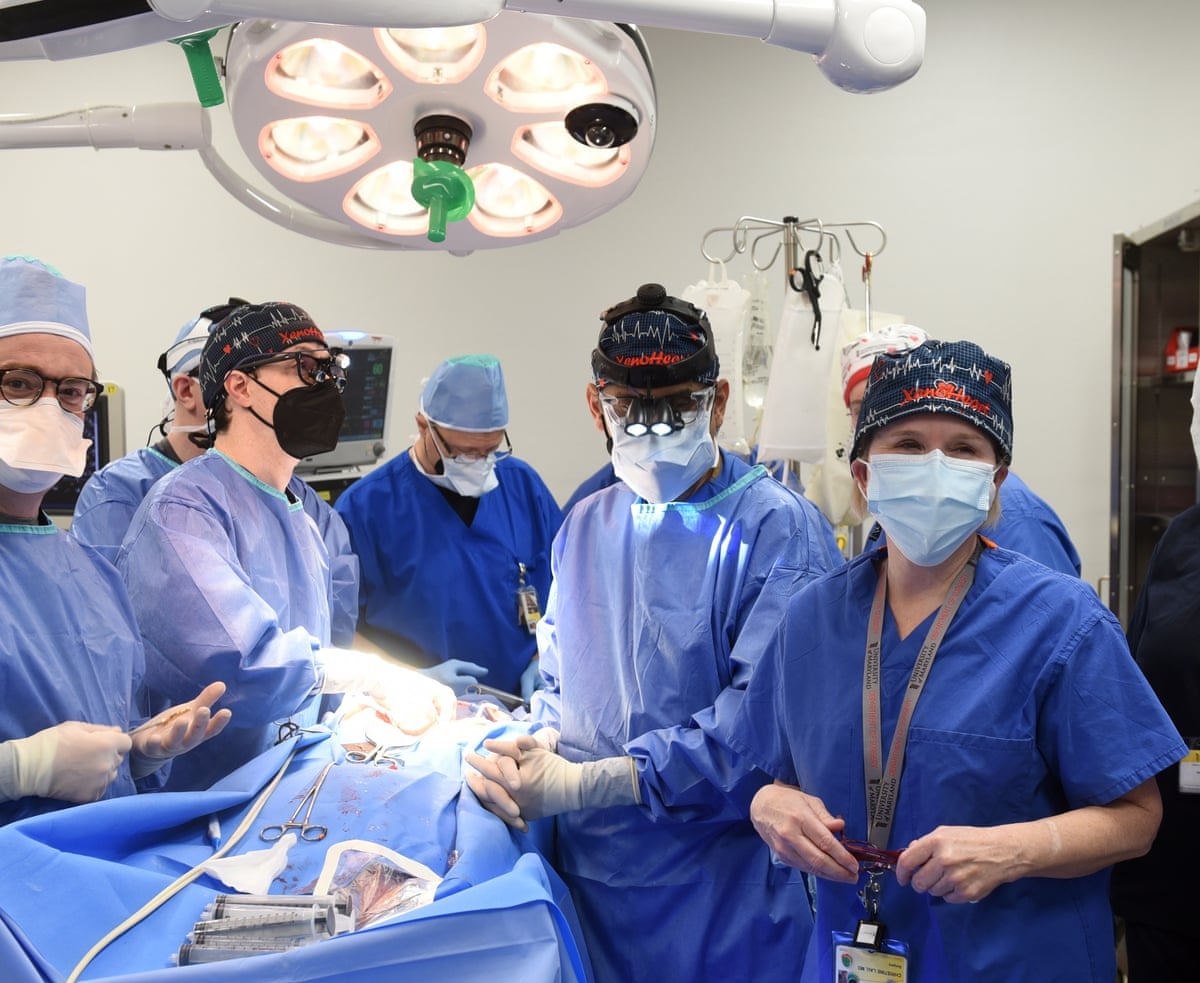 An American citizen has become the world's first person to get a heart transplant from a genetically modified pig.
57-year-old David Bennett, who doctors claim was too ill to qualify for a human heart, is doing well 3 days after the experimental 7 hours treatment.
The surgery is being hailed by many as a medical breakthrough that could shorten transplant waiting times and change the lives of patients around the world. But some are questioning if the procedure can be ethically justified.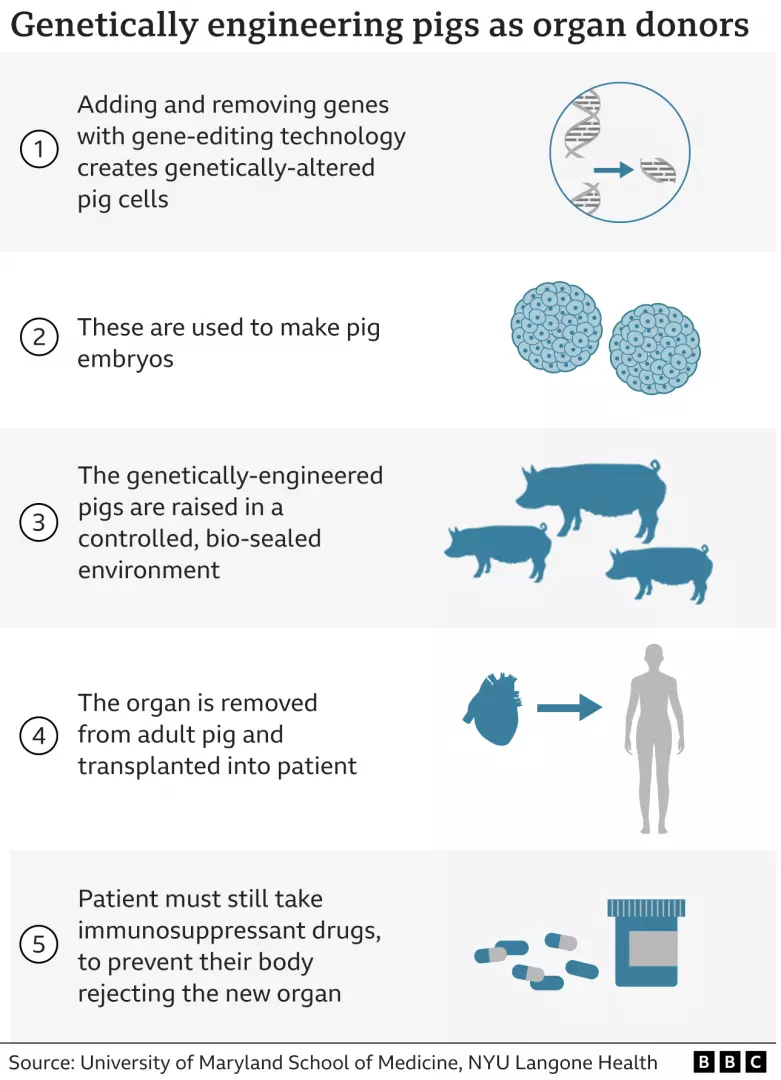 Doctors have been trying to use animal organs for what is known as xenotransplantation for decades, with mixed success. | Source: BBC


While such treatments are very risky, some medical ethicists say they should still go ahead if the patient knows the risks.
Doctors who worked on Mr Bennett's case say the operation was justified because he had no other treatment options and would have died without it.
Transplant patients could routinely be given animal organs within years, according to the surgeon behind the world's first operation to give a dying man a pig heart.
Last week, a genetically modified pig heart was transplanted into a terminally ill heart failure patient and the organ appears to be functioning properly so far.
The lead surgeon who carried out the pioneering op, Dr Bartley Griffith, said it could prove a 'real stunner' in terms of the broader implications for the future of medicine.
After being told he was too sick to qualify for a human organ, David Bennett, 57, had the nine-hour surgery at the University of Maryland on Friday.
He is recovering in hospital, aided by a machine that helps pump blood around his body. His immune system has not immediately rejected the organ but it will be weeks before doctors can be sure the operation was a success.
Scientists have been toying with animal-to-human organ donation for centuries, dating back to the 1800s when wounds were treated with skin grafts from frogs.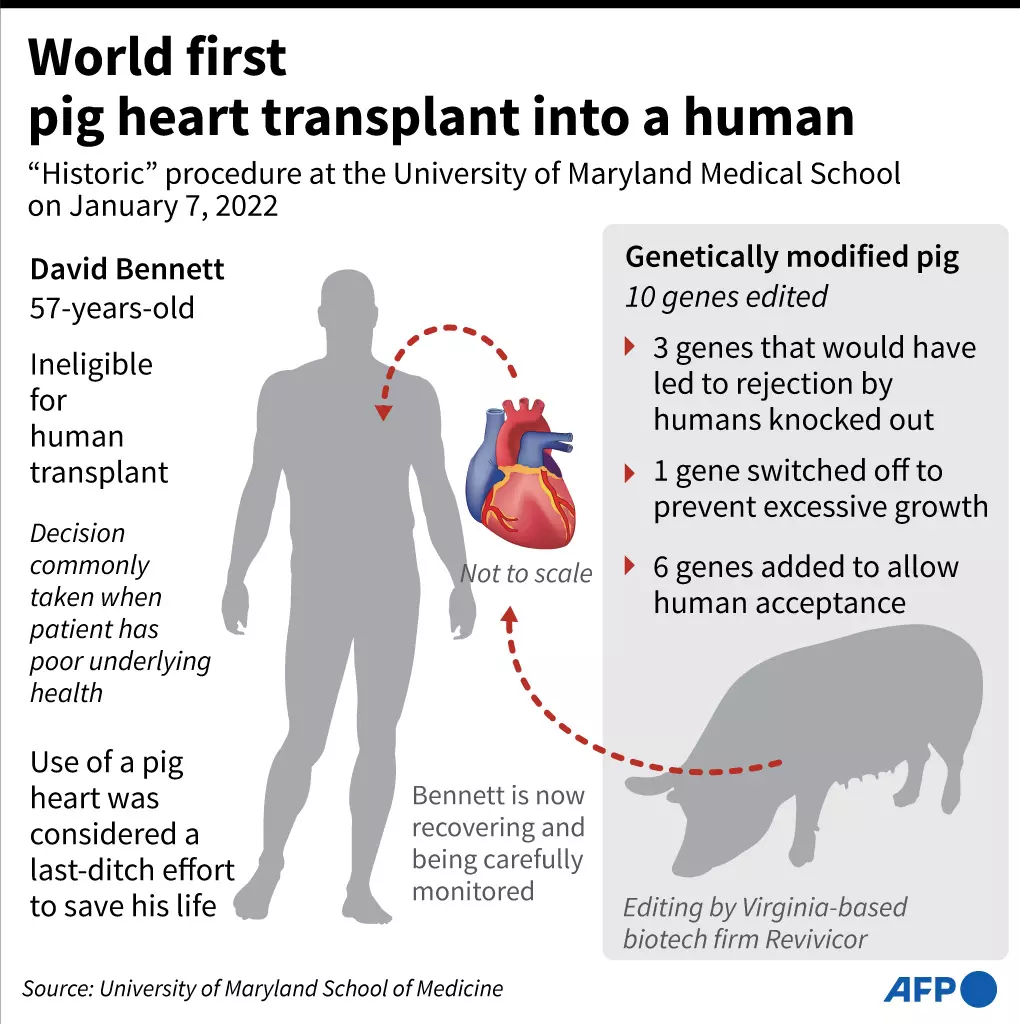 Using pig heart valves is already common now, but the transplantation of an entire organ has proved too dangerous until recently. | Source: Barrons & AFP


Researchers have also been studying how to transplant pigs' lungs, livers and kidneys into humans. All these could now be possible thanks to the most recent procedure.
In October 2021, surgeons notched up a 'first' when they attached a kidney grown in a gene-edited pig to a brain-dead human patient. The kidney functioned properly for a 54-hour observation period.
Doctors say the next few weeks will be critical to see if Mr Bennett makes a full recovery.
If successful, it would mark a medical breakthrough and could save thousands of lives every year.
Around 7,000 people are on the UK Transplant Waiting List and at least one person dies every day while waiting for a match.
In the US, an average 20 people die each day waiting for one to become available.