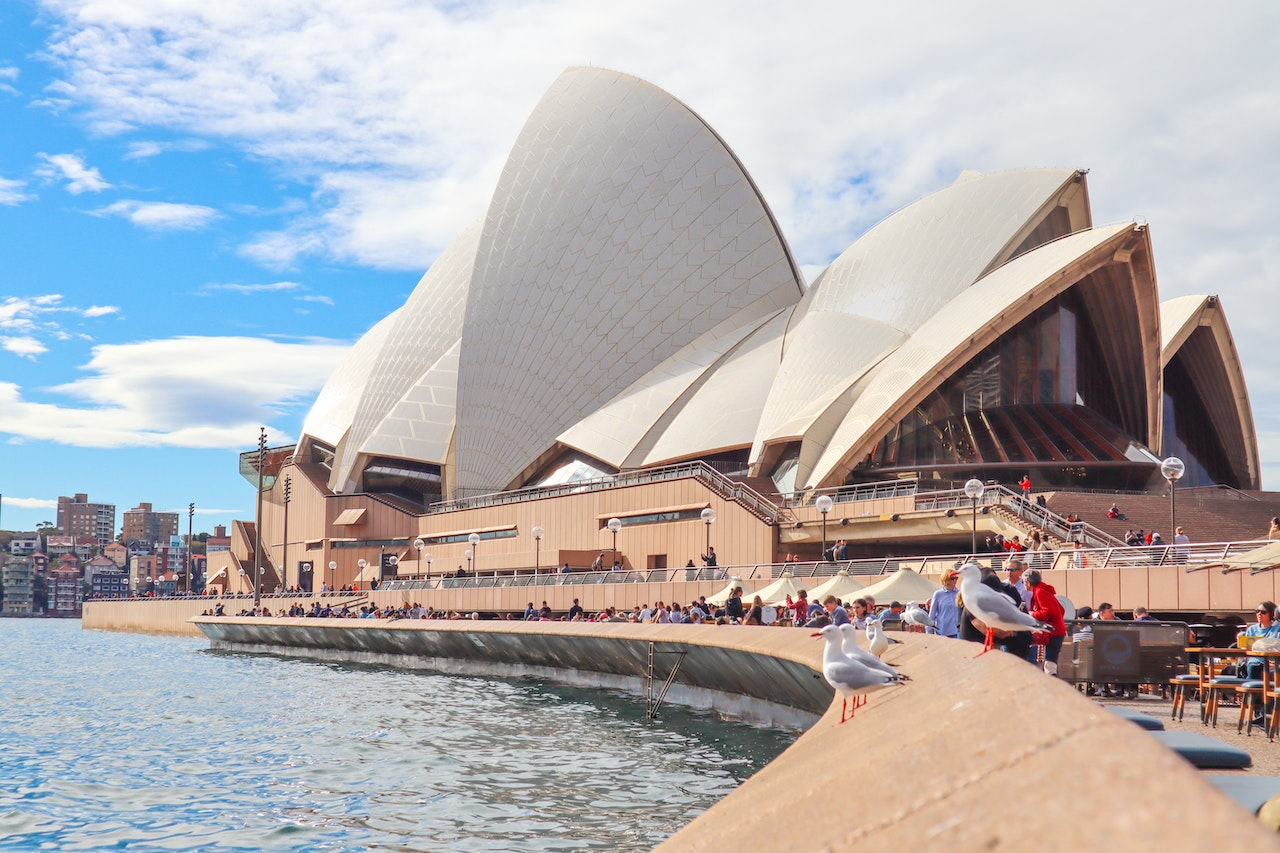 Sydney is one of Australia's biggest and most beautiful cities, and it's also the oldest.
It's a picturesque meeting of land and sea, with a stunning harbor you can explore by ferry, an Opera House that gleams brightly in the almost ever-present sun, and a Harbour Bridge with an arch so graceful, the rest of the world is jealous.
With so much to do and see, you need help narrowing it down. At the same time, it is still buzzing with adventure, and not just within the city limits. So, if you are going to Sydney, you must know the top 10 must-see attractions to plan your trip well.
1. The Opera House
A UNESCO World Heritage Site, the Sydney Opera House is undoubtedly the crowning jewel of the harbor. Its iconic design resembling billowing sails is a sight to behold. The harbor is a stunning sight; one of the best ways to appreciate it is by taking a yacht cruise.
You can also enjoy the opera house by dining at a nearby restaurant, touring the interior, or taking a stroll around the exterior. Mrs. Macquarie's Chair is a great spot to snap photos from and a stunning spot for avid sightseers to enjoy the area thoroughly.
2. The Sydney Harbour Bridge
While visiting the Opera House, consider visiting the Sydney Harbour Bridge. You can even climb it! The bridge was built in 1932, featuring double piers at both ends. Not only is it the largest steel arch bridge in the world, but you can also embrace it in many ways. If sailing by or climbing differs from your taste, you can drive, train, photograph, or climb it. The climb takes around three and a half hours, and options are available if you're looking for a specific adventure.
3. Circular Quay Cruise
Famous for the waterfront setting, it would be a shame to travel to Sydney without taking advantage of a sightseeing cruise. The majority of these cruises set off from Sydney Cove's Circular Quay. You can take a two-hour coffee cruise that will take you past all the hot spots, and it's also the perfect photo op. Alternatively, you can take a wildlife tour to watch whales.
4. Barangaroo Reserve
This reserve is home to tens of thousands of native shrubs and trees. It teems with cycling tracks and walking trails and brags a waterfront precinct stretching 22 hectares. It also has restaurants, events, shops, and exhibition space.
It opened in 2015 and is an outstanding example of what a successful urban renewal project can offer an area. The Wulgul Walk is one of the most popular things to do while visiting. You can also take a cultural tour to learn about the area's Indigenous heritage. In addition, you can travel to Barangaroo by ferry or take a short walk from the closest station at Wynyard.
5. Royal Botanic Gardens
If you want to escape the busy city and embrace tranquility, Royal Botanic Gardens is the perfect place to relax, and you can do it for free. You can walk to the area from the Opera House in under 10 minutes. The Royal Botanic Gardens are Australia's oldest, established in 1816, covering 30 hectares of land.
6. The Sydney Tower Eye
If you want a bird's eye view of Sydney, you can take the Eye up 309 meters to see everything. You can even grab a bite to eat while you enjoy the view.
7. The Taronga Zoo
The zoo is home to Australia's most iconic wildlife and animals from all over the world. There are animal shows, keeper presentations, opportunities to feed different animals, and even get up close with some. You can book a room and enjoy the park after hours.
8. New South Wales Art Gallery
The building was erected in 1885 and is considered one of the most distinguished museums in the country. You can view collections from various artists, from contemporary art worldwide to European masters. It is also home to one of Australia's most significant Aboriginal art collections.
9. St Mary's Cathedral
This cathedral was the starting point of the Catholic Church's spiritual journey in Australia. With twin spires and a Neo-Gothic style, there are echoes of Notre Dame.
10. Bondi Beach
It would only be a trip to Sydney to visit the famous Bondi beach. Located just a 15-minute drive from Sydney CBD, you can enjoy incredible surf, delicious cafes, and coastal walks from Bondi to Coogee Beach.
Sydney has much to offer, whether you're visiting from Queensland or Southern California. If you plan your trip carefully, you will have time to enjoy all the sights.