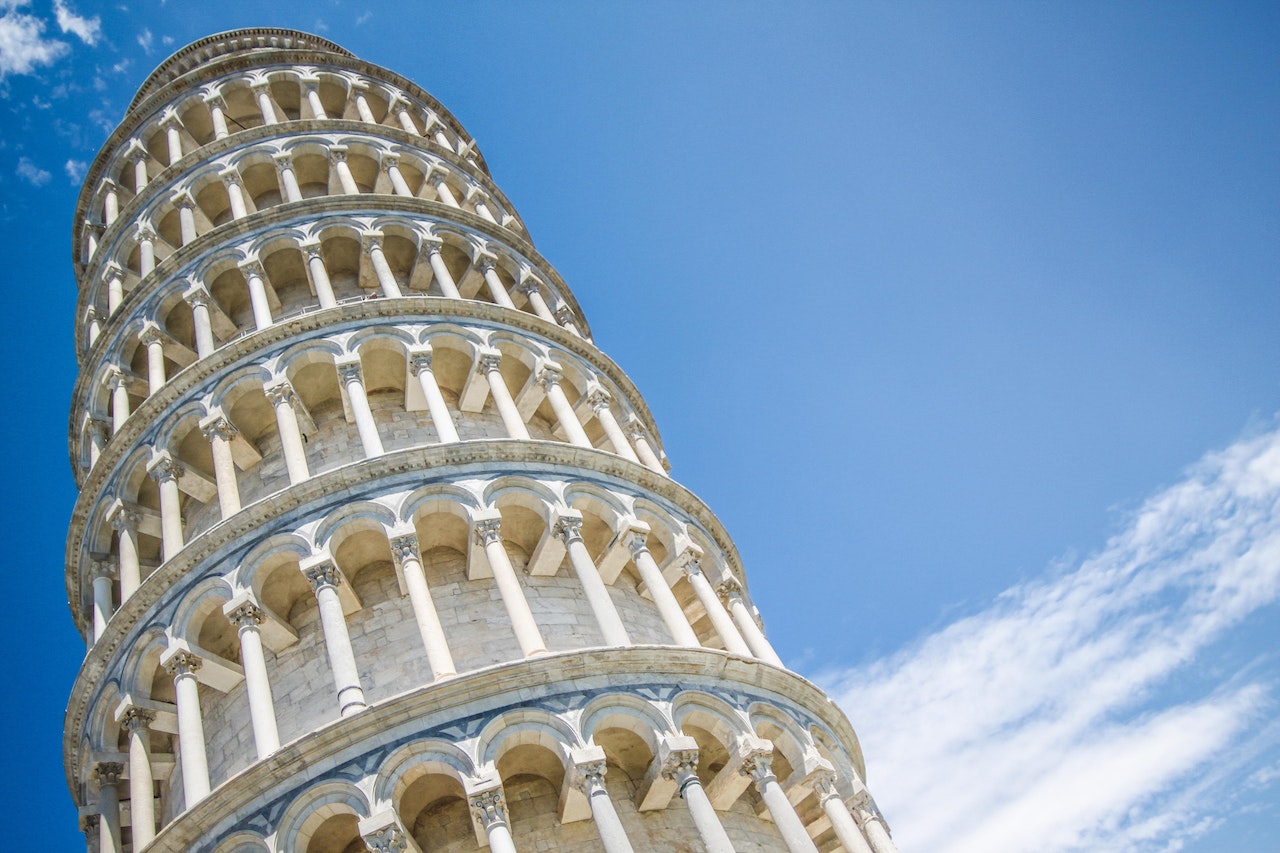 Pisa, a city in Tuscany, Italy, is renowned for its iconic leaning tower.
This captivating city offers more than just the Leaning Tower of Pisa.
With a rich history and architectural wonders, Pisa is a must-visit destination for architecture enthusiasts. After dropping your bags at Pisa Centrale luggage storage, here are seven architectural landmarks that should be on your list when visiting.
1. The Leaning Tower of Pisa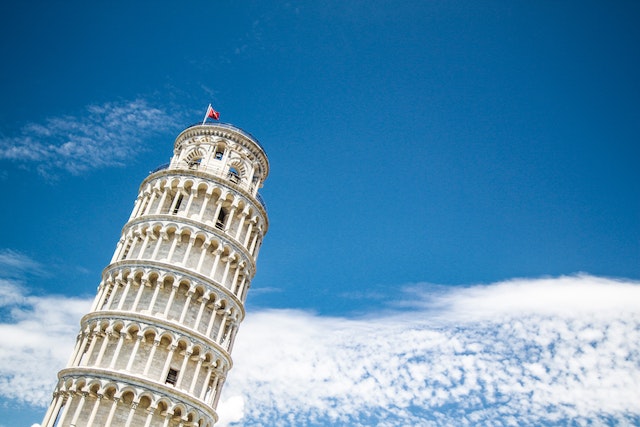 Undoubtedly, the most famous architectural landmark in Pisa is the Leaning Tower. Built as a freestanding bell tower for the nearby Pisa Cathedral, its construction began in the 12th century. However, the tower started leaning during its construction due to unstable ground. Despite the unintended tilt, it has become a symbol of Pisa's architectural ingenuity and attracts millions of visitors annually.
Climbing the 294 steps to the top of the tower offers panoramic views of Pisa and an unforgettable experience. The tower's stunning white marble exterior, intricate architectural details, and the sheer engineering marvel of its lean make it an iconic structure that should not be missed.
2. Pisa Cathedral
Adjacent to the Leaning Tower, the Pisa Cathedral, also known as the Cathedral of Santa Maria Assunta, is a magnificent religious edifice. Constructed in the Romanesque style, this masterpiece dates back to the 11th century. Its ornate façade showcases intricate sculptures, arches, and a stunning bronze door.
Inside, the cathedral boasts exquisite artwork, including the pulpit sculpted by Giovanni Pisano. The interior features a grand nave, stunning frescoes, and beautiful stained glass windows. The atmospheric baptistery in front of the cathedral is another noteworthy structure that showcases impressive architecture.
3. Camposanto Monumentale
The Camposanto Monumentale, or Monumental Cemetery, is a breathtaking complex located adjacent to the Pisa Cathedral. This historic cemetery is known for its Gothic arcades, marble sculptures, and serene atmosphere. The interior courtyard features ornate arches and ancient frescoes, adding to its allure.
The Camposanto also houses notable tombs and funerary monuments, including the celebrated fresco cycle called "The Triumph of Death." Stepping into this sacred space, visitors can experience a sense of tranquility and appreciate the artistic and architectural significance of the place.
4. Piazza dei Cavalieri
Piazza dei Cavalieri, or Knights' Square, is a stunning square that serves as the heart of historic Pisa. Once the city's political center, it features magnificent palaces, statues, and the impressive Palazzo della Carovana. This Renaissance palace now houses the prestigious Scuola Normale Superiore.
Designed by renowned architect Giorgio Vasari, the square showcases the grandeur of Renaissance architecture. Its harmonious design and elegant facades make it a captivating place to explore and learn about the history and culture of Pisa.
5. Church of Santa Maria della Spina
Located along the Arno River, the Church of Santa Maria della Spina is a small yet enchanting Gothic masterpiece. Originally built in the 13th century to house a thorn allegedly from Christ's crown, this riverside gem features intricate decorations, delicate spires, and a stunning façade adorned with sculptures.
Despite its small size, the church's exterior is a testament to the exceptional craftsmanship of its time. Inside, visitors can admire beautiful frescoes, sculptures, and a sense of reverence that pervades the sacred space. Its picturesque location on the riverbank adds to the charm and allure of this architectural gem.
6. Palazzo Blu
A visit to Palazzo Blu is a must for art and architecture enthusiasts. This elegant palace showcases a blend of architectural styles, combining Renaissance and Neoclassical elements. Originally built in the 14th century, it now serves as a cultural center and museum. Visitors can admire a diverse collection of art exhibitions, including paintings, sculptures, and installations.
The palace's beautiful courtyard and the well-preserved architectural details make it a captivating destination for those seeking a deeper understanding of Pisa's artistic heritage.
7. Palazzo Gambacorti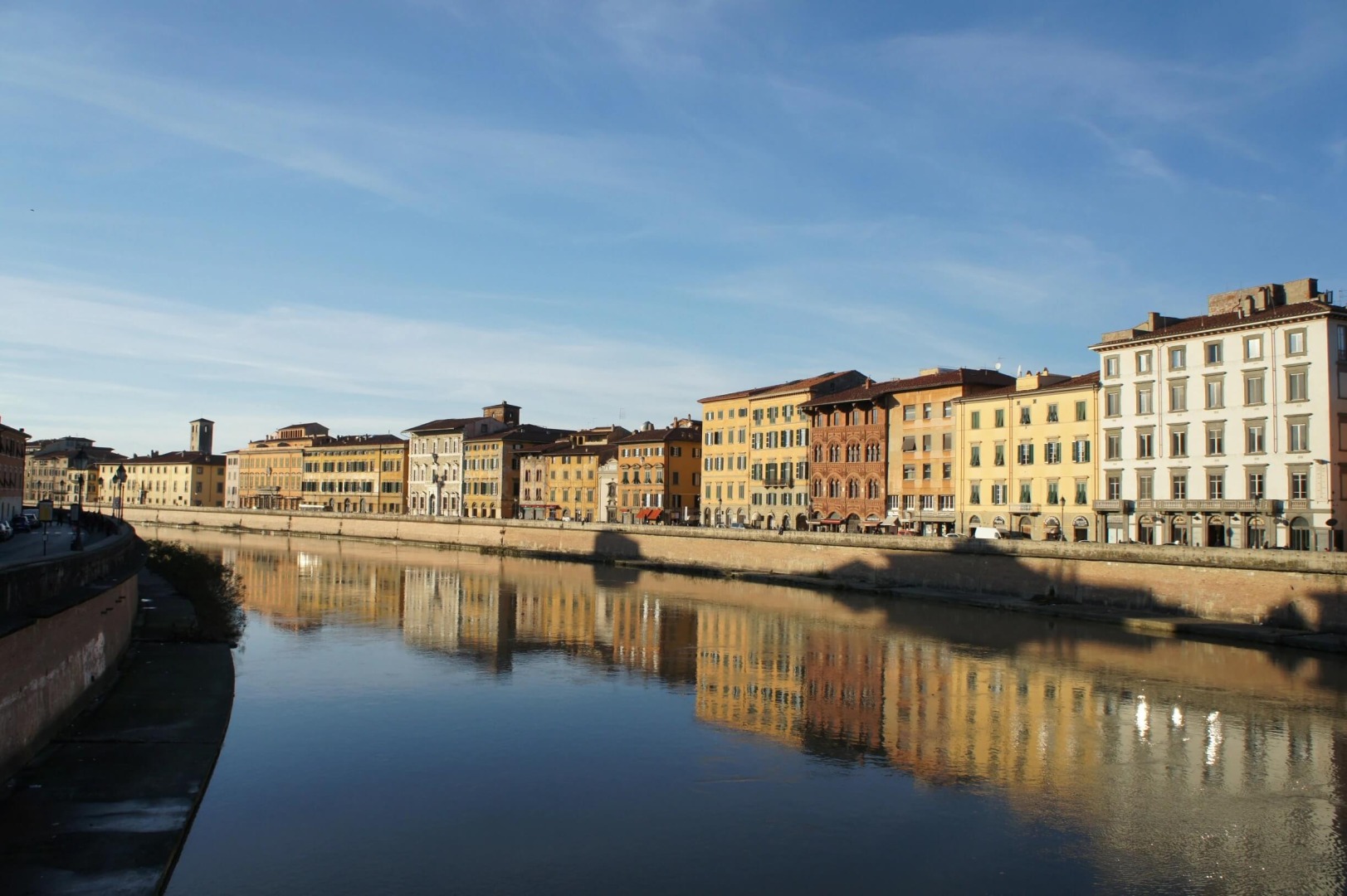 Palazzo Gambacorti is a remarkable example of medieval architecture situated in the heart of Pisa's historical center. Constructed in the 14th century, this grand palace showcases a stunning façade adorned with elaborate Gothic elements. Its striking tower and elegant loggia contribute to its visual appeal.
Today, the palace houses the Municipal Palace and hosts cultural events and exhibitions. Exploring the interior reveals impressive frescoes and period furnishings, providing a glimpse into Pisa's rich history.
Discover Pisa's Architectural Splendors
Pisa's architectural wonders extend far beyond its iconic leaning tower. The city offers a wealth of architectural treasures, from the magnificent Pisa Cathedral to the serene Camposanto Monumentale and more. Exploring these landmarks immerses visitors in Pisa's rich artistic and historical legacy.