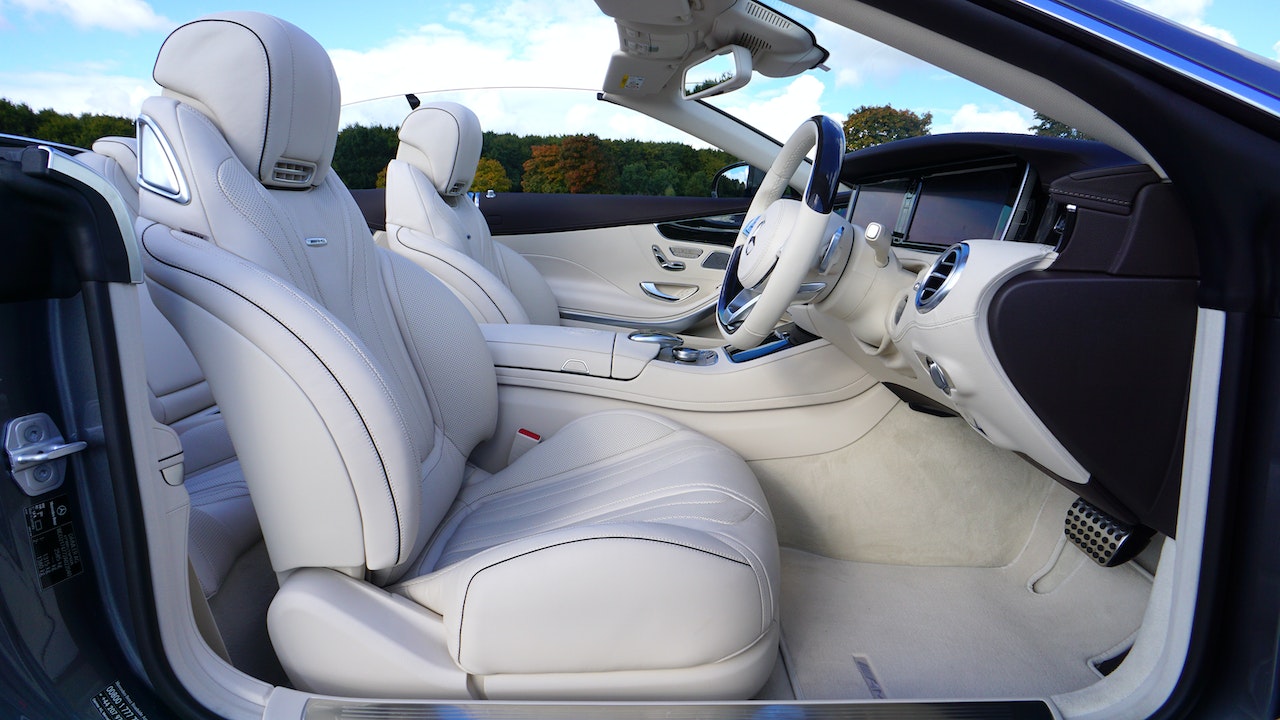 Ever looked at your car and felt a longing for something more - something unique that sets your vehicle apart on the road?
Well, you're not alone. For many of us, our cars are an extension of our personalities, a tangible representation of our unique styles and preferences. In a world where car models are mass-produced, personalising your car can transform it from just another vehicle on the highway into a true standout masterpiece.
Personalising your car does more than simply change its look. It's about creating a space that resonates with your personal aesthetics, speaks of your individuality, and makes every drive feel like a unique experience. It's about more than just functionality; it's a journey into making your car truly 'yours'. Whether it's a vintage model or a cutting-edge machine, there are countless ways to add a dash of flair to your ride, reflecting your personality in every detail.
In this article, we'll take a deep dive into the world of car personalisation, exploring innovative and creative ways to give your car a personal touch. From the comfort of stylish seat covers to the uniqueness of private plates - every element can be a canvas for your creativity. So, let's embark on this journey of transformation together, turning the ordinary into extraordinary, one personalisation at a time.
Unleashing Your Unique Style with Seat Covers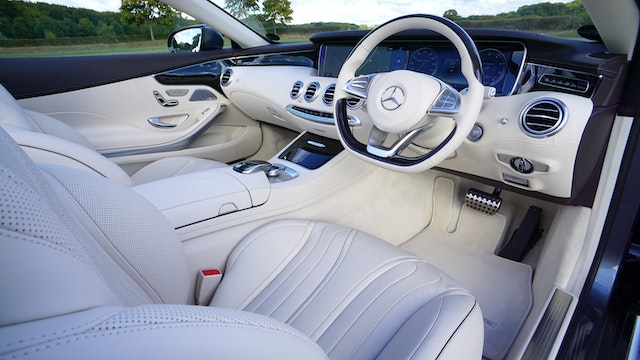 Breathing new life into your car's interior can be as simple as changing your seat covers. With the vast variety of styles, materials, and colours available, the options are limitless. Whether you opt for leather for a classic touch, a bold pattern for some character, or a plush fabric for added comfort, the right seat cover can transform your car's interior in an instant. Not only do seat covers add a layer of personal style, but they also provide protection for your original upholstery, making it a practical choice as well.
Enhancing Your Car's Aesthetics with New Car Mats
Believe it or not, car mats play a crucial role in amplifying your car's aesthetic appeal. A luxurious sheepskin or a sporty rubber mat can create a look that is entirely your own while providing added protection to your car's interior. Furthermore, with the option of custom-designed mats, you can incorporate your personal style and preferences, making a statement every time someone steps into your vehicle.
Making Your Mark with Private Plates
One of the most distinctive ways to personalise your car is with private plates. These personalised registrations give your car an identity and make it truly stand out on the road. Whether you opt for a combination that reflects your initials, your name or a meaningful word, private plates are a direct reflection of your personality. Plus, these plates often hold their value and appreciate over time, making them a smart and stylish investment. With private plates, your car becomes more than just a vehicle - it becomes an extension of who you are.
Steering Wheel Covers: More than Just Comfort
A stylish steering wheel cover can dramatically change the look and feel of your car. With a wide range of styles, materials, and designs available, steering wheel covers provide a fantastic opportunity for personalisation. Whether you prefer a soft and luxurious leather cover for a comfortable grip or a bright, colourful design to add some flair, the right steering wheel cover can significantly enhance your driving experience.
Adding Convenience with an Armrest Fridge
In the realm of car personalisation, sometimes it's the most unconventional additions that make the most significant impact. An armrest fridge is one such innovative idea. Perfect for those long drives or hot summer days, an armrest fridge keeps your beverages cool and within reach. This addition not only brings a touch of luxury and convenience to your car but also makes your vehicle stand out from the crowd.
Personalising with Stylish Seatbelt Covers
While seatbelt covers might seem like a minor detail, they can be a great way to add a dash of style to your vehicle. Whether it's a plush faux fur cover for extra comfort or a vibrantly coloured one to match your car's aesthetic, the choices are vast. Remember, it's the attention to these small details that can elevate your car from ordinary to extraordinary.
New Driving Pedals: A Step Up in Style and Performance
Pedals might seem purely functional, but upgrading them can enhance both your car's style and performance. Metallic sport pedals can give your car's interior a sporty look, while ergonomic designs offer a smoother driving experience. With a variety of styles and materials to choose from, new driving pedals can make your car feel brand new.
Creating Ambiance with LED Floor Lights
Adding LED floor lights to your car can create an atmosphere like no other. From a cool, calming blue to a vibrant, energetic red, these lights can transform your car's interior into an entirely different world. It's a simple addition that brings a futuristic touch to your vehicle and makes every drive a unique experience.
Amping Up Your Car with an Upgraded Sound System
There's nothing like a high-quality sound system to bring your car to life. Whether it's the deep bass of your favourite song or the sharp clarity of a podcast, an upgraded sound system turns every drive into a personal concert. Not only does this enhance your driving experience, but it also increases your vehicle's value, making it a worthwhile investment.
Adding a Personal Touch with a Gearstick Topper
A gearstick topper might seem like a minor detail, but it's these little touches that truly personalise your car. Whether you opt for a luxurious leather topper or a fun, novelty design, a gearstick topper can add personality to your vehicle. The possibilities are endless, allowing you to express your individuality in every aspect of your car's design.
Final Thoughts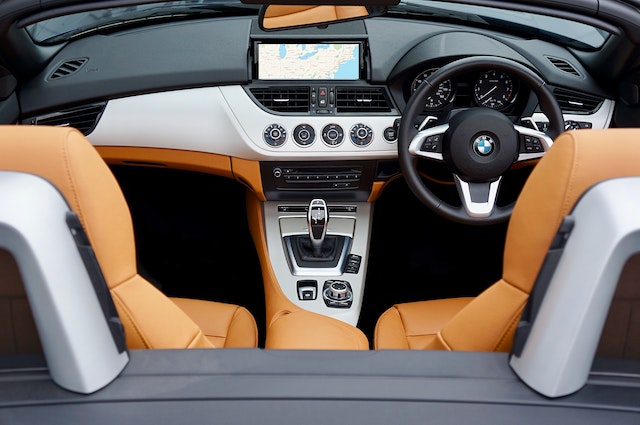 In the vast ocean of uniform vehicles, a personalised car emerges as an individual beacon of style and creativity. It's more than just the aesthetic; it's about showcasing your unique personality in every drive. With personalised seat covers or the exclusivity of private plates, every aspect of personalisation contributes to a driving experience that's distinctly you. It's a testament to your taste, a celebration of your uniqueness amid the ordinary.
The beauty of car personalisation lies in its infinite possibilities. Every choice you make, from the vibrant LED floor lights to an upgraded sound system, becomes a statement of your character, ensuring your ride remains an exhilarating reflection of you. And the excitement doesn't end here; the world of car personalisation offers endless room for innovation, letting your vehicle evolve with your style. It's not a static process; it's a dynamic journey of self-expression.
So, don't wait. Step into the world of car personalisation and let your car become the canvas for your creativity. Strike the perfect balance between functionality and aesthetics, ensuring your changes enhance not only the visual appeal but also the comfort of your drive. Add that luxurious armrest fridge, invest in those stylish new driving pedals, and let the world admire your unique style on the road. After all, the true charm of driving isn't just about reaching your destination; it's about how you express yourself along the way. So, buckle up and get ready to drive in style, your style.