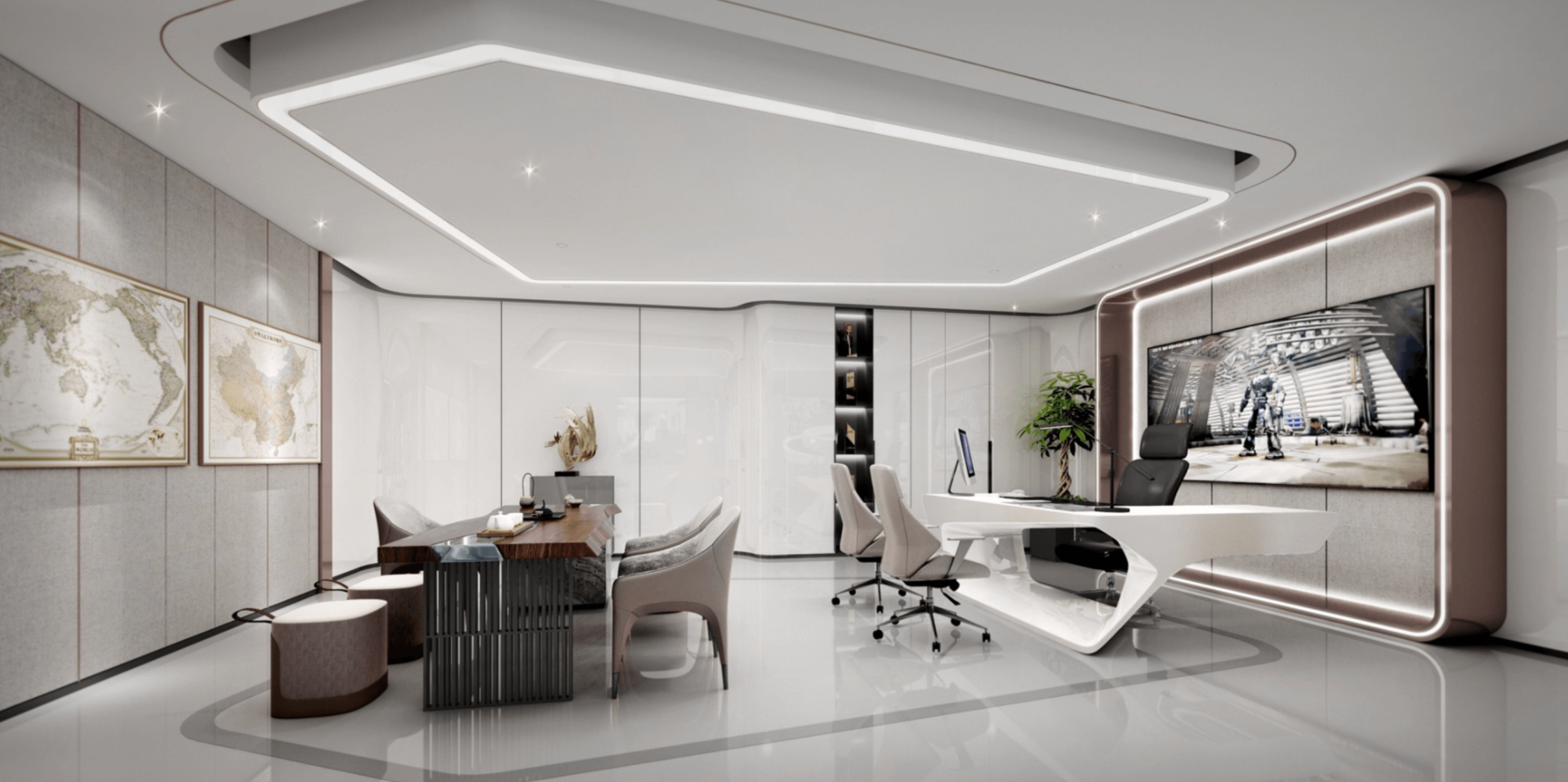 Sleek smart speakers, built-in touchscreen interfaces, and smart devices – technology and décor are intertwined.
Technological innovation has transformed interior décor – it doesn't take up space, it is interactive, and if executed properly, it will enhance your aesthetic. It's time to start thinking about technology in your home differently. In the spaces of tomorrow, it will be an immersive part of the environment rather than something simply sitting on a shelf.
Ergonomic furniture has already changed the workplace, but technology can take that further with cable management and charging ports to reduce clutter and improve the environment. A large interactive display can make creative brainstorming sessions and collaboration a breeze for teams of any size.
Virtual Reality (VR) is disrupting the market by allowing homeowners to experiment with different design ideas. So, technology has more influence on interior design than most people realize, and in many different ways. Let's explore the following:
Using VR to visualize your interior design scheme.

How technology and art combine for unique designs.

How you can use art as a focal point in your interior designs.

Smart tech in the workplace.
Virtual Reality Interior Visualization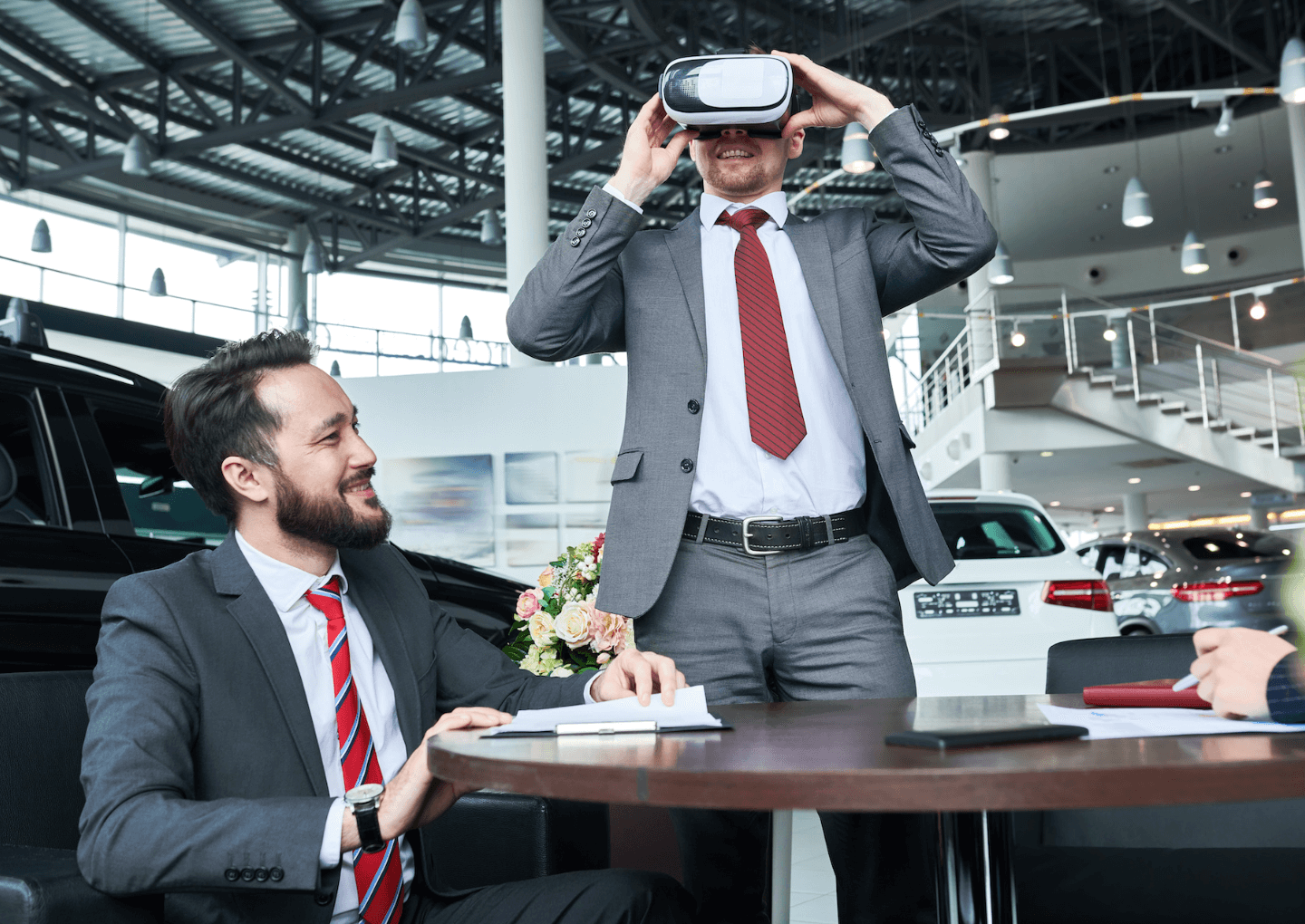 VR tools are revolutionizing how interior designers interact with clients, giving them an immersive tool to fully imagine a potential design before making the final decision. VR allows digital walkthroughs, allowing clients to make tweaks and changes after they experience a realistic representation of spatial flow, ambiance, and proportions. It highlights furniture placement, lighting effects, and color schemes. It's also a helpful way to improve communication between all parties because, with a tangible virtual space to explore, ideas are easy to translate.
VR can also accelerate the process because modifications can be made to the digital design before time and resources are put into the physical design.
Artful Tech Integration
Art and technology have merged to deliver digital sculptures and interactive installations. Digital sculptures run the gamut from holographic-based forms to 3D sculptures. Both art forms challenge the traditional idea of art. An interactive installation generally encourages viewers to respond with movements or gestures. Interactive art isn't new, but using cutting-edge technology to trigger the response certainly is.
Integrating art and technology is creating new perspectives on art and creativity, giving artists new tools to explore and stimulate curiosity. It's a sure way to spark conversation about art and how technology impacts innovation and creativity.
Art That Elevates Interior Aesthetics
Art has always had a place in interior design, but beautiful art pieces can be more than a complementary addition. A carefully selected piece or two can serve as a room's focal point and pull the design elements together to create the perfect balance.
You can anchor the room's aesthetic with the right art and strategically locate pieces influencing design choices and color palettes. Art in any form can alter ambiance, but proportion and style can be used to set the tone.
As a focal point, the right art piece immediately draws the eye, which helps shape the room's flow and contributes to cohesion among the other design elements.
Tech-enabled Office Spaces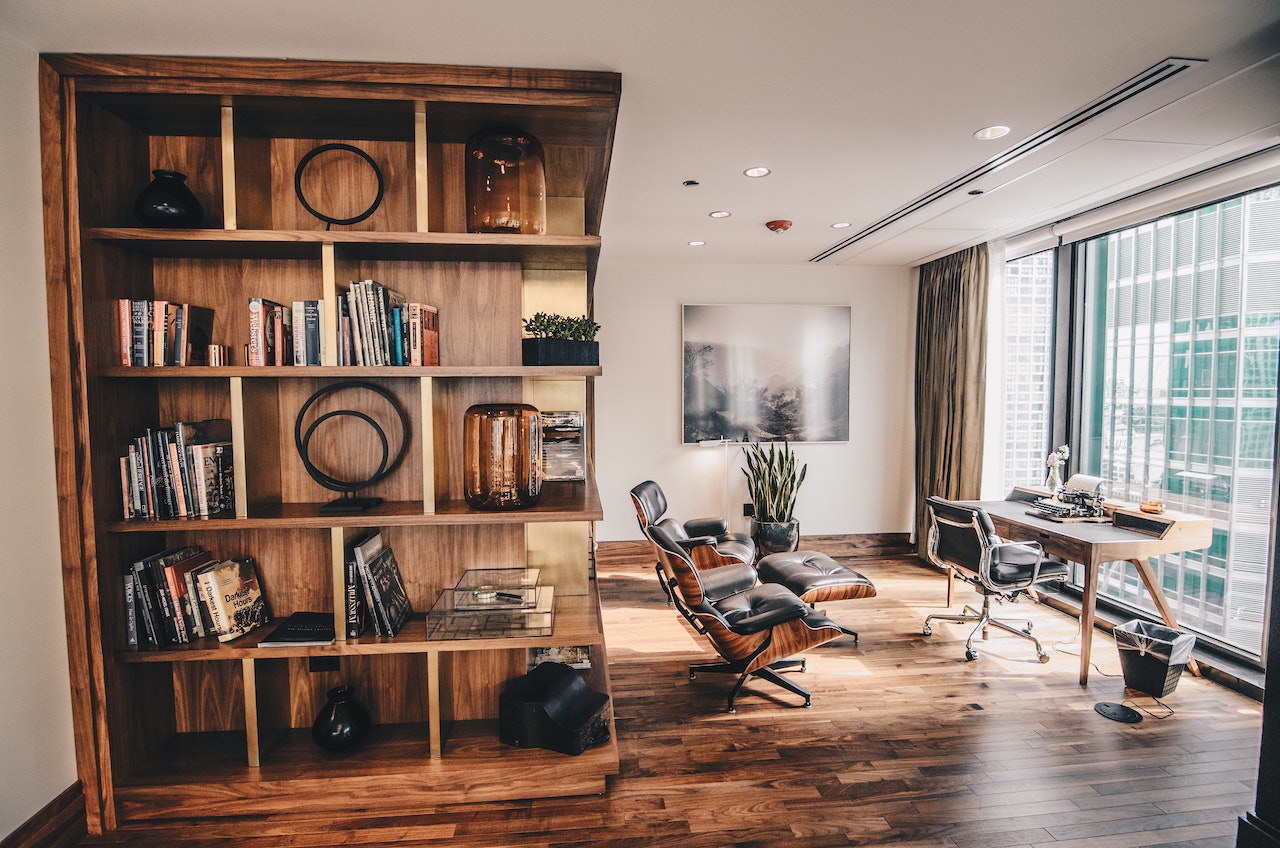 A modern workplace requires smart technology, and the introduction of smart tech has revolutionized office design. Video conferencing and digital whiteboards encourage global collaboration, while other solutions improve productivity.
Modular furniture and flexible workstations allow employees to adapt their environment to maximize efficiency for any given task. Internet of Things (IoT) connected management systems reduce energy consumption and costs by regulating lighting and power based on natural light levels and occupancy rates.
Smart office technology also facilitates data collection with insights driving design choices to refine layouts for maximum efficiency.
Biophilic Design and Tech
Biophilic design and technology have combined to bring the outside in, with smart planters and natural lighting systems to mimic the outdoors.
Smart planters come equipped with sensors and irrigation systems to maintain the greenery, so you don't have to. They naturally monitor and adjust watering levels while everyone enjoys the soothing ambiance. A natural lighting system can replicate the sunlight's changing pattern to promote a healthy circadian rhythm.
The benefits of biophilic designs include stress reduction, productivity increase, and better air quality.
The potential for technology to enhance office and residential interior space is endless. Technology can shape any environment to blend aesthetics and functionality seamlessly. With integrated systems and smart devices, homes can enjoy unparalleled convenience, and offices can embrace productivity.
VR aids design visualization, and IoT energy management systems optimize comfort and sustainability. It's a marriage of innovation that benefits designs and aesthetics and the people in the buildings. The future is coming and integrating technology into our living and work spaces will become more commonplace.