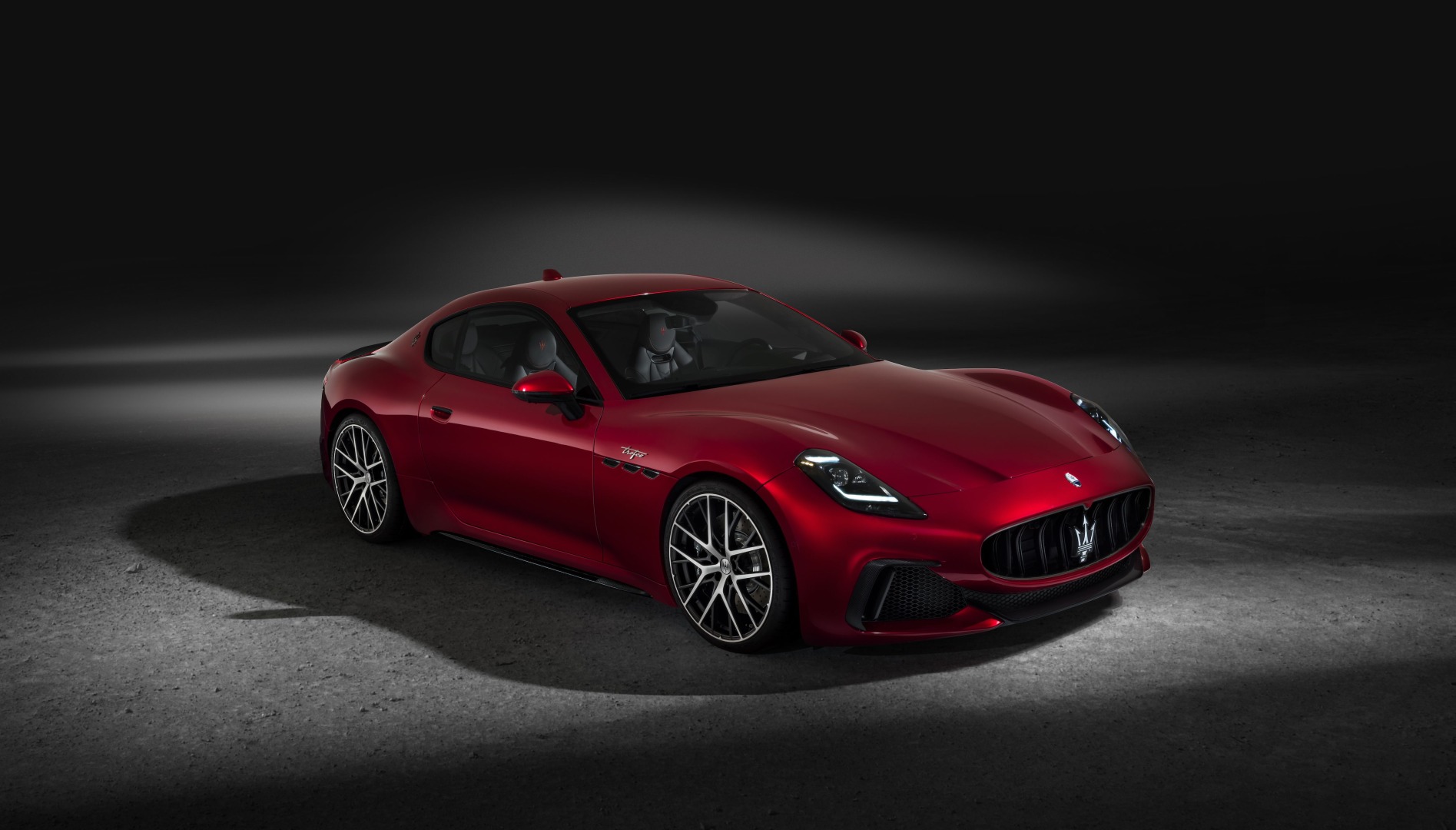 The Gran Turismo game series, often referred to as "GT," has left an indelible mark on the world of racing simulations since its inception in 1997.
Developed by Polyphony Digital and originally exclusive to the PlayStation console, this iconic franchise has consistently pushed the boundaries of realism, setting the gold standard for driving enthusiasts and gamers alike.
Following its successful global debut at the box office on August 25, 2023, grossing over $93.5 million, Google searches for 'Gran Turismo game' witnessed a remarkable surge of 251%. Simultaneously, searches for 'Gran Turismo' experienced a substantial 331% increase during the same period.
This surge in interest was unveiled through a recent study that delved into Google Trends data spanning the past three months. The findings indicate a significant spike in searches for 'Gran Turismo game' following the worldwide release of the Gran Turismo (2023) film, which mirrors the beloved video game series.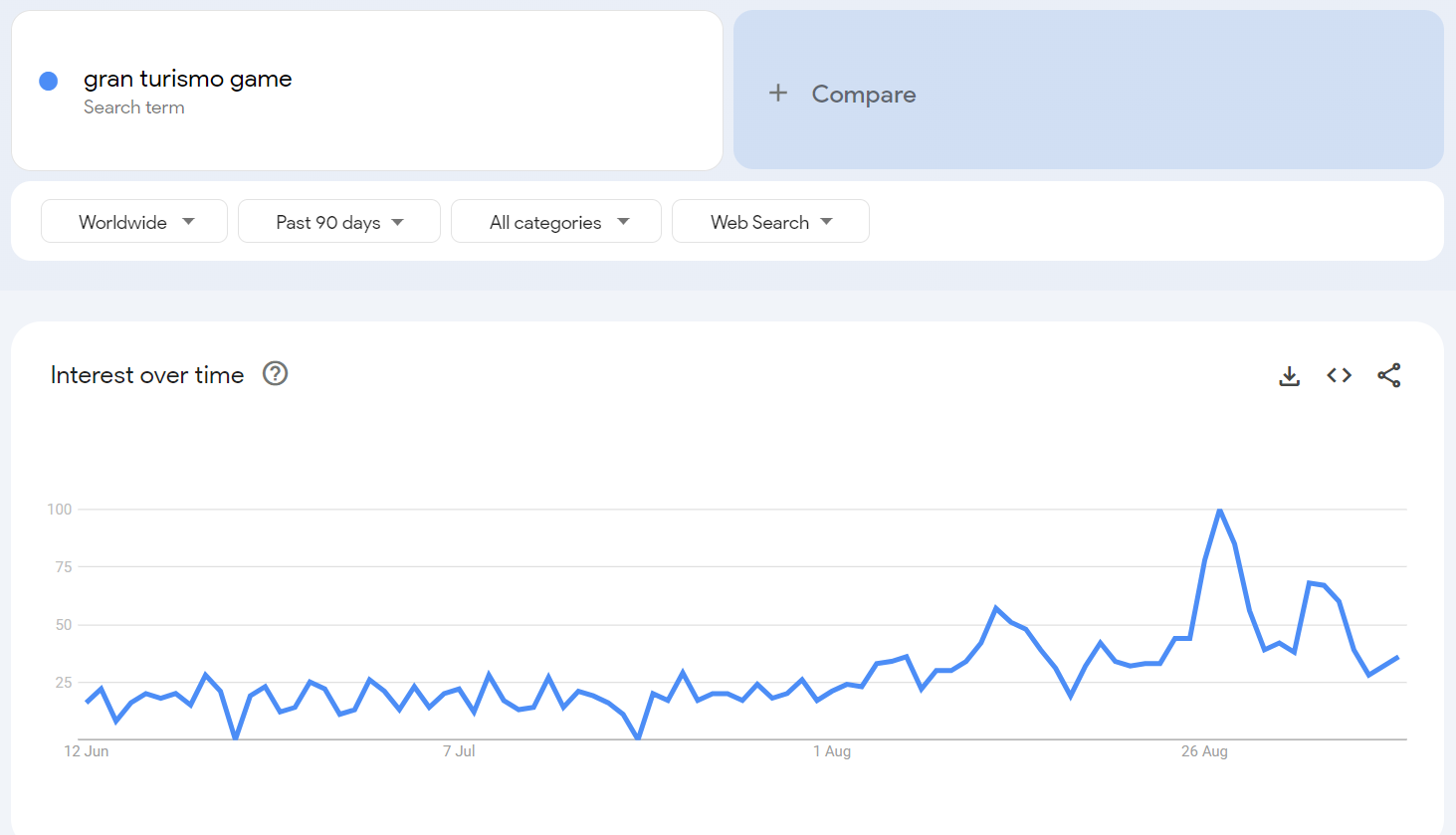 The data from Google Trends underscores that global searches for 'Gran Turismo game' escalated by 251% compared to the period preceding the film's release. The peak in interest occurred during the initial weekend following the movie's launch on August 25th, and it has since maintained a consistently heightened level of search activity.
Concurrently, searches for 'Gran Turismo' surged by 331% over the same three-month duration. This phenomenon could be attributed to the fascination generated by both the film adaptation and the original game series.
The 2023 film is a biographical account of Jann Mardenborough, who transitioned into a professional British racing driver after discovering his talent for playing the Gran Turismo video games. The movie has garnered favorable reviews, boasting a 7.4/10 rating on IMDb, and has achieved substantial box office success, amassing over $93.5 million worldwide, as reported by Box Office Mojo.
The Gran Turismo series of racing simulation games, initially developed by Polyphony Digital in 1997 exclusively for the PlayStation console, has held an esteemed position in the gaming world. Notably, Gran Turismo 7, the latest installment in the franchise, was released in March of the preceding year and marked the series' first foray into multi-platform availability.