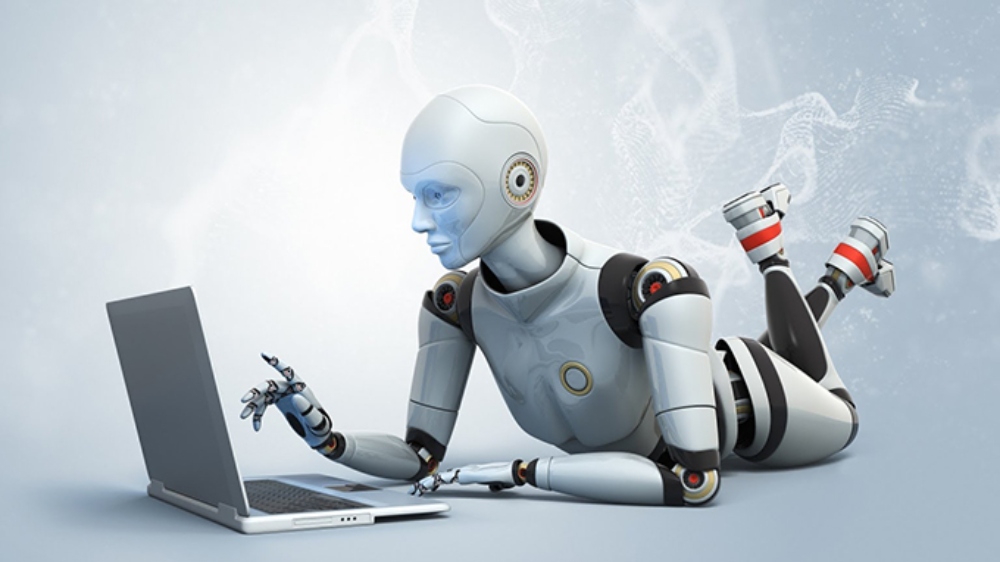 The emergence of digital writing and the use of AI, particularly GPT, are changing the way writers approach their craft.
AI can assist writers in research, organization, iteration, creativity, efficiency, and flexibility, leading to higher quality content produced more efficiently. While some may argue that using AI is cheating, it is simply a tool that can enhance a writer's output, rather than replace their originality or creativity. The potential for digital writing and AI to transform the writing process is immense, allowing writers to push the boundaries of written expression and change the world.
In the vast expanse of modern digital technology, a new trend is emerging that revolutionizes the way we write: the digital writer. As LLMs models offers us platforms like the GPT, writers are leveraging artificial intelligence to elevate their craft, harnessing technology's capabilities to enhance creativity, organize ideas, expedite research, iterate drafts, and optimize their writing process. The implications are both important and transformative. Let's break it down.
Research: The first hurdle in any writing project is usually research. The digital writer, aided by AI like GPT, transcends this challenge by using these tools as an efficient, tireless research assistant. GPT can process and synthesize vast amounts of data in a short time, presenting the writer with a comprehensive overview of their topic. This capability allows the writer to dive deep into their subject matter, with AI handling the heavy lifting of data processing and fact-checking.
Organization: A well-structured piece of writing is a pleasure to read, and GPT offers tools to aid in this crucial aspect. AI can help in organizing thoughts, ideas, and even entire drafts. By utilizing AI's capability to analyze and categorize data, writers can create better outlines, arrange their thoughts more coherently, and ensure their writing maintains a logical flow. This level of organization helps the writer present their ideas more effectively and makes the content more engaging for the reader.
Iteration: Drafting and revising is an integral part of the writing process. Here, the digital writer finds an invaluable ally in AI. GPT can provide instant feedback, suggest improvements, and help writers iterate their drafts quickly and efficiently. This rapid feedback loop accelerates the writing process, saving time and energy for the writer. It also helps writers to hone their skills, as they receive real-time insights about their writing style, choice of words, and syntax.
Creativity: Far from stifling creativity, AI can actually stimulate it. GPT can serve as a brainstorming partner, generating new ideas, suggesting different angles, and even crafting complete sentences or paragraphs. By presenting unexpected connections or novel perspectives, AI can inspire writers to explore new creative paths. This fusion of human intuition and machine-generated creativity results in a unique synergy, producing content that is both innovative and engaging.
Efficiency: Ultimately, the digital writer uses AI to streamline the writing process. By automating repetitive tasks and providing instant feedback, AI allows writers to focus on the core of their craft: creating compelling narratives and insightful content. It's a fusion of human cognition and machine efficiency, a partnership that enhances the strengths of each.
Flexibility: Unlike traditional writing processes that may require specific conditions or even a hot cup of coffee, GPT is always ready and available, working around your schedule, your pace, and your writing style. It doesn't matter if you're drafting a blog post at the crack of dawn or brainstorming ideas for a novel at midnight; GPT is there to assist you. This flexibility extends beyond just time. Whether you're working on a historical research paper, a sci-fi novel, or a business proposal, GPT can adapt to your needs, providing relevant suggestions and inputs. By offering this round-the-clock support and adaptability, GPT helps optimize a writer's potential, ensuring that inspiration can strike and be harnessed effectively at any moment. This constant readiness of AI tools like GPT truly empowers the digital writer, fostering a writing environment where creativity is never hindered by logistical constraints.
Cheating: Yes, cheating. Some may argue that leveraging GPT for writing amounts to cheating, as it seems to diminish the role of human effort in the creative process. However, this perspective overlooks the fact that writers have long been using various tools to enhance their work. For example, spell checkers and grammar checkers are now standard features in most word processing software, and they are widely accepted as essential writing aids. Similarly, GPT serves as a valuable tool, one that can be harnessed to improve a writer's output, rather than replace their originality or creativity. In this context, GPT is akin to a writing partner or an advanced reference tool that streamlines the process and helps writers overcome obstacles, such as writer's block or time constraints. As with any tool, it's up to the individual writer to use GPT responsibly, ensuring that it supplements their skills and creativity, rather than undermining their authenticity or craft.
The end. (Actually, it's just the beginning!)
The digital writer represents a new era in the writing process, where human creativity and technological prowess harmoniously intertwine. This partnership promises a future where writers can produce higher quality content more efficiently, pushing the boundaries of what's possible in the realm of written expression. As we continue to develop and refine these tools, the possibilities for the digital writer are truly limitless. It's time to put "pixel to paper" and change the world!