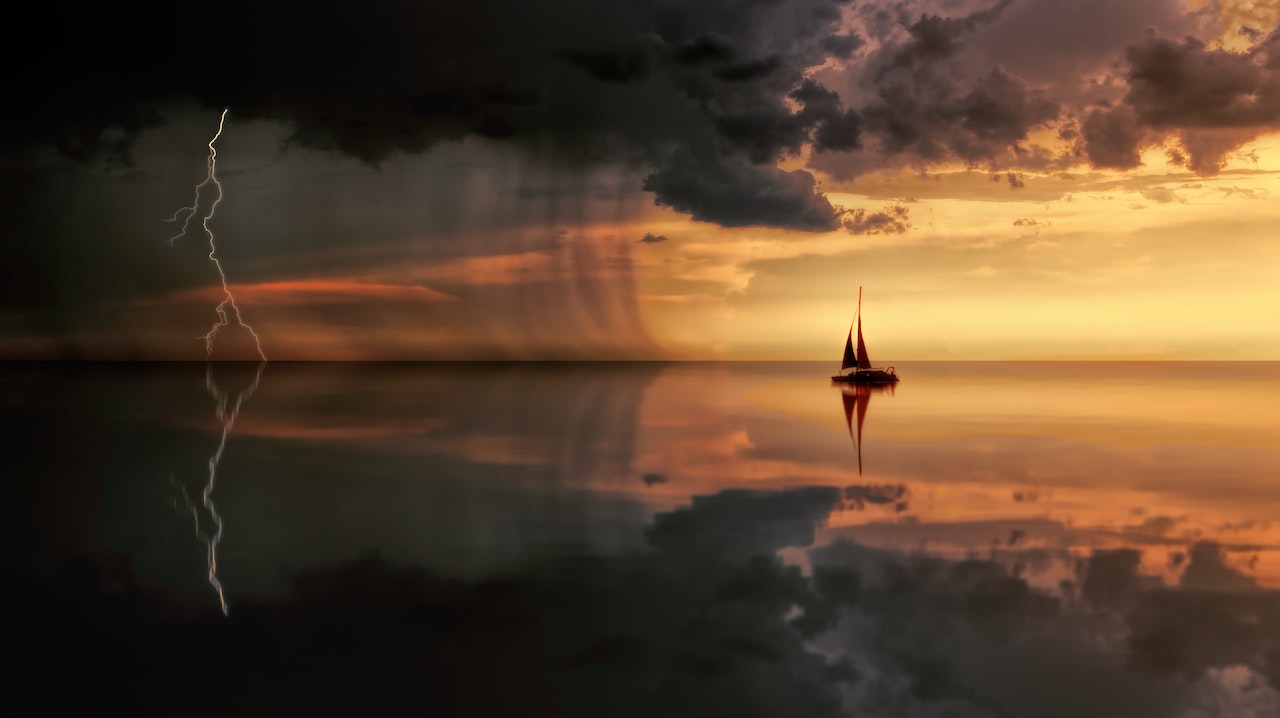 I liked him immediately when I first met him. I can't explain why.
There was just something very peaceful, honest, and humble in his demeanor. He was covered with paint and drywall dust that matched his grey hair. Dressed in work clothes, it was obvious that he was a laborer, probably in construction. He told me that he had retired from Allison or Cummings Engine—I can't recall which, or maybe it was Chrysler. He had a cut on his hand that needed sutures. We carried on with small talk as I anesthetized his hand and cleaned his wound. I slowly placed the sutures so as to have more time to talk with him. There was something about him. He calmed my spirit. He told me that he did home repair, drywall, and painting to help pay the bills and so he could buy nice things for his grandchildren. It just so happened I needed my garage painted and some drywall repair. He gave me his card and we set a time for him to come out and bid on the project. The quote was ridiculously fair; my wife liked him and he was hired on the spot. Since we were leaving on vacation, we gave him a key to the garage, completely trusting that this man whom we hardly knew would take good care of our home.
When we returned, the garage was nicer than my house; I wanted to move the couch and TV out there but my wife drew the line there. After that, we told him not to take any jobs for the near future since he was going to be working at our home for a while. He painted the kids' rooms, the hallways, and the wood trim. He was slow and meticulous, a rare breed of handyman who took excessive pride in his work, paid attention to detail, sharpened all edges, and straightened all lines. We shared sodas on the back porch. He would talk with reverence about his wife, his children, and especially his daughter who was due to have twins. He smiled so broadly when he spoke about his family and the pending birth of his grandchildren that it moved air. He seemed able to fix anything from a door hinge to simple electrical wiring to a broken window. I imagine that as a father he could have fixed broken hearts, hurt feelings, and injured pride with the same degree of skill. He got a kick out of my young sons, and they seemed to take to him. My oldest son Max would sit with him and tell in detail just how he wanted his room painted. He liked Mr. Brown, who even let him help out a bit. He soon became a fixture around the house, and if he had only eaten a bagel that morning, he might be alive today.
All of us walk through life with 'what if' stories. And I know I've been harping on this theme, but it's essential to my search for answers. So, what if we had been there five minutes early, or two minutes late? What if I had been driving with him, or had been eating lunch with her that day? What if I had been sitting there, or walking the same way back to the office? What if?
I think 'what if' stories are not so much near misses: they are celestial slaps upside the head from God. They are the Friday-at-noon civil defense alarms of life that jolt us back to reality. For others, unfortunately, they are tragedies that leave us asking why them, not me; why him, not her? I don't believe in fate per se. I think there are just so many of us moving around so quickly that it is inevitable that on occasion we collide with each other, with nature, or just with ourselves at times. God gives us the rule book: a mind, heart, and soul; the rest is up to us.
'What if' questions are the source of so much despair in the ER, and the cause of so much grief in our daily lives, that we should wear a Pavlovian shock collar to jolt us every time those two words pop in our heads. What if I had only insisted he come to the ER for his chest pain, what if I stuck to my guns and took away the keys—what if, what if, and what if?
When I was in fourth grade in 1974 my family and I were driving back from Chicago on I-65 in northern Indiana just outside of Monticello. Dad and Mom were in the front seat. My grandma sat in the middle seat, while my sisters played with their Barbie dolls in the back seat. I lay in the back of our white Ford ranch wagon, tucked in amongst the luggage. It was raining very hard, and for a while, thick greasy rain coated the windshield, and then it suddenly stopped. The sky was dark with an undulating deep green canopy of clouds, and the air was very still. I stared out the window, noticing how one patch of sky a few hundred yards off to the side of the car was churning about. It was so odd and beautiful at the same time, just one patch on still sky. The next moment, a monster in the form of a giant tornado dropped from the sky perhaps 300 yards from the side of our car. I screamed and pointed at our soon-to-be executioner; my family erupted in panic and the car shook from the deafening roar. We were the last car to make it past Monticello on I-65. The tornado devastated the town, and if I recall correctly, numerous people were killed. "What if we had left the hotel thirty seconds later?" I ask myself each time I recall this episode. The answer: we might just have well been hit by a truck at the toll road. We ruminate and we ponder on these near misses ad nauseam, and the reality is we will never really know, or should know.
Part of me believes that Mr. Brown died because he didn't eat a bagel. He was not quite finished with the paint job in my son's room; there was a bit of trim molding to touch up, but he had to get to Missouri or Illinois or somewhere to do some painting for a relative; who, in turn, was going to repair his personal home computer. He thus had all of his paint supplies, mineral spirits, and turpentine in the back of the van. He asked cautiously if he could get paid, even though he had only a small amount of work left to do.
"Of course," I said, having no doubt he would finish the job at a later date, no doubt whatsoever. I paid him about $500; he stopped at my bank, cashed the check, and hopped onto I-70 heading toward Illinois. He slowed down for a traffic jam on the interstate and was promptly hit from behind by a huge semi- truck that had failed to notice the slowed-down traffic. The van exploded and Mr. Brown died instantly: He was burned beyond recognition.
What if Mr. Brown had eaten the bagel or accepted the cup of coffee that I had offered him that morning? The truck most certainly would have been in front of him, and perhaps then this accident would not have happened. Or, perhaps the truck would have run into a family of six coming back from Chicago, killing them instantly, including two little girls playing with Barbies in the back seat. I have no doubt that Mr. Brown would not have wanted to change places with that family; he certainly would have preferred that God take him instead.
Though we hardly knew him, Sheryl and I went to his funeral, where we met his family. We learned he was a decorated Vietnam veteran and a good, honest churchgoing man, who loved his family dearly. My oldest son Max wrote Mr. Brown a note telling him how much he liked his new room. If you visit our house, you will notice a small amount of wood trim that has not yet been painted. The lines are simple and straight. It is an honest piece of wood, a noon alarm, a reminder of how thankful I am to be on this earth, and also how thankful I am to have known this gentle man even for a short time.
But I have figured out the answer to some 'what if' questions, though. What if we never learned from our near misses, our noontime civil defense alarms? What if we failed to appreciate a gentle moment, the smile of a child, or the feeling of fresh air upon our faces? What if we failed to tell our friends and family how much we love them? Well, that would be a real tragedy.
Dr. Louis M. Profeta is an emergency physician practicing in Indianapolis and a member of the Indianapolis Forensic Services Board. He is a national award-winning writer, public speaker and one of LinkedIn's Top Voices and the author of the critically acclaimed book, The Patient in Room Nine Says He's God. Feedback at louermd@att.net is welcomed. For other publications and for speaking dates, go to louisprofeta.com. For college speaking inquiries, contact bookings@greekuniversity.org.