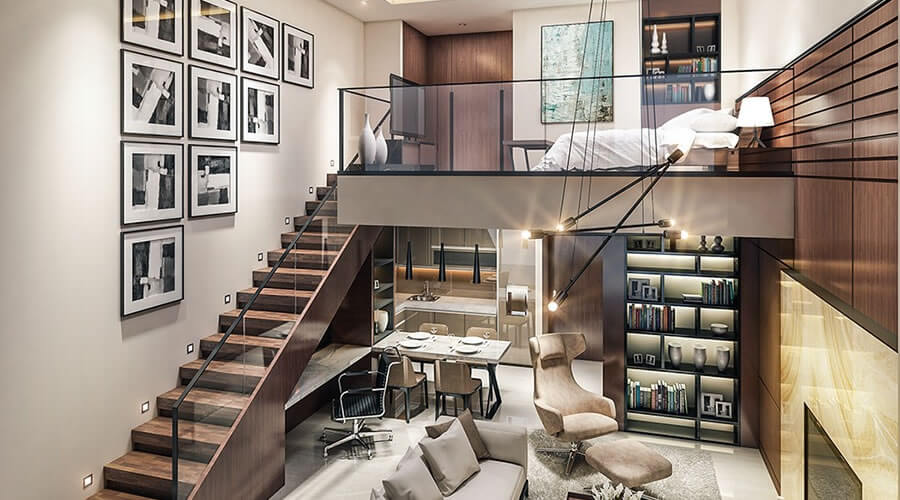 A mezzanine is traditionally a floor between floors; in fact, the name comes from Mezza in Italian, which means half or middle.
They can increase external access to parts of buildings or improve areas inside.
Although they are most often found in industrial and commercial buildings, they are also seen and more commonly installed in residential buildings with high ceilings.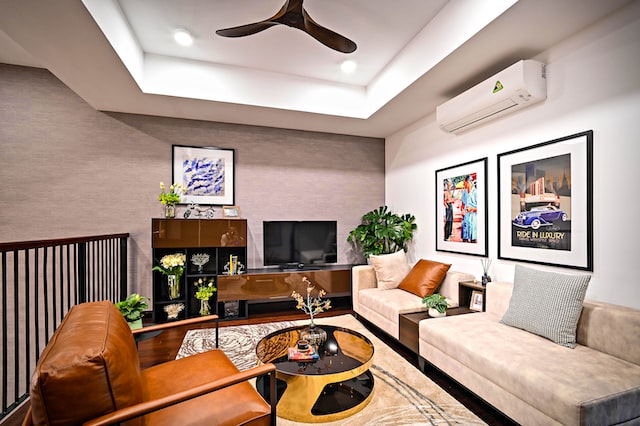 Extending the Living Space
Warehouses and large homes with a lot of space will benefit from creating more floors. One of the most beneficial and easiest ways to incorporate those into space is just a steel mezzanine.
When it comes to commercial and residential buildings, a mezzanine adds extra space, which also means added value! Depending on the chosen style, it can serve as an office space, entertainment area, extra access to parts of the building, or even observation space.
A mezzanine added to the outside of a property can serve as a dining area - which is even better in locations with a lot of warm weather.
The mezzanine can extend a living or work environment without the costs attached.
Retail
When it comes to store space, the more you have, the most expensive it will be. It can be challenging to create an atmosphere and space that people can move around in with ease if you need to opt for a smaller store in the first place.
The rental price of a shop will come down to the initial floor space, but having a free-standing mezzanine fit could make a smaller shop feel more significant - and still be within your budget.
The mezzanine doesn't need to be part of the space where customers will walk; they can add some height which is ideal for showcasing more products. Or for those stores that don't have much in the way of office space, this area can serve as one.
Meaning when you need to get some admin done but be available to customers or keep an eye on the store, it is possible to do.
Storage
You might have your sights set on a warehouse or industrial building that is in a great location and ideal for all your needs. The building is well within budget and offers everything you need…apart from storage.
Depending on your needs, you can have a mezzanine fitted to increase the storage space. Since mezzanines are built for durability, a steel mezzanine is a great option.
By having a mezzanine fitted, you don't need to dedicate any of the lower floor space to storing materials or products, and you get the full value of the building.
When you are only in need of a small amount of storage space, it is possible to have a portable mezzanine fitted that can be moved and used in any way that your business needs.
Extended Work Area
Depending on your company's production needs, you might want to use a mezzanine as additional space for your workers. It might be used for safe tool storage or for a specific part of the process to take place.
Most often, this platform could have multiple uses as the business develops, and it can be beneficial to have something freestanding that can be moved or something that is designed to be portable. This offers a lot of flexibility but can also mean that there is a reduction of possible hazards if some of the more volatile or complex procedures are done in a separate area.
Library or Office
Creating extra space in the home can often come at a high cost and a lot of intensive work. Extensions to properties usually need planning permission and a lot of other additional factors that mezzanines don't.
With an increase in the number of people who are currently running businesses or working from home, a mezzanine offers extra space. Since it would be designed for a single purpose, you won't need to spend time clearing it out - it will be installed and ready for you to add in your office furniture and more.
A home office can be a big value boost when it comes to your home. Although mezzanines are often used for office spaces, a popular use for them in the home is a library. They are incredibly durable and sturdy, so they are designed to support the weight of whatever you need them to hold.
Terrace
Not everything a mezzanine creates needs to be business related. If you don't have much garden space, but love nothing more than to grow plants and spend time outside, then a mezzanine can offer you that extra bit of space that makes all the difference.
A mezzanine terrace will be strong enough to hold all of the pots and plants you want to add to it, and make your garden much larger, only vertically rather than horizontally.
If you plan on selling your home, this could be a unique feature, so you can get a much higher sale price.
New Floor
Studio apartments are great for many people who prefer a minimalist, no-fuss space - but often loft spaces and studios come with high ceilings, and that is where a mezzanine can significantly impact the available space.
With the right mezzanine, the studio space can be transformed into a two-floor apartment but keep an open-plan feel, which is why many people like a studio. The mezzanine space can be used for additional sleeping space, entertaining, as a workspace, a creative space, and so much more.
A mezzanine can be one of the best things you can have fitted in commercial, industrial, or even residential properties, as they add extra space without the huge cost that can come with more traditional extension methods.

Before you make any changes to the interior of your home, it is always a good idea to look at what the pros suggest. There are often considerations that you may not have when you are wrapped up in planning what to do with all your new space: Leveraging AI To Optimize Interior Design And Decor For Homes.