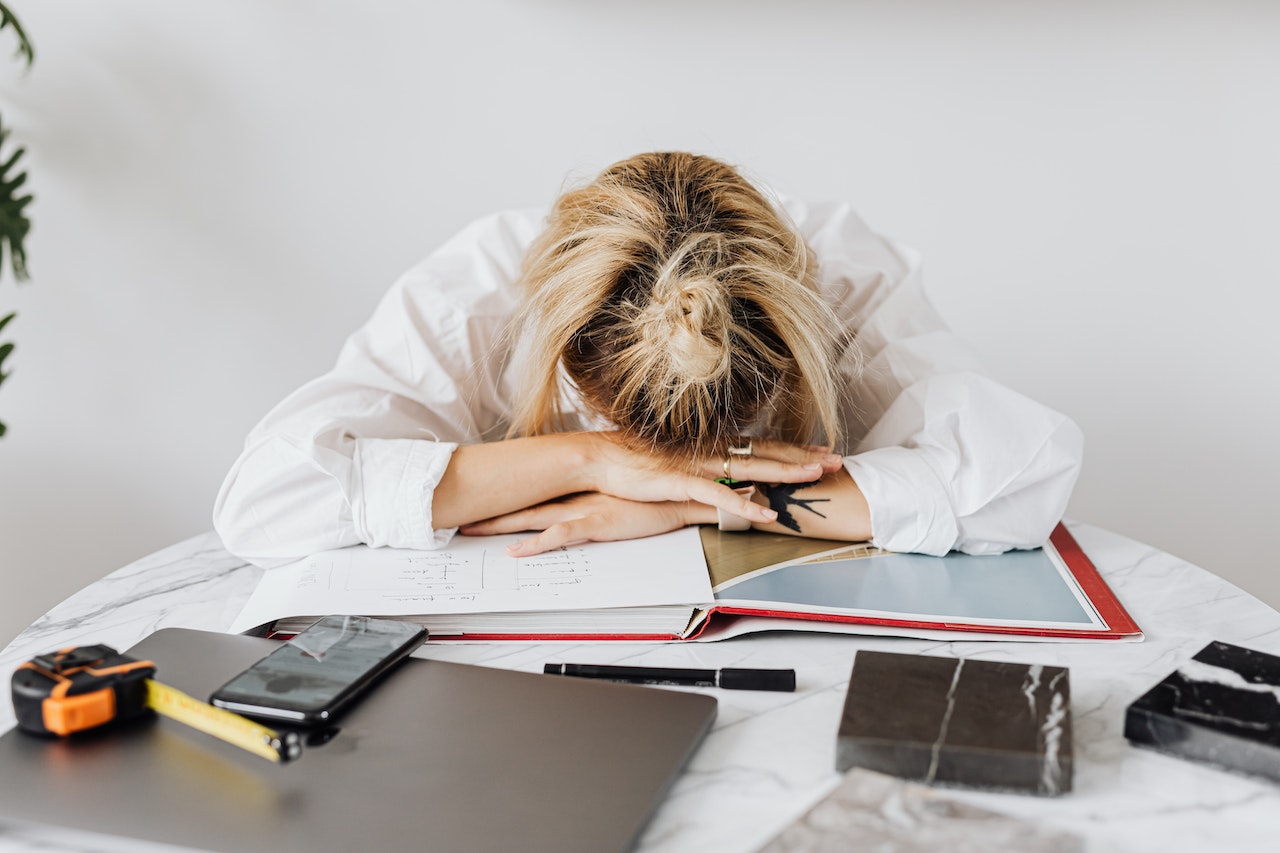 As I travel around the country speaking to organizations, I am struck by the number of people in my audiences who seem perpetually overwhelmed.
The irony is that though these people could take breaks throughout their days and weeks, they don't. The biggest obstacle to winning back your time is the unwillingness to allow yourself a break.
The Pregnant Pause
I spoke to one group of executives and their spouses, and learned from many spouses that their executive husbands or wives simply do not allow themselves to take a break. Paradoxically, every shred of wisdom on the subject I have encountered indicates that executives will be more effective if they pause for an extra minute a couple of times each day. This can be done every morning and afternoon – when returning from the water cooler or rest room, before leaving for lunch, when returning from lunch, and so forth.

Seven hours and fifty minutes of work, plus ten one-minute intervals of rest or reflection in a work day, will make you more productive than eight solid hours of work. To proceed full-speed through the day, without allowing yourself critical minutes to clear your mind, all but guarantees that you will be less effective than those who do.

Most people already perceive this, but do not grant it to themselves; it is one of the several crucial things you can do to begin catching up with today (or at least this week). Many of the other techniques, like this one, are deceptively simple – but don't let that obscure the powerful results they offer.

To Stay Competitive
The Motorola Corporation discovered the hard way that a little instruction here and there didn't educate their employees the way they had hoped, and certainly didn't stick with their employees. Motorola developed its own university with a staff of more than 300 instructors and a multi-million dollar annual budget. In addition, they have developed in-house programs and long-term alliances with local colleges.

Why do they have such elaborate procedures? To help the organization stay competitive. Similarly, for you to stay competitive, you need to pause periodically throughout the day, everyday. Infrequently applying the measures in this article won't give you a sense of control over your day, afford you greater peace of mind, or enable you to win back your time.

Some of the most productive and energetic people in history learned how to pace themselves effectively by taking a few "time outs" each day. Thomas Edison would rest for a few minutes each day when he felt his energy level dropping.

Inventor Buckminster Fuller often worked in cycles of three or four hours, slept for 30 minutes, and then repeated the process. He found that in the course of a twenty-four hour period, he would get far more done than in the traditional waking and sleeping pattern. With this pattern of rest at shorter intervals, Fuller was able to extend his productive hours.

Most people are least alert, however, between 2 a.m. and 5 a.m. Highest alertness is between 9 a.m. and noon, and from 4 p.m. to 8 p.m. Your alertness will vary depending on hours of consecutive duty, hours of duty in the preceding week, irregular hours, monotony on the job, timing and duration of naps, environmental lighting, sound, aroma, temperature, cumulative sleep deprivation over the past week, and much more. Have you ever taken the time to map your own times of maximum and minimum alertness during your typical workday?

Strategic Pauses Every Day
You'd think that entrepreneurs, since they run their own businesses, manage themselves, and are in charge of their own schedule, would be more inclined to take strategic pauses during the day. Too often, being in charge of your own schedule does not necessarily mean that you take strategic pauses.

Conversely, if you work for others, perhaps a large organization, you might erroneously believe that if you pause for a total of ten strategic minutes throughout a workday it would somehow jeopardize your standing. This misconception is unfounded.

The C.E.O.'s in many top organizations routinely take naps at mid-day to recharge their batteries. They have executive secretaries who shield them from the outside world, take their calls, and arrange their schedules. If you are not the C.E.O. of a large organization, the thought of being able to take a nap in the middle of the workday might seem like nirvana to you. Yet, the ten strategic minutes I have been speaking about provide a similar benefit if you can't take a flat-out nap.