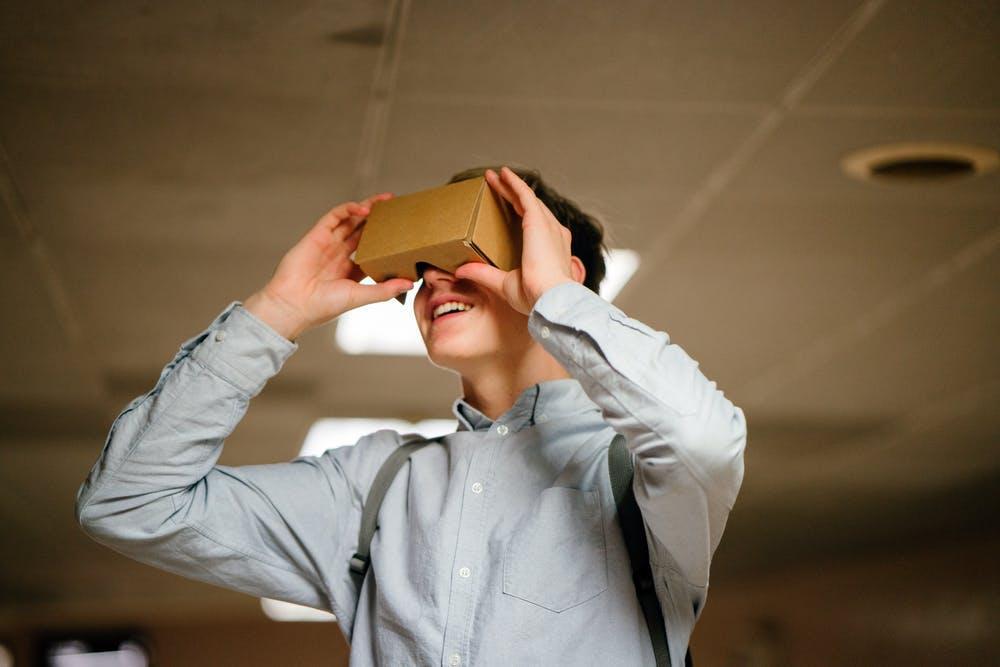 Enterprise mobility is responsible for increasing flexibility in the workplace.
But, organizations face multiple challenges during the implementation of enterprise mobility. Is there a way to solve this crisis?
Enterprise mobility has given unprecedented freedom to employees by allowing them to work from any location at any time. Due to such freedom, employees are able to overcome multiple work limitations that can keep them away from the workplace, which was not possible a decade ago. Employees can work during long travel times, sickness, special occasions like weddings, and festivals. Such work flexibility has led to the emergence of a BYOD (Bring Your Own Device) work culture. Several organizations have adopted the BYOD culture into their workplace after looking at its immense potential.
Although organizations are benefiting from enterprise mobility, multiple challenges exist in its adoption. Challenges such as ineffective security, poor user experience, and rising hardware costs are raising concerns among employees and business leaders. Hence, organizations need to analyze these issues for developing effective solutions.
CRITICAL CHALLENGES FOR ENTERPRISE MOBILITY
Organizations face several issues with enterprise mobility such as security, system integration, app development and user experience.
1. Security
Security is one of the primary concerns of every organization. Delivering user-friendly enterprise mobility applications along with high-end security systems is a necessity. Due to ineffective security protocols, organizations may face multiple security threats such as data breaches, malware intrusion, and ransomware attacks. Sources suggest that 41% of all data breaches are caused by stolen or lost devices. Hence, deploying secure data storage and exchange mechanisms is of utmost importance.
Compliance of security regulations is another major task for every organization. With enterprise mobility, complying with security regulations can get even more complicated. Failing to comply with such regulations will result in hefty fines and expose the organization to several security threats. Hence, business leaders need to be constantly updated with GDPR regulations and develop security protocols that ensure compliance with security regulations.
2. Enterprise System Integration
Every organization requires multiple systems running in sync with each other to automate workflows. For this purpose, several enterprise systems need to be interconnected to share crucial data. Likewise, mobile devices such as smartphones and laptops should seamlessly integrate with complex business systems. Failures in integrating mobile devices with complex enterprise systems can lead to the generation of information silos. Information silos are created when crucial information is available only on a single device and not shared with the organization's network. For instance, an employee who occasionally works from home and fails to share important files after moving to another organization will generate an information silo. Therefore, organizations need advanced applications that interact with multiple complex business systems to streamline data processing and workflows across several parts of the network.
3. App Development
The development of fully functional apps can be a complicated task. Developers have to implement a long process of coding, compiling, testing, reviewing feedback, and squashing out bugs for developing high-end business apps. Also, developers have to create different apps for multiple operating systems like Android and iOS. Business leaders need to be informed about all these technicalities and necessary costs before delegating app development tasks. Developers and business leaders also need to consider the increasing number of mobile apps on every device. An average smartphone user has more than eighty apps on their phone. Such apps have permissions to access users' camera, location, network information, contacts, and messages. A combination of such app permissions can be utilized by cybercriminals to gain unauthorized access to an organization's network. Therefore, business leaders must be mindful of these security loopholes.
4. User Experience
Enterprise mobility systems need to offer end-to-end user experience to drive user adoption. The core task of any enterprise mobility system is allowing employees to perform their work and access their work files from anywhere. To deliver a high-end user experience, business leaders have to decide whether they will repurpose existing apps or create new apps that can integrate with business systems. Also, existing business systems should be updated to be compatible with enterprise mobility apps.
HOW TO OVERCOME ENTERPRISE MOBILITY CHALLENGES
Organizations need to develop a well-thought strategy by collaborating with several professionals like cybersecurity experts and IT professionals to overcome challenges associated with enterprise mobility. In the strategy, organizations must consider the following measures:
1. Employ Advanced Security Protocols
Business leaders have to hire skilled cybersecurity professionals that can collaborate with developers to ensure effective security standards. For starters, organizations must encrypt all their data using a cryptographic hash. Every file's digital signature will be verified by the system to ensure the integrity of the data. In case an intruder gains unauthorized access to a file, then the digital signature of that file will be altered and the system will notify concerned parties about the malicious activity.
Organizations must incorporate an authentication mechanism for restricting access to sensitive data. For this purpose, organizations can implement multi-factor authentication of all users on the network. Also, organizations can deploy blockchain-based cybersecurity solutions such as digital identification systems to streamline the authentication process. For instance, if an employee wants to access confidential data, the digital identification system will verify employee credentials and grant access only if the employee has access privileges for such data. Furthermore, organizations can also adopt an AI-powered authentication mechanism that alters access privileges based on employee's location and network.
2. Implement Cloud-Based System Integration
Any organization that has adopted enterprise mobility requires a cloud mediation layer for implementing seamless data exchange across various business software and apps. A cloud mediation layer enables various apps to interact with a centralized cloud. This software layer allows developers to build apps for multiple platforms such as Android and iOS that can function online as well as offline. Such cloud-based system integration can also reduce network latency by caching and queuing crucial data.
To restrict data access in enterprise system integration, business leaders have to segregate internal and external APIs for mobile apps. Generally, external APIs are accessible to users and internal APIs are accessible to different business apps and systems.
External APIs are also known as 'Experience' APIs as they are crucial for delivering convenient user experience. For instance, an employee can utilize a 'tasks' app that is integrated with the other enterprise apps to track the progress of ongoing tasks and projects. Such external APIs also enable the development of SaaS applications.
Internal or 'System' APIs generally access legacy systems and apps. Such APIs are sensitive and cannot be exposed to end-users.
3. Improve App Development
Business leaders have to decide between hiring an in-house team of developers or outsourcing app development tasks altogether based on their budget. After selecting the approach, developers can build native apps for various platforms. Native apps are more intuitive and feature-rich compared to web apps and hybrid apps.
Another crucial aspect of app development is user interface design. Business leaders should promote the development of clean and consistent UI for enterprise mobility apps. Visually appealing layout, consistent icons, and effortless navigation are essential for creating a user-friendly app. Developers can also offer employee-centric customization to deliver a personalized user experience. Also, app developers can incorporate notifications for messages, reminders, and other important information. Furthermore, developers have to provide frequent over-the-air updates for eliminating bugs and fixing security loopholes. Altogether, an end-to-end enterprise mobility app will help deliver a great user experience.
With the advent of zero-code platforms, business leaders can develop their own sophisticated business apps without any technical knowledge. Zero-code platforms hide technical aspects behind a simple UI with drop-down menus. Such platforms can democratize the development of enterprise mobility apps and deliver a personalized experience for employees.