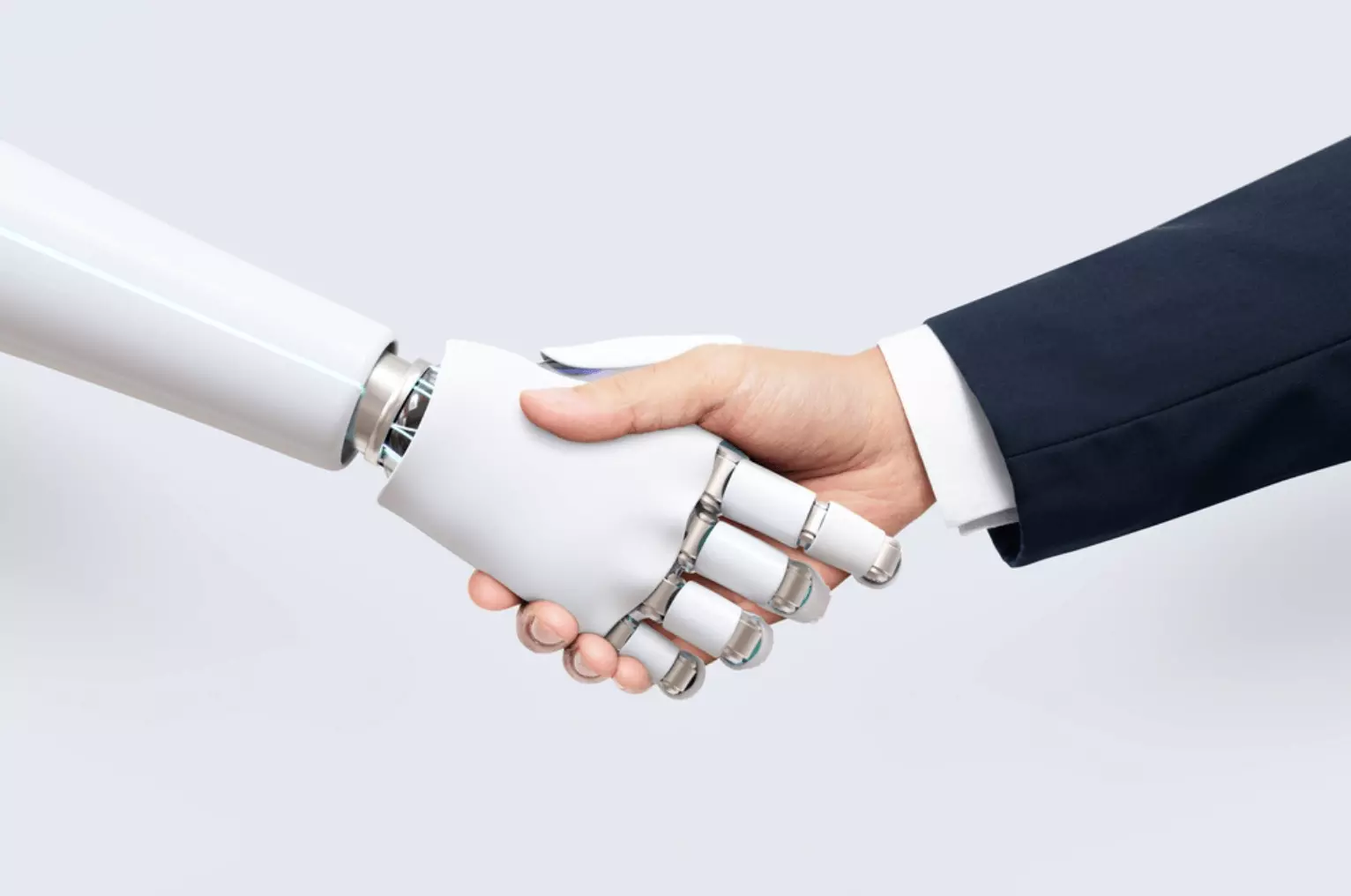 The deployment of AI in retail has completely changed the operations of the retail sector and made the shopping experience convenient and flawless for customers.
Implementing AI and other machine learning devices across all sectors is inevitable in this digital age. AI in retail consistently bridges the gap between customers' expectations and the brand's services. It provides insightful data, which is further leveraged by retailers to make all processes faster, efficient, and customer-centric. AI plays a successful role in understanding customers' requirements deeply. It further makes the services customer-oriented, enhancing customer loyalty and retention and benefitting the retailers. This has led 28% of retailers to deploy AI and other machine learning solutions in their business. Today, AI is practically revolutionizing the retail industry. Let's explore the impact of AI in retail further in detail.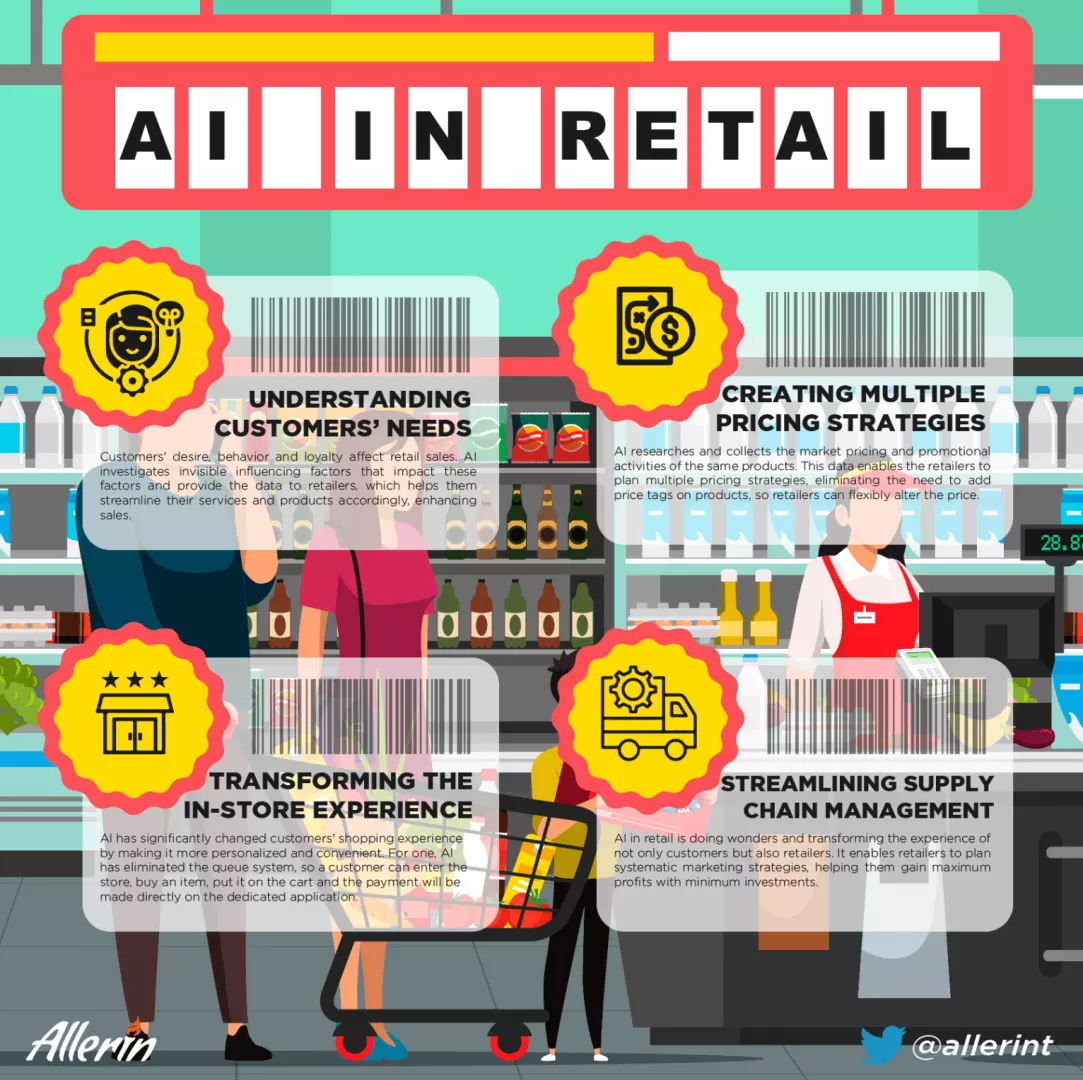 1. Understanding Customers' Needs
Customers' desire, behavior and loyalty affect retail sales. AI investigates invisible influencing factors that impact these factors and provide the data to retailers, which helps them streamline their services and products accordingly, enhancing sales. AI records the shopping pattern and behavior of customers and further uses the same data to recommend suggestions, offers, discounts, coupons, etc. This makes the shopping experience seamless for customers and builds a strong relationship with the brand.
2. Creating Multiple Pricing Strategies Using AI In Retail
AI researches and collects the market pricing and promotional activities of the same products. This data enables the retailers to plan multiple pricing strategies, eliminating the need to add price tags on products, so retailers can flexibly alter the price. Such a strategy helps to boost sales and make maximum profits. For example, if you have information that your competitor is giving discounts on makeup products, you can immediately announce a 'buy one get one free' offer on similar makeup products. This will attract customers and significantly earn profits for the retailer.
3. Transforming the In-Store Experience
AI has significantly changed customers' shopping experience by making it more personalized and convenient. For one, AI has eliminated the queue system, so a customer can enter the store, buy an item, put it on the cart and the payment will be made directly on the dedicated application. This means the customer has to walk in and out without the hassle of paying cash or standing in the queue. Additionally, leveraging customers' shopping behavior data from AI, robots can be directed to offer a personalized experience to the customers. For example, robots assist customers find their products or interact with them in their language to build a more personal connection.
4. Streamlining Supply Chain Management
A mismanaged supply logistics and management has led to the loss of $1.1 trillion globally every year. Deployment of AI significantly reduces, in fact, eliminates these losses. It streamlines supply chain management and logistic processes by accurately providing data regarding how much stock is required, which time of the month the demand for a product increases or decreases, etc. This data enables retailers to make informed decisions about stocking and never miss out on profits.
Conclusion
AI in retail is doing wonders and transforming the experience of not only customers but also retailers. It enables retailers to plan systematic marketing strategies, helping them gain maximum profits with minimum investments. It has successfully managed to minimize communication and expectation gaps between buyers and sellers. In time, we shall see more benefits on AI in retail apart from profit and convenience.