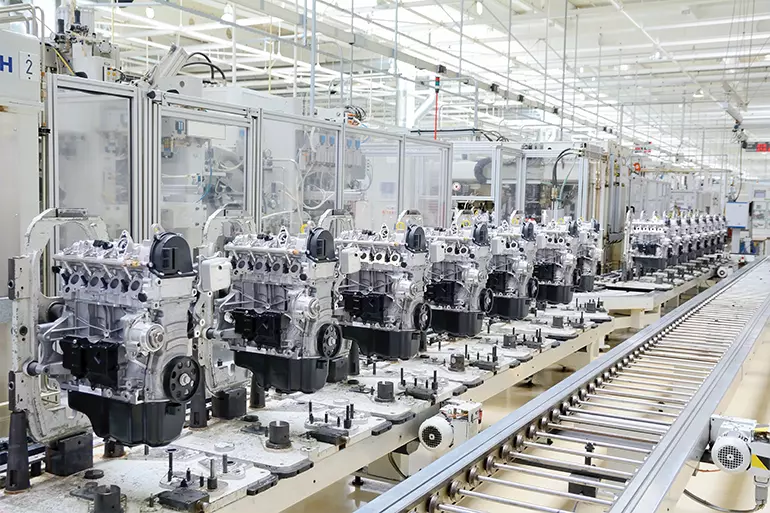 Machine learning (ML) in the manufacturing sector allows manufacturers to discover predictive and hidden insights about their business.
Manufacturers aim at offering their customers with the best products and services. Their ultimate goal is to make their customers happy, attract new customers, and retain the old ones. It is essential that manufacturers analyze their customer's behavior to understand what exactly their customers think about their products. Apart from this, manufacturers also care about all operations being maintained efficiently, meeting the cost and time constraints in the manufacturing sector. ML in manufacturing will change the future of this sector!
Advantages of Machine Learning
Machine learning has disrupted sectors like healthcare, insurance, retail, manufacturing, aircraft, and many more. Machine learning algorithm learns from its past mistakes and experiences. For instance, Google automatically corrects our typo error, which we make while searching something on it. Another benefit, machine learning offers recommendations to manufacturers about their customer's preferences by gathering insights from different social media platforms. For instance, Amazon's "You might also like" or Netflix's movie recommendations. Moreover, machine learning offers predictive maintenance, which helps organizations to predict the lifecycle of machines. Early detection of system breakdown will leave companies with reduced cost of repairing. Manual data entry can cause numerous human errors. Machine learning can take over the dull human jobs and assist employees to focus on other challenging duties. Furthermore, with feedback and opinions received from various platforms like social media, machine learning offers predictive analysis to companies, which helps them to have a comprehensive idea about the satisfaction of customers.
Machine Learning in Manufacturing
Considering various advantages offered by ML, manufacturers are boosting their business with machine learning to gain incredible profits. The list below shares the top five ways ML can shape the manufacturing industry.
Machine Maintenance
Machine learning provides machine maintenance, also termed as preventative maintenance, which helps manufacturers understand the failure of systems or abnormality in systems. This allows manufacturers to detect which device could break in the future. It also enables manufacturers to avoid or prevent machinery breakdowns.
Business Productivity
Machine learning techniques can learn and adapt to new environments over time. Moreover, it can also help machines learn from their mistakes. With the collaboration of ML algorithms and tools, machines are automated, which allows manufacturers to enhance their business capacity. The devices then offer better decisions than humans, which helps manufacturers gain tremendous advancements in their productivity.
Product Quality
Machine learning helps manufacturers analyze if their product and services are meeting all objectives for initial processes such as the DMAIC framework. Machine learning algorithms can be used to determine which product has the highest impact. Machine learning helps minimize errors and losses and eliminates unnecessary human effort, thereby increasing the overall quality of products and services.
Better Insights
Collecting relevant data is a big concern for the manufacturing industry. Machine learning helps in gathering the right data and enhances the sales. The insights produced due to machine learning techniques allows manufacturers and customers to collaborate and optimize the supply chain.
Customer Relationship
Predictive analysis can be used to understand customers behavior towards a particular brand or their interest in it. Manufacturers can use this information about their customers and accordingly, send them discounts. Additionally, it helps manufacturers to find the relevant customers who are interested in buying their product. Manufacturers can utilize this information to enhance their business and also to make any changes, if necessary, based on customers demands.
With its numerous benefits, ML in manufacturing provides hidden patterns and insights that help manufacturers boost business tactics and to make changes based on their customer's demands.