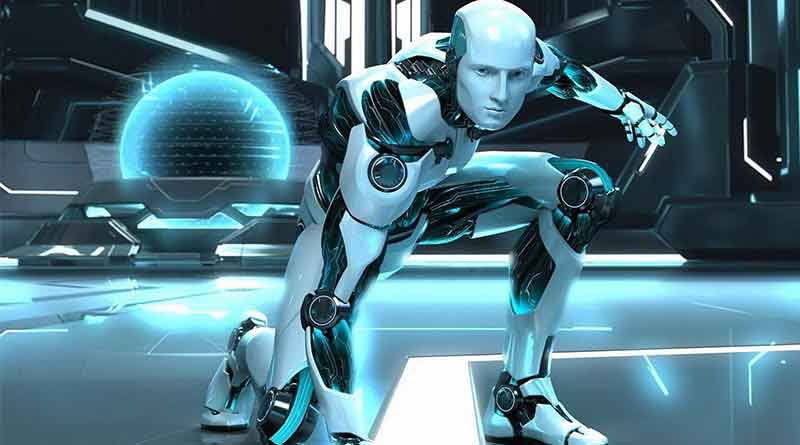 There are prestigious robotics engineering colleges all over the world that aspiring engineers should know about.
There has rarely been a better time to pursue a career in robotics and engineering – the field is alive with exciting innovations and advancements, from AI to space exploration.
The U.S. Bureau of Labor Statistics estimates that careers in mechanical engineering in general will see a steady growth rate of 7% over the next 10 years, ensuring graduates will have plenty of job opportunities. With a median salary of over $90,000, robotics engineering students won't need to worry about paying back their student loans, either.
For those who are considering diving into the exciting world of robotics engineering, choosing the right university is very important. Many of the top robotics engineering schools in the world are in the U.S., although there are some fantastic programs abroad, as well. These are seven of the world's best robotics engineering colleges and universities.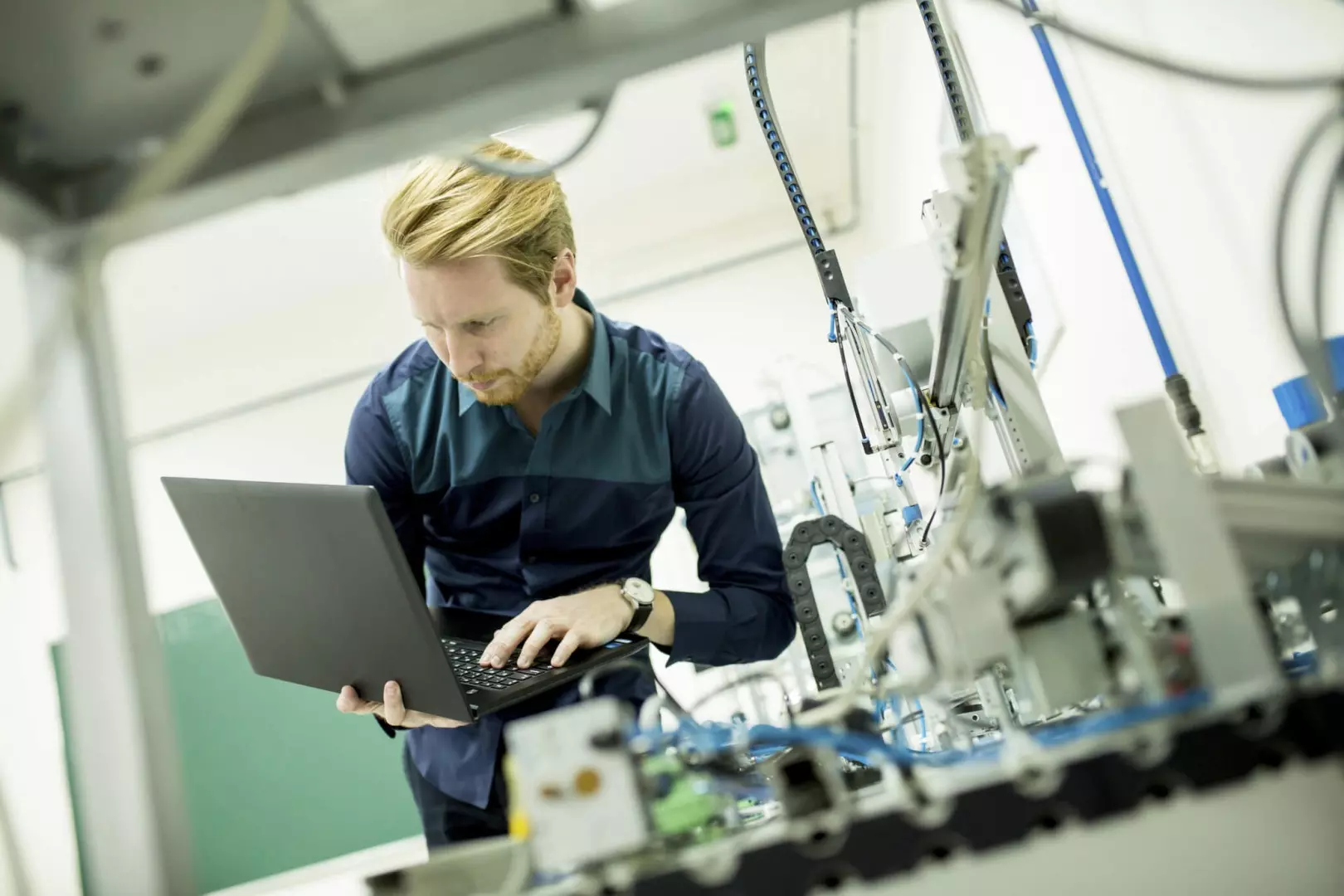 1. Carnegie Mellon University
Location: Pittsburgh, PA, USA
The #1 robotics engineering school in the world is Carnegie Mellon University in Pittsburgh, Pennsylvania. CMU is home to the world's first robotics Ph.D. program as well as a prestigious undergraduate program and a history of innovative research projects. The CMU Robotics Institute is the heart of the program and one of the world's foremost robotics research centers.
There are a number of degree programs that students interested in robotics can pursue, ranging from a minor in robotics to their prestigious Ph.D. in robotics. There are also three different Master's degrees and an Additional Major in robotics for undergraduates (a supplementary major taken in addition to another undergraduate major, such as mechanical engineering).
2. Massachusetts Institute of Technology
Location: Cambridge, MA, USA
Massachusetts Institute of Technology belongs on any list of the world's best robotics engineering colleges. MIT has long been recognized as one of the world's leading science and technology universities, and for good reason.
MIT is a bit harder to get into than CMU, with a 7% acceptance rate compared to CMU's 17% acceptance rate. It is important to note that MIT doesn't have a specific robotics degree – students can pursue one of several degrees in the school of engineering and focus their research on robotics. MIT does have a history of making incredible advances in robotics, though, including DARPA challenges and projects with NASA.
3. University of Tokyo
Location: Bunkyō, Tokyo, Japan
Japan has a long history as a global leader in the robotics industry, particularly when it comes to pushing the boundaries of modern robotics technology. So, it should come as no surprise that one of the absolute best robotics engineering schools in the world is the University of Tokyo. This university is known for being friendly and welcoming to international students, so students from all over the world should consider it.
The University of Tokyo has been home to many fascinating robotics projects over the years. Like many other universities, they don't have a specific robotics degree, so students specialize in robotics while earning a degree in one of the University's Faculty of Engineering majors.
4. Technical University of Munich
Location: Munich, Germany
Germany is becoming a global hub for engineering and technology, so it's a great place to study for aspiring engineers. The Technical University of Munich is the top-choice robotics engineering school in Germany, with a rigorous course of study and great internship and career opportunities. High school students will need to study hard to get in, though – TUM requires at least a 4.5 GPA and has an 8% acceptance rate.
TUM is a great place to learn, though. While courses may be challenging, every school in the university conducts course evaluations which, among many other benefits, allow students to give feedback on courses. TUM is also great at helping students find internships between semesters and takes studying very seriously. The campus in Munich is stunning, as well.
5. Imperial College London
Location: London, England, U.K.
For students hoping to study abroad in the U.K., look no farther than the excellent Imperial College London, in the heart of England. Ranked one of the U.K.'s top universities overall, ICL has a top-notch engineering program with degree programs in numerous niches, including bioengineering, electrical engineering, and mechanical engineering. There are plenty of opportunities for engineering students to gain exposure to multiple potential careers in engineering, including varieties of robotics.
ICL's industry partnerships can also open up opportunities to students. Among their notable collaborations are Jaguar Land Rover, Mitsubishi, and Dyson. ICL also has a 14% acceptance rate, which is slightly more forgiving than some other robotics engineering schools on this list. Students hoping to study robotics at ICL will still need excellent grades, though – a GPA of 4.5/5 or 3.6/4 is generally required for acceptance. Those who do earn a place at ICL will get to study in one of the world's most exciting and prominent cities in the heart of London.
6. University of California Berkeley
Location: Berkeley, CA, USA
The University of California Berkeley is one of the most prestigious universities in the U.S. and one of the best robotics engineering schools in the world. There are few better locations for aspiring engineers – UC Berkeley is only about an hour outside the heart of Silicon Valley in Northern California. It's challenging to get into UC Berkeley, but their 17% acceptance rate is higher than most on this list. Students who are looking for other robotics engineering colleges in California should also consider applying to Stanford, which has a strong mechanical engineering program, as well.
UC Berkeley's engineering department has some exciting research opportunities, with projects in robotics as well as nanotechnology, ocean engineering, and several other fields. Their robotics engineering includes a particular focus on human engineering, with projects in advanced robotic prosthetics and exoskeletons.
7. Swiss Federal Institute of Technology (ETH Zürich)
Location: Zürich, Switzerland
It's hard to ignore the Swiss Federal Institute of Technology when Albert Einstein himself is among the university's alumni. Located in beautiful Switzerland, SFIT is one of the best robotics engineering schools in all of Europe. It has a 27% acceptance rate as well, making it one of the easiest schools to get into on this list.
SFIT offers a rigorous Bachelor's degree in Mechanical Engineering with an additional specialized Master's degree in Robotics, Systems, and Control that students can pursue after graduation. This university could be an especially good fit for students who have an interest in applying robotics to biomedical engineering or biotechnology.
Applying to Robotics Engineering Schools
Students who are hoping to study at one of the best robotics engineering schools in the world will have to distinguish themselves as some of the best students in the world. Excellent grades and an initiative to pursue robotics are crucial. Students should have top marks in science and math classes, as well as computer science where possible. Pursuing things like robotics clubs, independent robotics projects, and engineering camps are great opportunities to develop skills and stand out from other applicants.
Additionally, while it may not be possible for students to visit every one of these universities, it is a good idea to try to connect with any faculty members or students in favorite schools, even if only to learn more about the program or for a helpful job-shadowing experience. Ultimately, getting into the perfect robotics engineering college is all about showing that a student has what it takes to not only excel in the program but also help advance and build upon the program's goals and research projects.