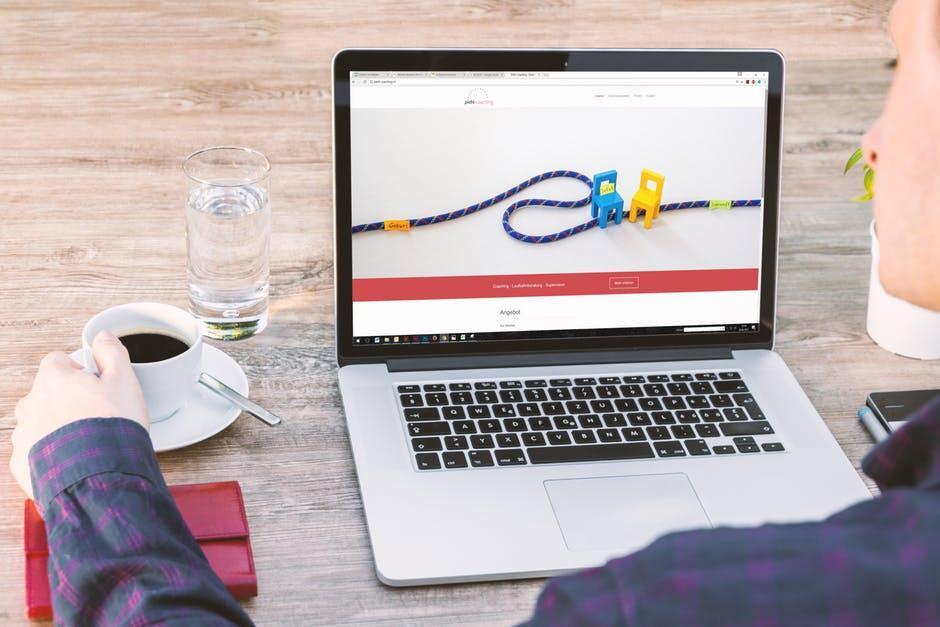 We are slowly reaching a point in the timeline of the world wide web where not having a website for your business would seem practically unthinkable. A hundred years ago, the same thing happened with telephones. Business owners wanted to make sure you had a quick and reliable way to reach them, for which, everyone was getting a line run to their office.
Today, 71% of small-to-medium businesses have a website, and 92% of business owners who don't have one plan to get a website made by end of 2018. The statistics are enough to demonstrate the business importance of a website.
Having said that, it is equally important for your website to communicate your web presence to your customers via the internet. Your business website not only acts as a tool for your audience to know about you, but also to establish you as an authority.
So, the question is, are you paying attention to your business website?
If not, then now is the time!
Being an acclaimed web design company, we share some of the key features of a successful business website, and how you can inculcate these things in your's.


Aesthetics
Look and Feel - Minimal but Optimal
Compare getting a business website made to choosing the decor of your office or finalizing the font of your company logo. You know what purpose this would serve, so you would want to keep it as impressive as possible.
This is demonstrated by the following webpage from our portfolio.
Contact information up front

Artistic Professional Logo

Easy-on-the-eye and uncluttered Text with a relevant background

Your company introduction in a clean layout

Information about your services in clean text and high contrast background

Contact information in the footer with assistive icons
All of the above features on this web page make it very easy to go through it. Someone who is visiting the website for the first time doesn't have to struggle to understand what the website is about while the professionally designed logo leaves a strong impression on the visitor.
Functionality
After being visually attractive, your website must function appropriately as well. Pay attention to the following attributes that most business sites generally ignore.
Scrolling
Your website should effortlessly scroll with the movement of the cursor without affecting the alignment of your UI elements. If you are using a parallax effect (which is highly recommended) on your website, make sure to test it umpteen number of times, to ensure it works as expected.
Web Forms / Subscription Boxes
Don't use obtrusive email optin pop-ups or web forms to gather important customer information. If you do use a pop-up, it should be easy to cross off and should blend in with your general theme of the website easily. Look at the clean design of the pop up with a prominent cancel button in the below image.
Embedded Elements
If you have an embedded map box for your office location on your website, or you are providing a custom web application on your site, make sure it is easy to use and has been thoroughly tested for various devices. If it messes up, your chances of attracting clients will straightaway go down.
Content
Use of Images / Infographics
Unlike everywhere else on the internet, business websites better not have extraneously vibrant images. Don't shy from using professional high quality images on your website, but make sure they are subtle and very relevant to the information they go along with.
Pro-tip: Optimize images before uploading them to increase site load time and make sure each image is less than 100 kb. Websites like Pexels and Unsplash provide royalty-free imagery for commercial use.
Use of Text
Be very particular about the kind of language, number of words and placement of text on your website. Visitors will not read half of it, hence try to use text as concisely as possible. Having said that, it is advisable to include at least 300 words on the top ranking pages of your website.
This will aid in improving SEO as well as help the search engine to crawl through your website effectively.
Blog Pages
The best way to get your word out there and to attract a highly dedicated niche audience, is to blog. You will find blog pages on every successful business website today. For the same reason that blogs bring traffic as well as they are a great place to put your keywords in.
At the same time, don't write blogs for the sake of it. Provide value through your blog, so that the reader is hooked to them and reaffirms his/her belief in your authority.
Quality Primers
After getting informationally educated and visually attracted towards your website, the visitor needs some evidence that you are the master of your trade.
This can be provided by displaying Testimonials, Reviews and Recognitions that your company has received. These primers act as great reinforcers of customer trust in your service, and ultimately lead visitors to be your customers.
Impressed?
The above mentioned points will make your website stand-out as a quality product for your audience to form an impression of you. If your website lacks any of them, you should immediately consider a website redesigning done and we at Dikonia, do it professionally as a service.