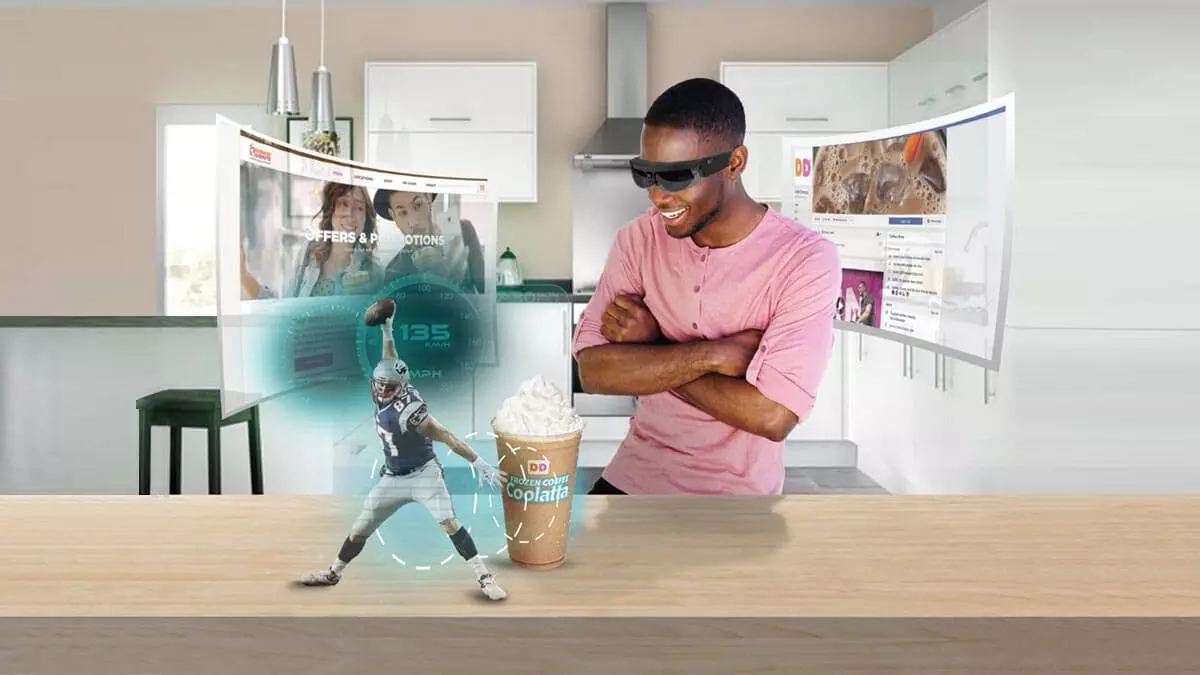 Augmented reality (AR) in journalism holds the potential to improve news reporting and accuracy of information.
Augmented reality is a technology that integrates the digital world with our natural environment to provide us with real-time experience of digital information. The global augmented reality (AR), virtual reality (VR), and mixed reality (MR) market is forecast to reach 300 billion U.S. dollars by 2024. Journalism is an essential professional field in any society, as it ensures that every piece of information reaches the entire world. There are numerous ways for news to reach out to people, such as newspapers, magazines, TV, and online applications that ensure timely updates of information to the users. With advancement in technology, journalism and news reporting switched to the internet and mobile applications that focus on prompt reporting of news. With improvements in technology, reporters want to experience the wave of technology too! AR in journalism can be the biggest breakthrough that the field of journalism has seen in many-many years.
Augmented Reality in Providing More Creativity To Journalists
As AR overlays the information onto the present environment, challenging a politician on past claims and promises becomes more manageable for the journalists using their smart glasses. The dynamic display of information that follows smart glasses can drastically improve the way news is reported and lead to more factual news reporting. When a news reporter has the availability of such fact-based details, viewers tend to trust their reports. Apart from this, holograph is another way AR can be used for reporting news and views to have an improved experience of viewing news and receiving updates.
Augmented Reality is Bringing Back Billboards
Billboards are one of the earliest forms of communicating news and updates. People would come with necessary updates printed on a billboard and post it at a notable location. With improvements in technology, the usage of billboards started declining. With AR in journalism, billboards can return to action. By using this technology, organizations can dynamically communicate news. With AR, a new advertisement can be posted in a location and scanning the information related to the billboard through a smartass or a smartphone. One such example of using blank billboards to convey information is of NHS that launched a campaign using advertisements to explain the importance of blood donation across people.
Numerous industries are leveraging AR to enhance their marketing campaigns and for various other reasons. Journalism can experience drastic changes with the involvement of AR. Authorities should now look out for companies that are successfully assisting them in leveraging this technology. Apart from this, news authorities can also focus on training their journalists to work with such a technology to ensure optimum utilization of resources.