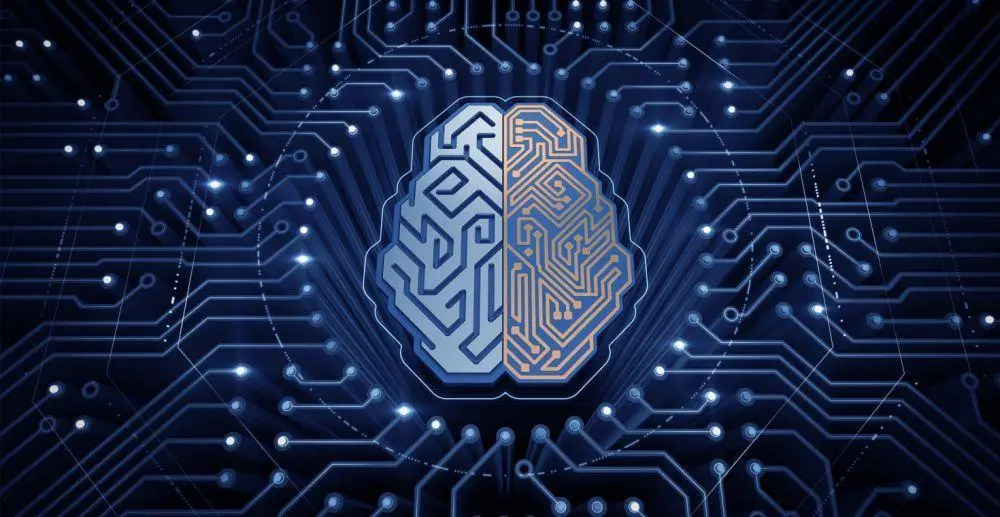 My whole life I have loved robots. From watching Johnny 5 on "Short Circuit" to dreaming of having a maid like Rosie from "The Jetsons" as an adult. Some of my favorite movies as a teen had robots in them. "Terminator," "Robocop," "I, Robot" (Was I the only one?), and of course there is the resurging popularity of "Star Wars" and its sequels/spin-offs, which is nearing $2 billion in revenue globally. It's clear that robots are at the forefront of everyone's minds around the world. These great shows and movies got us thinking: What do people really think about the impact robots and automation are having on their lives, particularly work?
A couple of months ago, at the Think Tank by Adobe: Future of Work event at our San Jose global headquarters, we unveiled new, Adobe Digital Insights data about what people are talking about when it comes to the future of work (FOW). According to the report, which analyzed ~3M social mentions from '16 – '17 on the future of work and associated technologies, most conversations about the future of work are positive. In particular, the impact of automation and robots are top of mind, but contrary to popular belief, most people are talking about how robots are helping their work, rather than taking it away. Automation mentions have doubled year-over-year, and average daily mentions of robots and jobs have increased 70% year-over-year: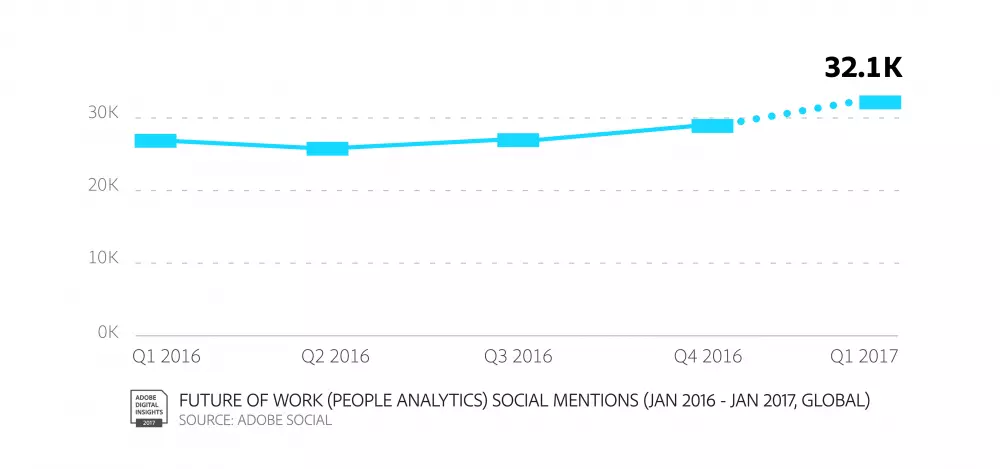 Automation: Machine learning, artificial intelligence, and robots (my favorite) have to led to wide-ranging conversations about automation. While there is some concern about how robots and automation may impact work (-1.8 and -2.1 FOW net sentiment), people are increasingly talking about how automation in the workplace can take on the mundane tasks that people don't want to do, freeing them to focus on the creative and strategic things that matter most to them and their careers. And it's not just about robots; it's also about productivity software that helps automate repetitive tasks. There is a lot of positive sentiment for automation as well, with saving time (30%) and big data analysis (25%) as the top positive topics about automation. With an increased effort towards automation, mundane data analysis may be a thing of the past.



While automation is top of mind when it comes to the future of work, when we dug even more into our analysis, we found that people were also talking about a few more, future of work-related subjects. They were discussing topics ranging from how their work environment is set up to even how they get to work. Here's what we found:
People analytics: HR is the latest workplace organization to incorporate big data into decision-making. Here at Adobe, executives like VP of global talent Jeff Vijungco, one of the speakers at the Think Tank event, are leading the way when it comes to incorporating analytics into their focus. When was the last time you saw big data associated with recruiting the industry's best talent? The idea of using analytics to recruit, improve management, replace performance reviews, and to cultivate workplaces, is the most popular future of work topic. Conversations about people analytics within the future of work have increased 20% year-over-year. Companies are focusing more efforts on their people, leading to workplaces that continue to improve.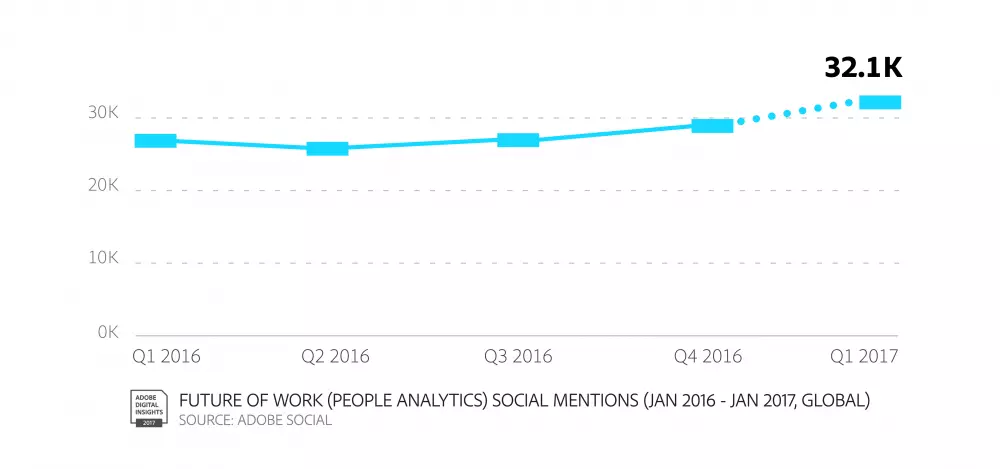 Work Environment: According to our findings, flexibility and impact are key motivations to doing the best job you can at work. We may also see more people moving toward the flexibility of contractor type work—the gig economy. Mentions about the gig economy have increased 3x year-over-year. Perhaps more and more people want to see companies incorporate mandatory office shutdowns and more flexible work schedules. After all, people are talking less and less about PTO on social media, which could mean they're experiencing more stress. The investment of people analytics paired with demands from the gig economy are key considerations to improve work environments.
Transportation: Faster and more self-propelled transportation can completely change how we get to our jobs and even how we work. Led by Hyperloop and self-driving cars (1.1 million + mentions in '16) the future is bright for transportation. The Hyperloop and its space age look and speed has 50% more positive sentiment than buses and 2x more positive sentiment than taxis. Tesla, BMW, Ford, Volvo, and GM are the top 5 brands mentioned for self-driving cars.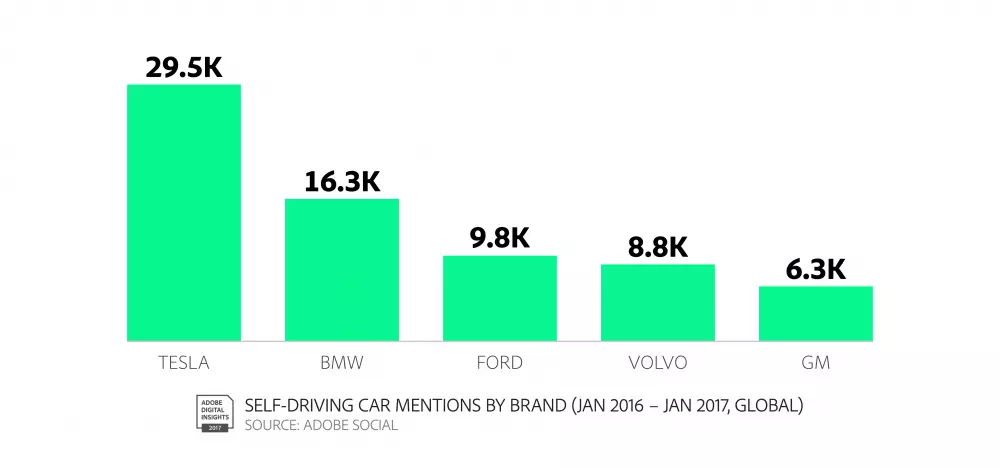 Overall people feel like the future of work is promising, particularly when it comes to automating traditionally mundane tasks. Automating things like document and signature processes will open up new possibilities for people as the tech revolution advances. In other categories, faster transportation and self-driving cars could revolutionize local travel. Work environments should continue to improve as employees demand more from their space. As for robots and how they fit, I am still holding out hope for Rosie the robot maid, but would settle for Johnny 5 making a Star Wars cameo.
To see the full report: ADI: Despite Some Fear, People Are Positive About Automation