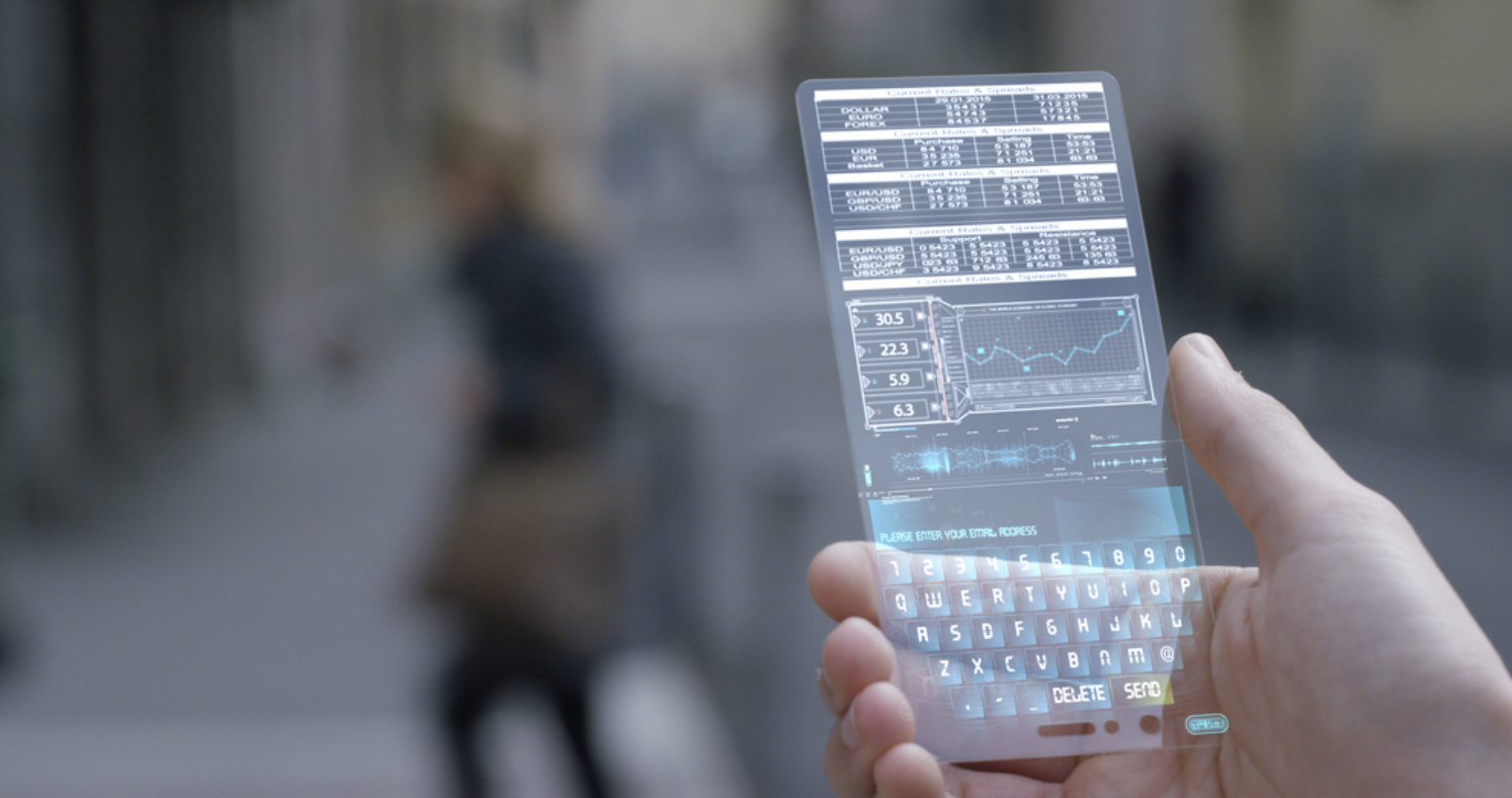 Maintaining customer relations is necessary for any business looking to thrive.
Integrating various essential business processes like call analytics can be an intelligent way to enhance customer relations.
Managing customer relations has become crucial today in serving impeccable customer experiences. Customer relationship management systems assist businesses in keeping various customer details on track. Information such as product purchases, order returns, contact details and more are stored in this system. However, integrating the potential of customer relationship management systems with other relevant tools like call analytics can prove to be highly beneficial. Integrations of these systems and tools can optimize a business' understanding of consumer behavior and utilize available consumer data effectively. In this article, we understand how combining Customer Relationship Management (CRM) Systems with call analytics can be beneficial to gain higher profitability.
Benefits of Integrating Call Analytics with CRM Systems
Leveraging the CRM system's potential and call analytics can help businesses boost business performance, increase customer experience with the brand and efficiently achieve organizational goals. Here are some of its key benefits.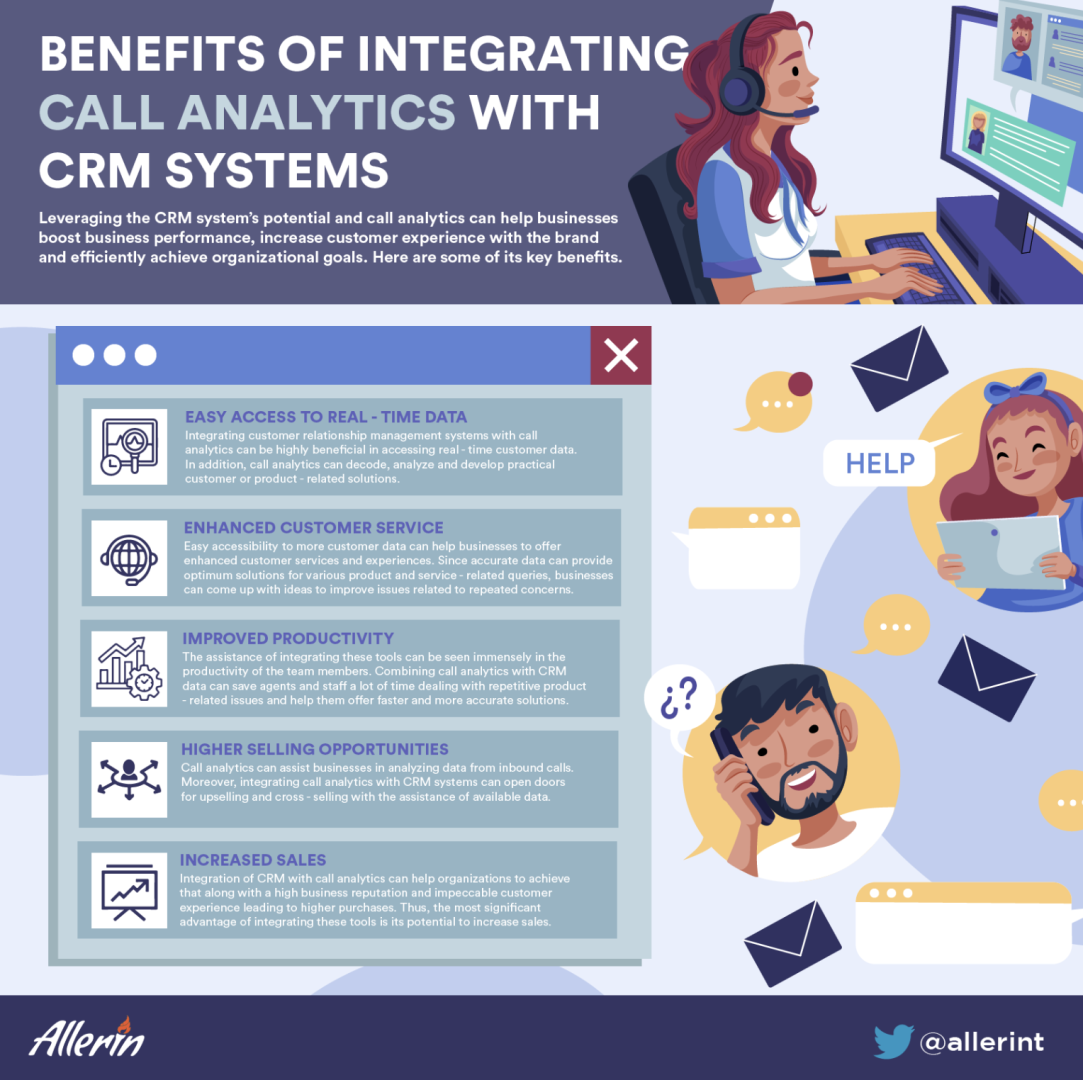 Easy Access to Real-Time Data
Businesses develop with the help of unlimited data at their disposal. However, utilizing available data effectively can be the key to achieving business KPIs. Integrating customer relationship management systems with call analytics can be highly beneficial in accessing real-time customer data. In addition, call analytics can decode, analyze and develop practical customer or product-related solutions.
Enhanced Customer Service
Easy accessibility to more customer data can help businesses to offer enhanced customer services and experiences. Since accurate data can provide optimum solutions for various product and service-related queries, businesses can come up with ideas to improve issues related to repeated concerns. In addition, organizations can also modify and adapt to new trends to ensure customer satisfaction is not compromised.
Improved Productivity
The assistance of integrating these tools can be seen immensely in the productivity of the team members. Combining call analytics with CRM data can save agents and staff a lot of time dealing with repetitive product-related issues and help them offer faster and more accurate solutions. Organizations can use this time saved to enhance their employees' knowledge and training to increase productivity.
Higher Selling Opportunities
Call analytics can assist businesses in analyzing data from inbound calls. Moreover, integrating call analytics with CRM systems can open doors for upselling and cross-selling with the assistance of available data. It can also showcase future requirements, the products that may go into demand and more. This can assist firms in making the most of higher selling opportunities.
Increased Sales
Every business strives to be more profitable. Moreover, improving customer services and bringing effective processes can be one of the many ways to achieve the ultimate monetary goal. Furthermore, integration of CRM with call analytics can help organizations to achieve that along with a high business reputation and impeccable customer experience leading to higher purchases. Thus, the most significant advantage of integrating these tools is its potential to increase sales.
Conclusion
CRM stores essential customer details to ease the task of remembering trivial to crucial information. Call analytics analyzes and understands the phone conversation data to come up with efficient product and service-related solutions. Moreover, combining these systems to offer high customer satisfaction and boost sales can be highly beneficial for both consumers and businesses.