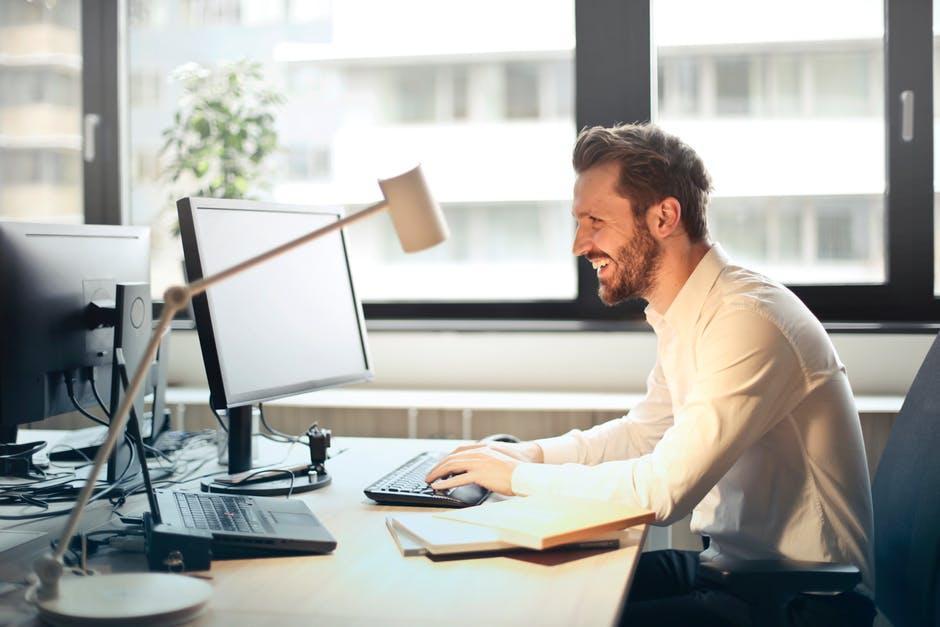 Previously, we spoke about the role of Big Data in Healthcare, and the response to the article has been nothing but phenomenal. This time, we have decided to tackle a whole section of the work environment that really links up with Big Data, giving shape to the Big Data Industry as well as truly utilizing what Big Data has to offer. In this article, we are going to discuss the impact of Big Data on the Startups and Small-Medium size Enterprises (SMEs).
The increasing focus on Big Data and its potential to influence almost every sector of industry gives it the edge to be the sought after solution for all enterprises. Today, small business, can reap the benefits of the massive amounts of online and offline information to make wise, data-driven decisions to grow their businesses. As the technologies mature and many companies adopt frameworks for handling the data, and learn how to organize within this new framework, SMEs might find an easier time reaping some of the benefits. Although most Big Data discussions surround large enterprises that have all the resources to hire Data Scientists and research firms, there are several ways that small business can gather relevant data, and analyze and make sense of data they already have.
Big Data's Value for SMEs
Technology is just a resource, and only when people transform resources into products or services, true value is created for organizations. Creating value from Big Data is no exception. A big advantage for SMEs is that a lot of technologies used around processing of Big Data are open-source, so a big chunk of investment into technology is not needed. Additionally, these technologies being open-source, there are lot of tutorials, training material and forums all available online which allows for cheap skill development within the organization.
So, the resources saved from investment in technology and training can be better utilized into data gathering, creating a stronger business plan and business direction. This approach may be much more effective and value-adding than competing with the big pockets of big enterprises in the hunt for data scientist on the job market.
Customized Service
Big Data is changing the rules of customer satisfaction, commerce and business operations, generating new opportunities and challenges for SMEs. The streams of data in real time will turbo charge the use of analytics in SMEs. New insights and a more profound understanding of customers needs are changing the way the general rules of doing business. Personalized and real time targeting will bring the personal service back. SMEs affordable access to data is reinventing the personalized service. E-commerce SMEs can with clever use of data anticipate and meet customer needs without any human interaction. Digital footprints of customers reveal purchase patterns, preferences and interests – the same information a traditional local merchant would know through personal interactions with his customers on a frequent basis. SMEs can use this information to personalize offers and goods, just like a local businessman could do.
Power of Data
The data accessibility and improved analytics revolution are igniting opportunities for new companies and existing SMEs to find new ways to harness the power of the growing aggregation of digital data. These immense opportunities generated by the capturing and analyzing data are creating new companies every day. The power of data can be wielded by any organization willing to do so, irrespective of the size of the organization. The use of digital data and analytical tools enables SMEs to extend their products and services as well as to create new ones. Managers can now measure radically more about their business and translate this enhanced knowledge into improved strategy and performance.
Every company started as a startup. Previously, Big Data and the derived potential was exclusive domain of statistician, multinational enterprises and information technology departments. But the easy availability of data and open-source analytics – termed data democratization – enables SMEs to access cost efficient, useful, data driven tools and analytical systems.
Conclusion
Big Data is seen to be as important to business and society as the internet has become. More data may lead to more accurate analyses. More accurate analyses may lead to more confident decision making. And better decisions can mean greater operational efficiencies, cost reduction and reduced risks to SMEs. SMEs can benefit from using Big Data and implementing same to SMEs analytical practice. SMEs should see the fundamental potential of Big Data for better decision making and policy creation in markets and business models, and begin to explore the opportunities. Big Data Value represents an extremely strategic and profitable opportunity for SMEs. In order to succeed very well in the world where its region is driven by innovation and competitiveness, it is necessary to foster the development and wide-scale adoption of Big Data Value technologies, successful use cases and data-driven business models.