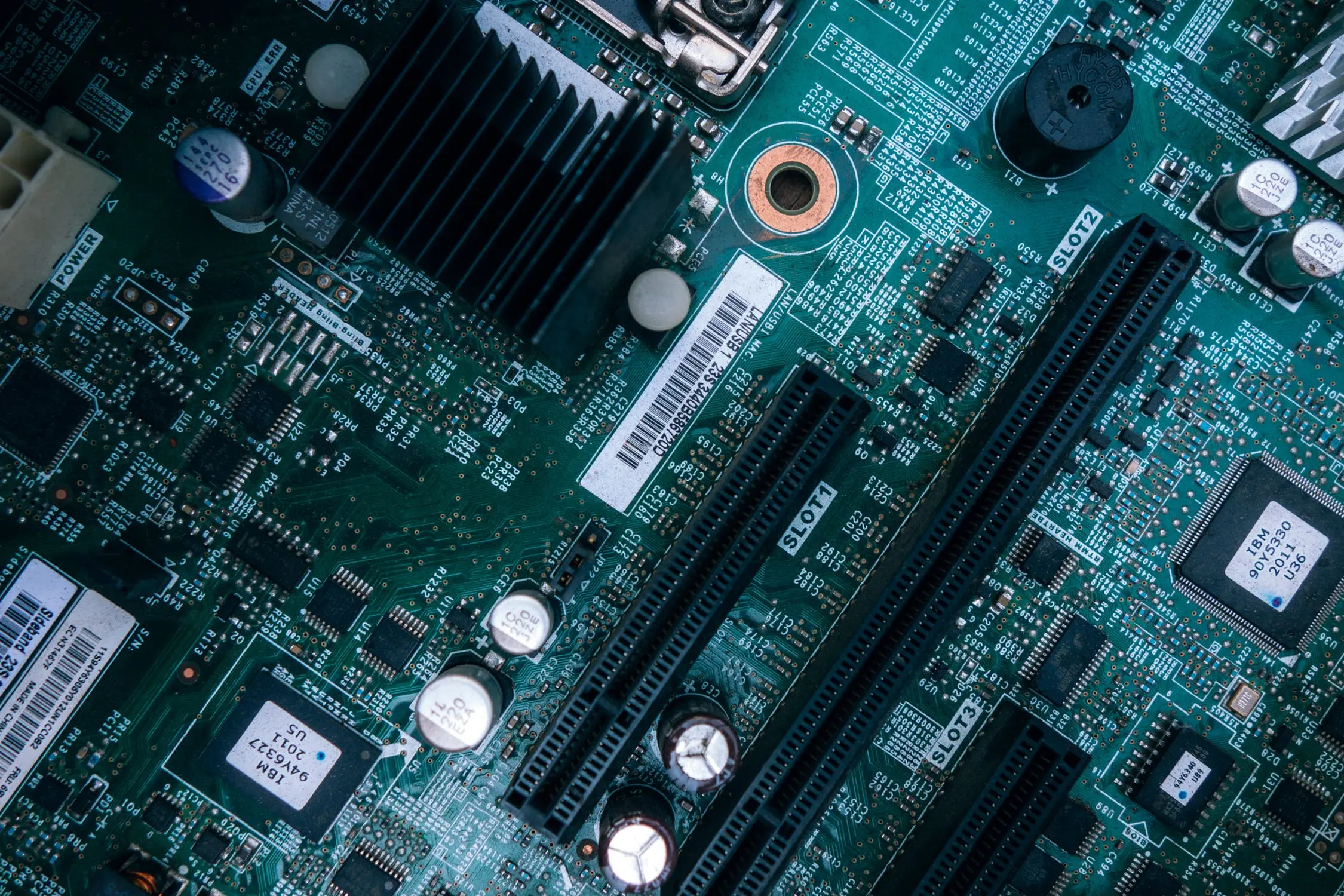 For decades, executives at some of the world's largest chipmakers have enjoyed the lives of corporate fat cats. From business class travel to chauffeured Mercedes-Benz limousine service, these scions of the semiconductor world were riding high on a wave of optimism and global consumption of smartphones hitherto unprecedented and unparalleled. By the way, you can get a wonderful experience by looking at Limo Find. It seems that the party may be ending in the semiconductor-sphere and not just because of the looming trade war between the United States and China, but because of the laws of physics as well.
For decades, Moore's law, (which is really an observation and not a law in the strict sense), that every two years, the number of transistors in a dense integrated circuit doubles. In other words, chips (not the potato kind) are expected to do more while getting smaller. But the reality has been far different. For the early decades of chip development, Moore's "law" was actually observed more in its contravention than in its adherence. Chips were becoming faster and smaller at a rate far in excess of Moore's observations. Think of transistors as tiny little ON/OFF switches, which allow small amounts of current to either pass through them or not. The more transistors a chip can store, the more calculations it can make and the faster these calculations can be made. The simple ON/OFF design and the combination thereof is what makes all the things of modern life possible. From your smartphone to your fridge, almost everything runs on some form of semiconductor — even cryptocurrency mining rigs.
Headwinds in the Chipmaking Industry
But the drop off in smartphone demand has been a precursor to falling demand for chips. Take Taiwan Semiconductor Manufacturing Co. (TSMC)for instance, whose sales growth outlook this year is about half of what was forecast at the start of 2018. And according to data from the World Semiconductor Trade Statistics, 2019 forecast semiconductor growth has been slashed from 4.4% to 2.6% amidst the looming trade war between the U.S. and China as well as slowing Chinese growth. According to another research firm, IC Insights, capital expenditure among semiconductor makers is expected to drop by 12% this year as well. The trend also does not bode well for cryptocurrency rig manufacturers like Bitmain, Canaan, and Ebang, who against the backdrop of falling cryptocurrency values were looking to convert their cryptocurrency chip-making facilities for other uses such as artificial intelligence. Already, there is talk by market insiders that none of the cryptocurrency mining equipment manufacturers is likely to be able to complete their impending IPOs, with gross differences in the valuations of the companies.
And it's not just demand from smartphone makers that is hitting chip manufacturers. The arrest of smartphone giant Huawei's CFO Wanzhou Meng by Canada, at the behest of the Trump administration, also suggests that the gloves are coming off in U.S.- China rivalry and threatening to extend the trade war into a technology battle as well. China has long made known its intention to become a leader in manufacturing, from Chinese President Xi Jinping's push for "Made in China 2025," but it also has ambitions to become a global leader in other areas as well, judging from the billions of dollars the Chinese government has poured into computing, self-driving vehicles, artificial intelligence, and robotics. And with China as one of the world's leaders in cryptocurrency mining, the fall in cryptocurrency prices has also hit companies like Taiwan's TSMC, whose CFO Lora Ho blamed "weakness in cryptocurrency mining demand" for the third cut in its revenue targets for 2018. But TSMC is hardly alone in facing these headwinds. Basically, any company involved in smartphones or chip manufacturer has had a rough time last year. From Nvidia to AMD, chip makers are licking their wounds at a time when cryptocurrencies are not helping them to diversify their revenue streams.
The Laws of Physics Trump the Laws of Moore
And then there's the problem of physics. In September 2017, Nvidia CEO, Jensen Hsung declared that the over five decades old dynamic behind Moore's law was all but dead. Hsung was denounced as a heretic for questioning the hitherto unassailable law of chip evolution, but there is a growing body of evidence that Hsung was right about chip development. Geometric scaling of chips has indeed slowed down. Chipmakers are having a harder time making better and faster processors to shrink them into ever smaller devices. Plus, unless new materials technologies are developed, heat generation from ever-faster chips means that packaging and cooling costs will increase. But the physical (pardon the pun) limitations of chip development may provide opportunities. Last March, in a Forbes op-ed, Radoslav Danilak, CEO of Tachyum, a Silicon Valley-based chip designer wrote,
"The problem of device physics is a solvable one and that its the silver lining to the death of Moore's law."
"The industry's performance plateau creates a market space and opportunity for new ways of thinking, new designs and new inventions."
But Danilak also has every incentive to talk up the industry, which is facing the dual headwinds of trade wars and technological limitations. To exacerbate the problem, most chip makers have become heavily reliant on Chinese assemblers, with many congregated around the Pearl River Delta in southern China — a place particularly susceptible to a U.S.-China trade war. And while new technology may be found to improve chip performance, re-tooling supply chains is an entirely different animal. The semiconductor manufacturing industry is geo-politically sensitive, as evidenced by the arrest of Huawei's Meng. It's also a source of national pride for providing attractive, well-paying jobs. And even when technological breakthroughs do occur, profits are not a necessary consequence. For instance, TSMC's 7-nanometer chips were an instant success, adding as much as 11% to TSMC's revenue in the third quarter of 2018, but on the back of heavily reduced profit margins. Designing, producing and introducing more advanced chips is an expensive endeavor — and that's when research and development teams with decades of experience get it right. So for companies which have no experience in chip making other than for cryptocurrency equipment, like Bitmain, Ebang, and Canaan, the challenges are even more daunting if they seek diversification into other revenue streams.
Will Chipmaking Become Like Drug Manufacturing?
One possibility is that chipmakers head the way of pharmaceutical manufacturers. Where billions of dollars are poured into research and development, with slim chances of success, but with blockbuster products that could fuel decades of growth thereafter. As chip advances start to slow down, blockbuster chips may potentially have longer advantages than they do now, where chip manufacturers catch up to each other far more quickly. And under those circumstances, it is likely that only the chipmakers with the deepest pockets will persist.
For cryptocurrencies, the trend of mining companies exiting the market as well as chipmakers (such as Nvidia and AMD) investing less in the space means that the hash difficulty can be expected to fall in the short to medium term — unlocking the potential for homebrew cryptocurrency miners as well as GPU-based cryptocurrency mining to make a return to the mix. From a purely ideological standpoint, this would be very much in line with Satoshi Nakamoto's Bitcoin whitepaper, which envisaged a higher degree of participation by all stakeholders in the cryptocurrency ecosystem, as opposed to the centralization of cryptocurrency mining interests that the unprecedented run-up in cryptocurrency values precipitated. Furthermore, a return to homebrew mining may also fan the flames of a new wave of cryptocurrency adoption and interest — cryptocurrency mining (by individuals) was what spurred the first wave, a return to individual mining has the potential to do the same as well. The likely effect that more decentralized mining might have on cryptocurrency dollar values, however, is less clear. Cryptocurrency miners are generally net sellers of cryptocurrency because the variable cost of cryptocurrency mining is generally denominated in fiat currencies. However, with more holders of cryptocurrencies, the opportunity and possibility of more merchants becoming open to accepting cryptocurrencies as payment for other goods and services become within the realm of contemplation once again.