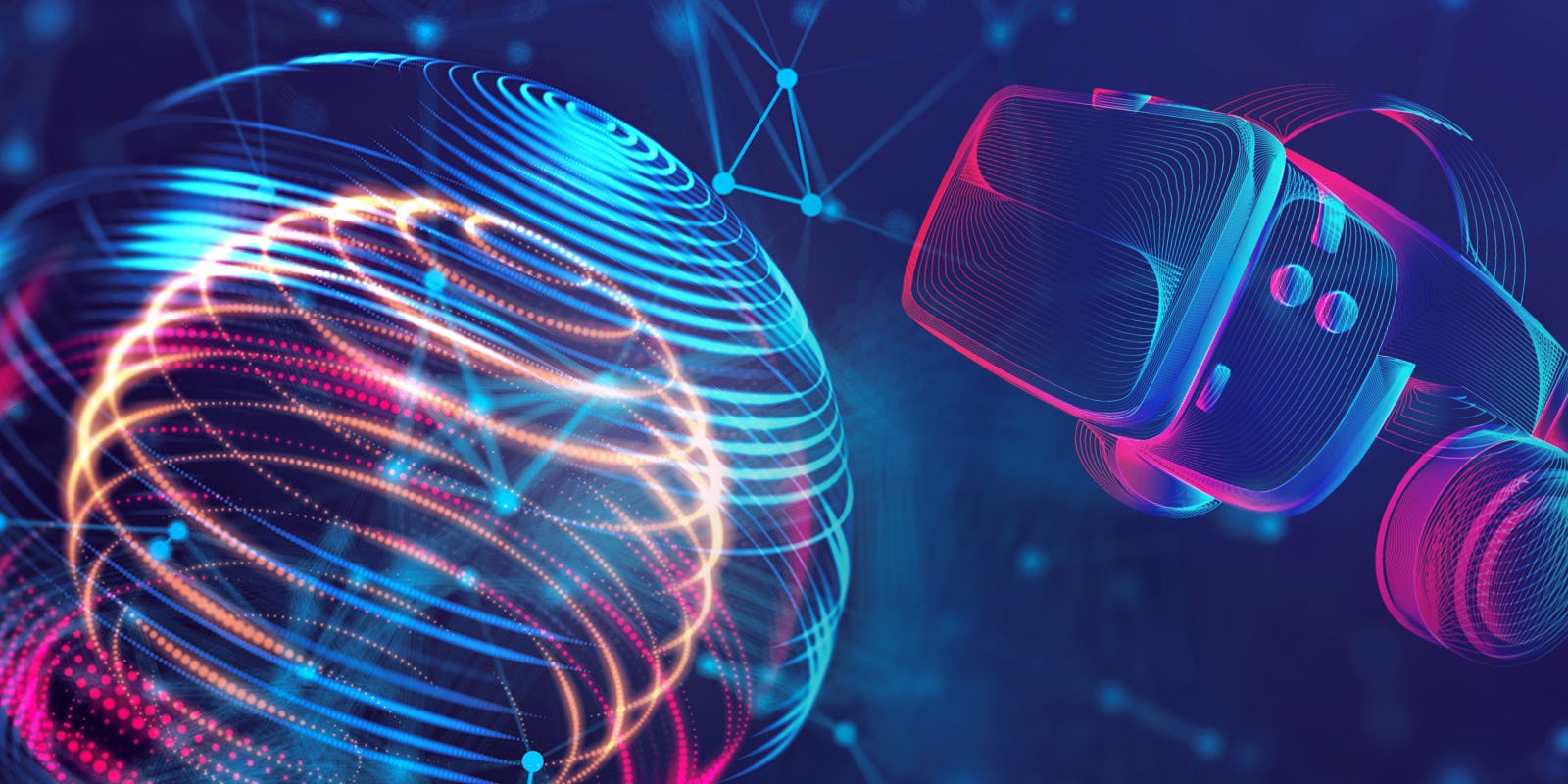 Digital ponzi schemes promise high financial returns by exploiting breaches in the metaverse, cryptocurrency and NFTs.
Organisations that engage in a ponzi scheme focus all of their energy into attracting new customers to make investments.
Due to the lack of regulation in new technologies, fraudulent arrangements are premised on using new investors' funds to pay the earlier backers.
Criminals are now using the metaverse, cryptocurrency and NFTs to scam investors.
What is a Ponzi Scheme?
A Ponzi scheme is a fraudulent investing scam promising high rates of return with little risk to investors. A Ponzi scheme is a fraudulent investing scam which generates returns for earlier investors with money taken from later investors. This is similar to a pyramid scheme in that both are based on using new investors' funds to pay the earlier backers.
Ponzi schemes rely on a constant flow of new investments to continue to provide returns to older investors. When this flow runs out, the scheme falls apart.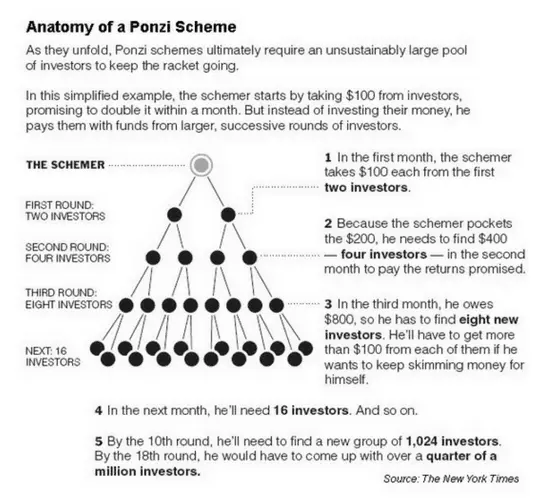 The term "Ponzi Scheme" was coined after a swindler named Charles Ponzi in 1920. However, the first recorded instances of this sort of investment scam can be traced back to the mid-to-late 1800s, and were orchestrated by Adele Spitzeder in Germany and Sarah Howe in the United States. In fact, the methods of what came to be known as the Ponzi Scheme were described in two separate novels written by Charles Dickens, Martin Chuzzlewit, published in 1844 and Little Dorrit in 1857.
In 2008, Bernard Madoff was convicted of running a Ponzi scheme that falsified trading reports to show a client was earning a profit on investments that didn't exist.
How to Spot A Digital Ponzi Scheme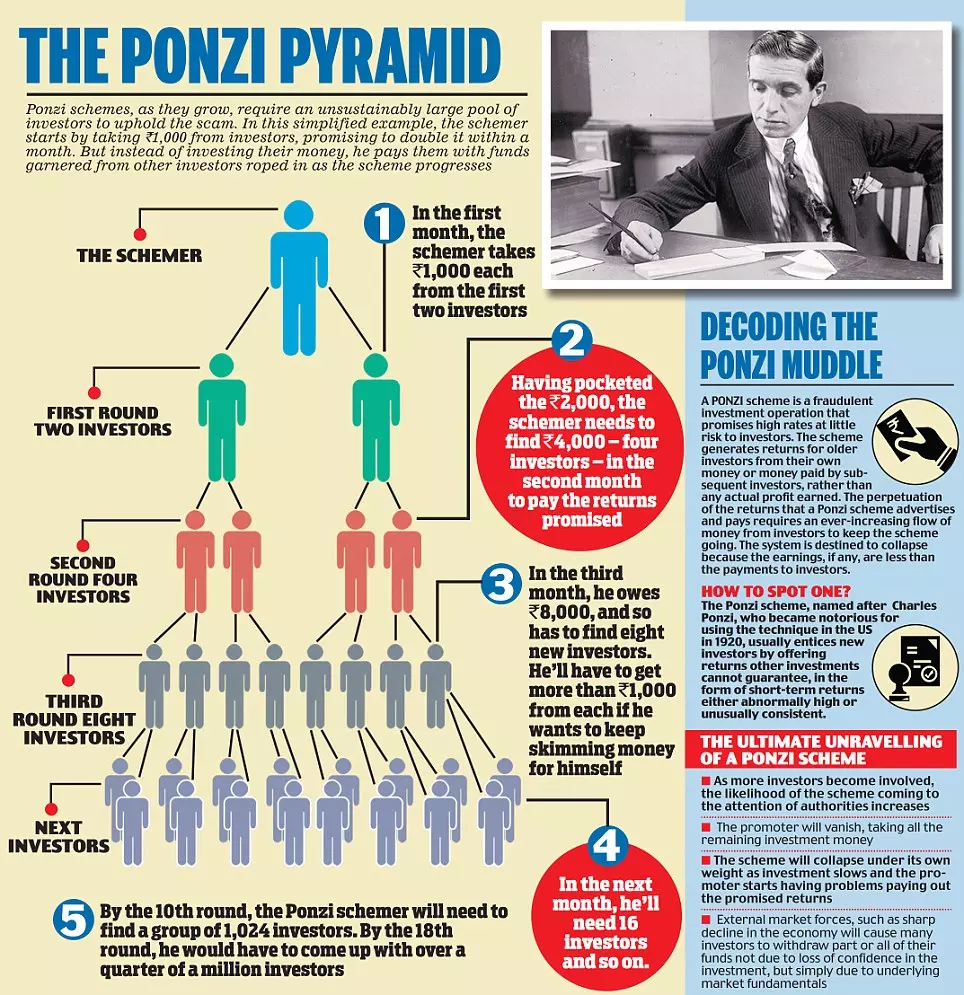 Regardless of the technology used in a digital Ponzi scheme, most share similar characteristics:
A guaranteed promise of high returns with little risk
A consistent flow of returns regardless of market conditions
Investments that have not been registered with the Securities and Exchange Commission (SEC)
Investment strategies that are secret or described as too complex to explain
Clients not allowed to view official paperwork for their investment
The investment opportunity seems too good to be true
Customers facing difficulties removing their money
The Dark Side of the Metaverse
Harassment, assaults, bullying and hate speech already run rampant in virtual reality games, which are part of the metaverse.
Most of metaverse's envisioned activity will have a financial aspect, and much of it will be unburdened by today's technological, regulatory, legal and even logical/ethical constraints, opening the doors wide to an army of fraudsters, large and small crime cartels, and cyber criminals, thieves, spies, blackmailers, and every vice in between. Both legit players and every type of criminal under the sun is sure to try to exploit the obvious benefits of anonymity coupled with the luxury of enhanced presence and access, enabling crooks to cast their malign nets far and wide in search for victims – the naïve, uninitiated, old, and impressionable.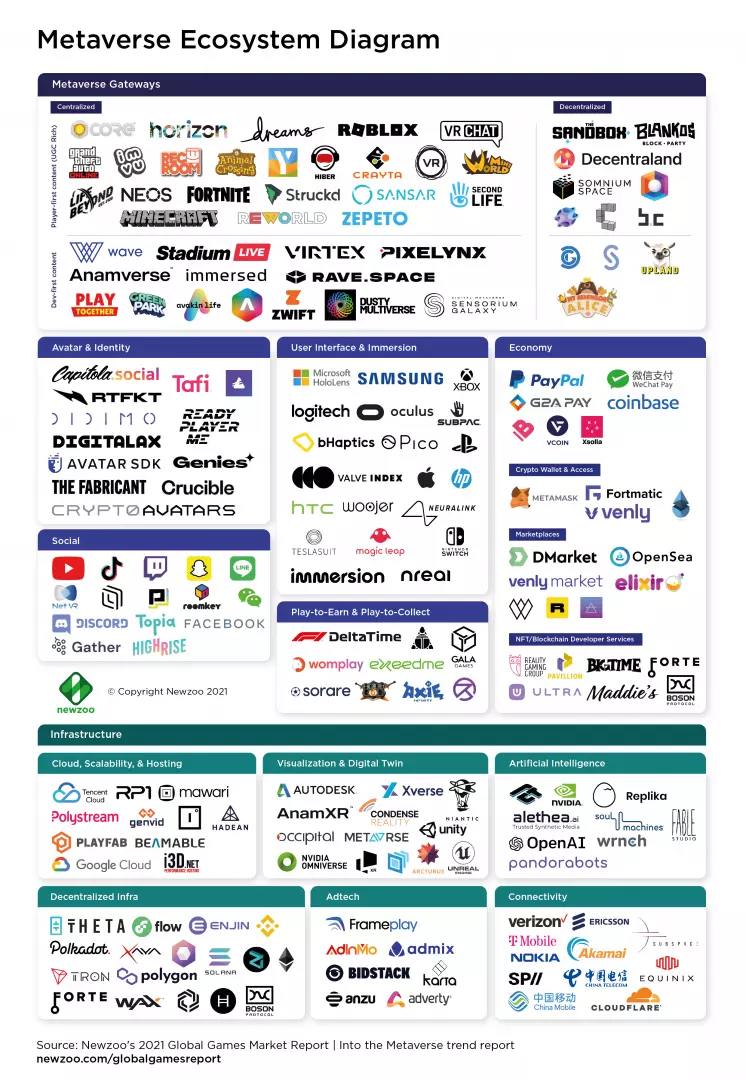 Criminals will surely flock to the metaverse, since it promises to be a rich source of potential recruits, operational capabilities and funds. The metaverse will expand the reach and impact of online recruiters, help them to fine-tune their message to optimise impact and help them press with accuracy every button in their targets' psyche.
State-sponsored and commercial intelligence outfits, including North Korea, and, of course, Meta, Amazon and Google, are already investing time and resources to learn about and probe the operational limits of the upcoming interface between reality and virtuality to collect more information about everyone and everything.
The Dark Side of Cryptocurrency
Scammers exploit the fact that so many people are still fairly unfamiliar with cryptocurrency aside from its supposed "get rich quick" potential.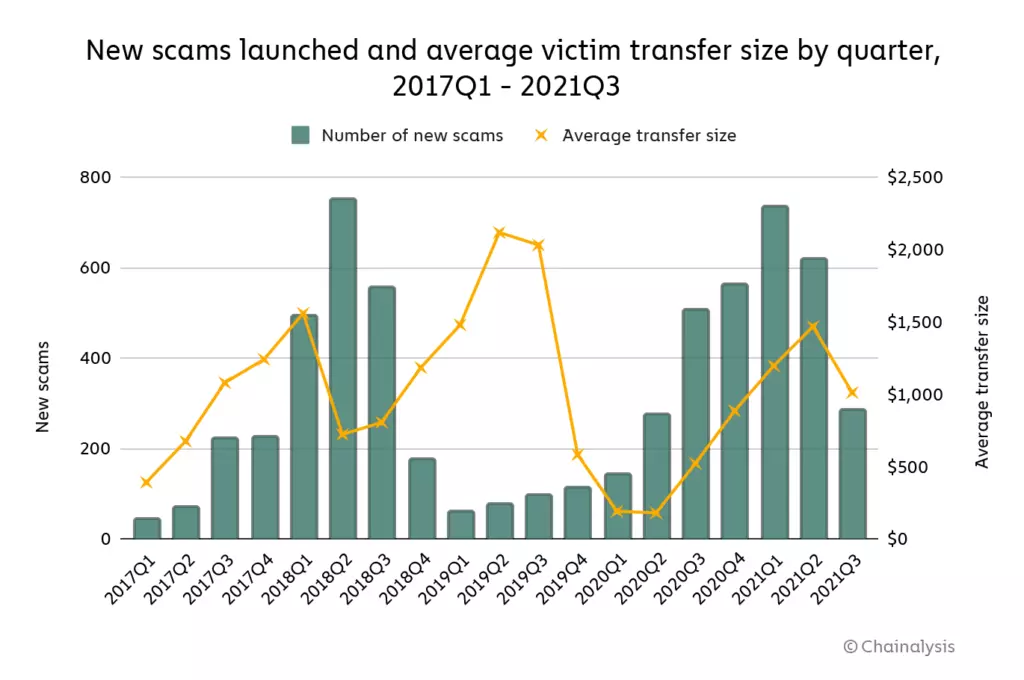 Chainalysis reports that a single Ponzi scheme based in China by itself brought in at least $2 billion last year, which would make it one of the biggest ever. PlusToken was a cryptocurrency wallet service that promised users high returns if they used Bitcoin or Ethereum to buy the fake company's own token, called Plus. An elaborate marketing campaign convinced more than three million people—the majority of whom were in China, Korea, and Japan—to invest by reaching them through the popular messaging platform WeChat, holding in-person meetups, and posting ads in supermarkets.
In June 2020, Chinese authorities arrested six people alleged to have been behind the scam, but it appears that at least one still hasn't been caught, since someone has continued to launder the funds and even cash some of them out.
The Dark Side of NFTS
To buy your first NFT, you'll need to sign up for a wallet that transacts on the Ethereum blockchain. MetaMask is perhaps the most popular Ethereum wallet for NFT collectors. However, MetaMask users were recently targeted in a phishing scam involving phoney advertisements that asked for users' private wallet keys or 12-word security seed phrases (a big red flag). There are also fake malicious pop-ups operating via Discord, Telegram and other public forums that link to normal-looking login pages, such as MetaMask or other popular websites.
Non-fungible tokens (NFTs) have exploded into a multibillion-dollar sector of the crypto industry in the last 12 months alone. Top collector's items, such as rare pieces from the Cool Cats and Bored Ape Yacht Club collections, trade for upwards of $30,000 or more.
If five- and six-figure price tags seem like a lot for a JPEG, NFT creators have a one-word answer for you: utility. Because NFTs create an indelible digital record of your ownership on the blockchain (aka the same tech on which crypto is minted), owning a digitally tokenized piece of art can also serve as your membership ticket to exclusive online clubs, gaming communities, Discord chat rooms and interactive experiences.
Conclusion
Regulation is needed to protect the reputation of the metaverse, cryptocurrency and NFTs markets.
It also protects investors from fraud, ensuring fair competition and a level playing field. Good regulation is also good for the tech industry.
The metaverse, cryptocurrency and NFTs are still revolutionary. Patience is needed as these technologies have the potential to change the world forever.
Given the rapid rate of technological change, professional financial advisors skilled in cryptocurrency, NFTs and the metaverse are required. That way, investors can understand technological, financial and cybersecurity risks to make informed decisions.