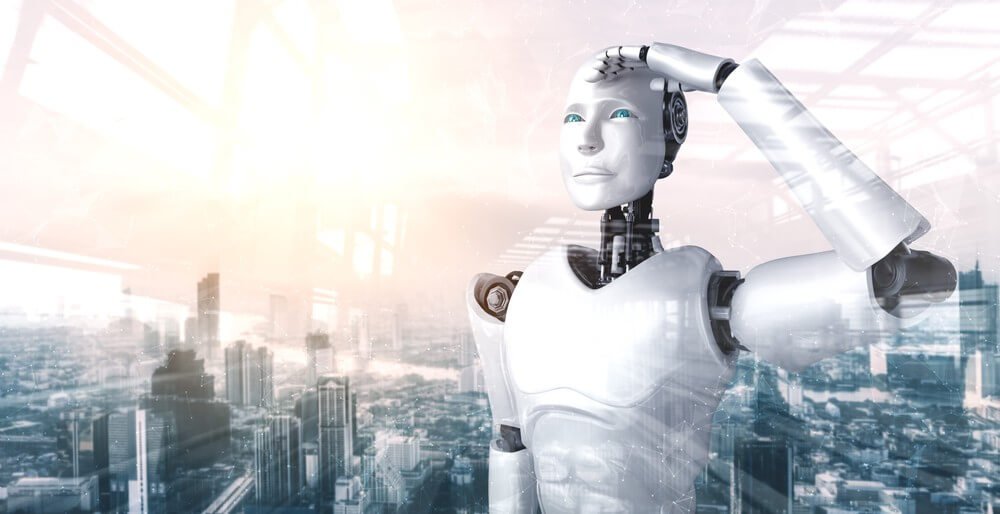 Providing quality services for their citizens is one of the foremost priorities of responsible governments around the world.
The growth of smart cities and modern technologies like AI and computer vision have made it possible for such services to be digitized. The use of computer vision in smart cities can enhance the quality of citizen services in such places.
Generally, public services provided by government-affiliated bodies tend to get a bad rap due to their sluggish nature and poor quality. The experience of endlessly waiting in a queue to receive subsidized groceries, or waiting over the phone for a public service executive's voice to hit you can be, to put it mildly, rather frustrating for most individuals. In fact, most citizen services may have a low-quality feel about them due to obvious reasons.
One must understand that running a country (or a state, district or any other large territory) is a much more challenging job than helming even some of the biggest organizations in the world. Designated public bodies have to oversee the smooth running of education, public healthcare, transportation, law enforcement and several other fields for all of their citizens while staying within time and budget restrictions. As a result, citizen services will have quality and efficiency issues, unlike, say, the services provided by Amazon or Microsoft. Digitization promises to resolve such issues in the public sector. The emergence of smart cities makes it easier for governments and public bodies to install digital technology for the dispensation of citizen services. Computer vision, one of AI's essential components, assists organizations with attaining, processing and analyzing visual data from the real world to produce detailed information reports, key actionable decisions or forecasts for future use. Like AI, computer vision intends to reduce the workload of human data analysts with its high-quality results. Therefore, it makes sense for public bodies to deploy computer vision in smart cities to deliver world-class citizen services.
Applications of Computer Vision in Smart Cities
Computer vision may be expensive to implement, but it can seriously increase the quality and dispensation efficiency of citizen services. Here are some of the citizen service areas in which computer vision can be used:
a) Waste Treatment and Recycling
'Properly trained' computer vision waste management systems are capable of identifying and classifying waste materials efficiently. Such systems generally include a set of monitoring points to aid the segregation of different types of waste materials. These monitoring points will be connected to a central server for prompt information transfer. The waste materials dumped into a trashcan will be monitored closely with the help of image-capture cameras and sensors. The data collected by the monitoring points recreate a clear vision of all the materials in the trashcan. Based on factors such as the mass balance, water content, plastic content, and other aspects of the waste materials, the system can classify them into various distinctive types (wet, dry, recyclable, non-recyclable).
Such automation and intelligent analyses are useful for the separation of different types of waste. The waste materials that cannot be recycled are directed towards their designated disposal zone. Additionally, waste disposal agencies will be able to recycle the waste materials as per the recommendation of computer vision-powered waste disposal systems. Computer vision can unerringly identify and classify the different types of waste materials even if there is a vast quantity of generated waste in smart cities.
b) Vehicle Parking Management
Parking can be a big issue in overcrowded smart cities with several vehicles jostling for a limited number of public parking slots. On top of that, parking logjams could lead to blocked roads, traffic issues, and an increased likelihood of road accidents. Therefore, public parking enforcement bodies can use computer vision-powered smart parking systems to resolve the vehicular clutter in a smart city.
Computer vision systems improve smart city parking in the following ways:
Computer vision uses visual data collected through CCTV cameras to perform city-wide assessments. In these scans, the system visually monitors all the parking lots that do not feature a parking meter. An assigned parking enforcement officer would then ask the parking facility owner to install one in their lot. Computer vision cameras can then actively check the parking duration of vehicles in parking lots to allow the enforcement agency to know about vacant and soon-to-be-vacant parking spots in parking lots all over the smart city. This information is updated on a website or mobile app. Vehicle owners could use these resources to find vacant parking spots available near them. The parking enforcement agency can tune the system in such a way that specially-abled drivers and vehicle owners are given parking priorities. Most importantly, computer vision systems update their records in real-time to smoothen the arduous process of parking management.


Computer vision systems compute the duration for which a vehicle has been parked in a parking lot by monitoring the license plates and other details of the owner from its database. Once the duration is calculated, the system can bill the vehicle owner the parking costs. Smart parking systems make it easier to process online payments for the collection of parking fees from vehicle owners.


Computer vision-powered parking systems enable the government and parking enforcement bodies to implement dynamic pricing for parking. Dynamic pricing allows the government to change prices from time to time based on the existing traffic conditions in a smart city, ongoing demand for parking slots, the time of day and other factors. Dynamic pricing in real-time facilitates the reduction of vehicular congestion in and around the parking lot.


Apart from the direct parking management benefits, the use of computer vision in smart cities also helps governments to plan the infrastructure of the region more intelligently. For example, if there are a greater number of cars in a place, governments could build more parking facilities there. Over a long period, this allows the government to reduce congestion, traffic problems, and accidents that generally take place due to poor parking management in smart cities.
As we can see, computer vision can be a resourceful tool in the hands of the government for smarter urban planning and parking management. Additionally, governments can use a combination of computer vision and blockchain to enhance the data security and ease of payments in such systems.
Guidelines for Using Computer Vision in Citizen Services
To implement computer vision correctly, governments have to understand and follow a few principles. Additionally, these guidelines will allow the incorporation of computer vision in smart cities to be an unqualified, long-term success. These guidelines are applicable not only in the case of computer vision, but also for AI, IoT and other advanced technologies too.
a) Make Implementation Citizen-Centric, Result-Oriented
Most importantly, governments must implement the technology only if they have conclusive evidence that it will have a positive impact on the quality of citizen services and justify the massive investment. This is known as a goal-oriented approach and is useful to check the impact of a new plan of action or technology implementation for organizations or public bodies. Secondly, governments must 'put citizens first. So, the communication channels must be simplified and dedicated (and quick-reacting) customer centers must be established to resolve doubts in the minds of people regarding the new technology implementation with their tax money.
b) Build upon Existing Resources
To save costs and quicken the process, governments must refrain from having the implementation process start from scratch. Instead, governments can use concepts such as transfer learning and pre-trained AI models to make the process faster and more efficient. It is advisable that governments seek the services of AI professionals or form partnerships with established IT companies to get the implementation done in the most error-free way.
c) Avoid Privacy-Related Issues
An area of concern whenever computer vision is implemented for public surveillance operations is the unlawful and overtly intrusive monitoring of individuals. Governments must absolutely ensure that the monitoring is carried out while following the compliance regulations of the data and privacy protection laws of the region. The implementation of computer vision in smart cities and other locations must be welcomed by the citizens for the plan to be successful. By ensuring that the implementation is carried out while keeping the citizens' privacy in mind, governments can get off to a positive start in their digital transformation journey.
d) Eliminate AI and Computer Vision Ethical Risks
As we know, biased AI is a real issue. Computer vision systems may show bias in their detection and analysis phases due to the narrowness of datasets used in machine training. Governments must ensure that bias in AI is eliminated by using diverse and inclusive datasets for the purposes of AI model training. The areas specified in this piece are just the tip of the iceberg when it comes to the areas in which computer vision can be applied to deliver world-class citizen services. Governments in the present and the future can deploy the technology so that their services do not unintentionally end up causing frustration to the masses.