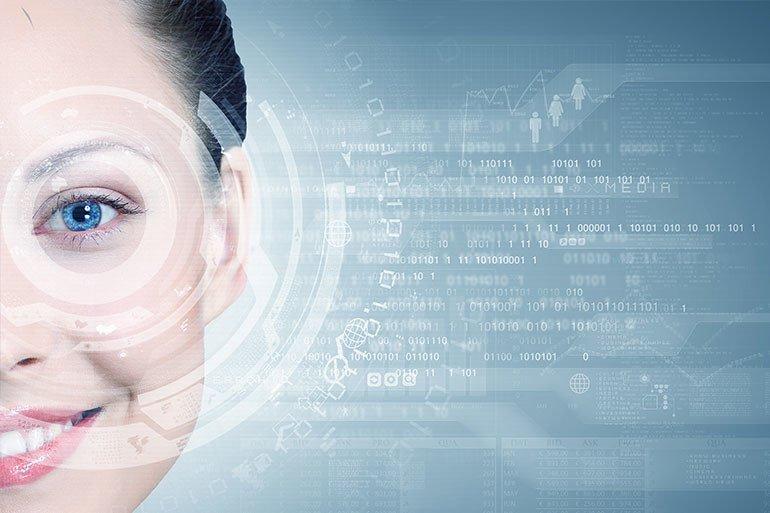 Eye-tracking technology can reveal some startling insights that can benefit every business field, especially marketing.
In recent years, eye-tracking technology has moved from being a promising technology to being adopted in several commercial products. Eye tracking technology, a type of analytical heat map, is used to evaluate digital marketing content used on mobile apps, websites, etc. Including this technology in a businesses' marketing strategy is bound to increase conversions and boost revenues.
What is Eye-Tracking Technology?
Eye tracking is the process of measuring the point of gaze and responding to the motion of our eyes. A device known as 7uan eye tracker measures eye positions and evaluates eye movements. Video images are the most popular method of measuring this kind of movement. Eye tracking sensors make a device aware of the user's interest at any given time and give us clues on content placement and user experience.
How Does Eye Tracking Technology Influence Marketing?
What good would your product or service be if it wouldn't get enough buyers? That's exactly why marketing exists; to effectively and instantaneously make your products sellable. The key to good marketing lies in knowing the browsing and buying patterns of human beings beforehand. Marketers know what attracts people, and have adequate insight into customer behavior. The eye-tracking technology, is therefore, used by them to subtly direct customers to look at what's essential to the product or service, and plays a crucial role in sub consciously assisting the human mind whilst making purchase decisions. In marketing, it is important to keep in mind that an ad is likely to attract a glance if one can maximize brand association and convey the gist of the product by designing it in a way that takes utmost advantage of a person's visual system. Usually, marketers conduct surveys for the evaluation of products and services. This is done by collecting objective data that comes from the eyes and brain of a person while engaging with a user interface. This provides insights into customer satisfaction and engagement, driving design decisions.
What are Some Eye Tracking Methods Marketers Can Put to Use?
There are quite a few effective eye tracking methods that marketers can include in their strategies:
Video Effect
Search engines tend to display pages that have videos on their websites. It can be a direct video result, such as a YouTube video, or a video result embedded on a web page. Videos are a powerful tool in increasing viewership and generally appears in the top 3 listings of search results. Thus, visual elements play an effective role in holding viewer attention.
Directional Clues
Since birth, we have been trained to follow eye gaze. Hence, it is but natural to look in the direction that an image points at. Therefore, a page should include images that serve as a visual clue as to where visitors should look next.
The F Pattern
The F pattern of reading is not a new concept since most people are taught to read and write from the left side of the page. The F pattern is practically applied everywhere, from articles to e-commerce sites, and search engine results. This is because, overall, people like to view any website or page from the left side of the screen. Therefore it is no wonder that most websites, for example, Amazon, prioritize their items and products on the left side of their homepage.
Pre-Sale Prices
Human beings find it much easier to make decisions when they have something to base them on; in this case a pre-sale price. In practicality, the pre-sale price is not used by the customer but is still used to evaluate the new price. Most people look at the packaging of the product and its price. But including a pre-sale price scored more viewers.
Until now, marketers have solely been relying on subjective data. Eye tracking allows us to measure user behavior implicitly and turn that measurement into quantitative objective data. With eye-tracking technology, its now time for marketing to change.