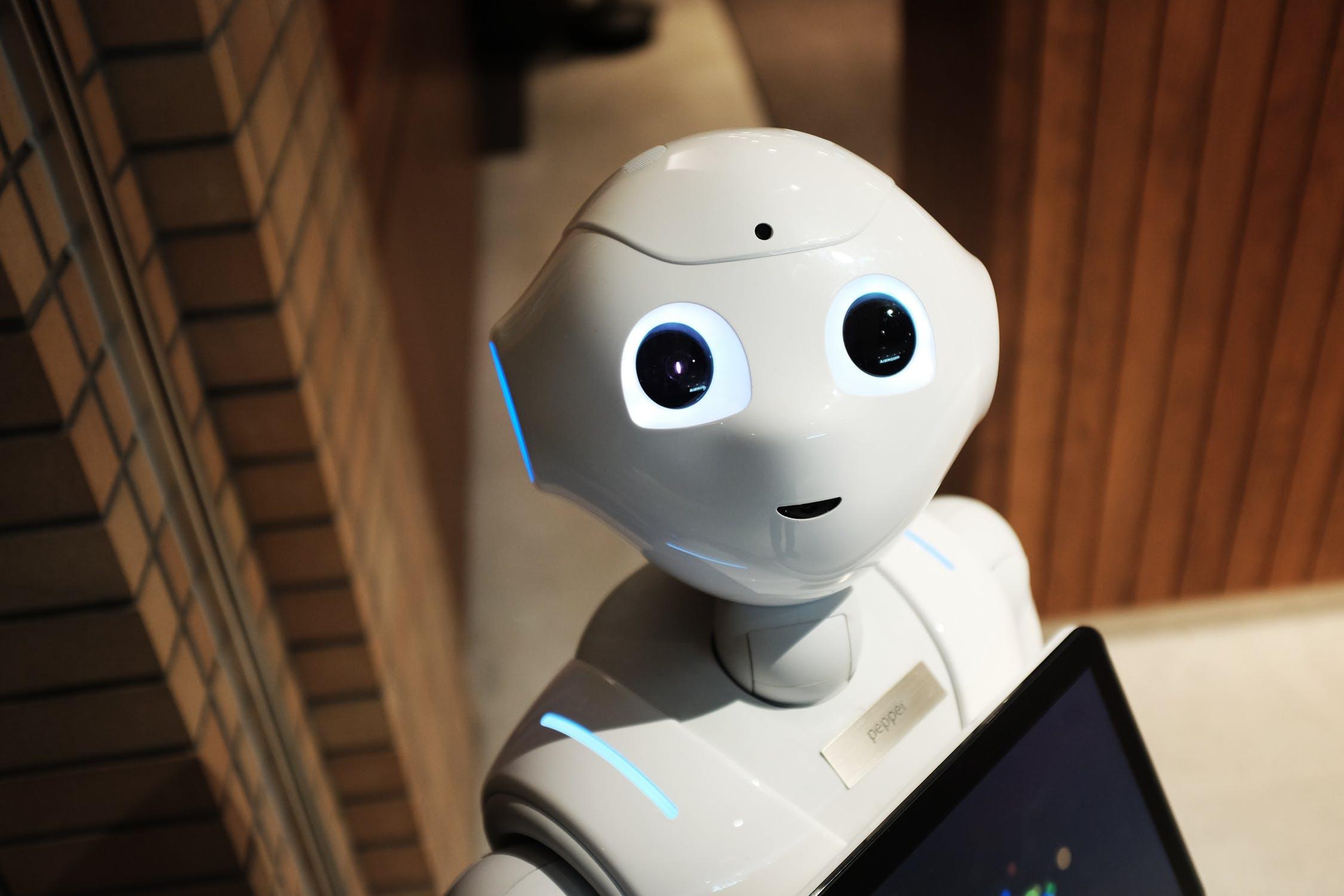 Thanks to the exponential evolution and continuous improvement of science and technology, problem-solving is becoming more manageable, and the necessity of computers is decreasing.
According to Gartner, by 2020, there will be more than 26 billion connected devices, both with and without Internet access.
Devices like mobile phones are capable of recognizing your speech, helping you in better decision making, translating one language into another one, and so on. And all this is possible for Artificial Intelligence or AI, which enables computers to think and learn.
So, what is AI?
AI is one of the most developing trends of the current time. It is a forte of computer science that focuses on creating intelligent machines that can work and react like humans.
Since these computers are developed based on knowledge and research on human capabilities and intelligence, they are used to implement built-in intellectual tasks in various applications, including your mobile phones. Some of the actions devices with artificial intelligence are designed to include:
Speech recognition
Learning
Planning
Problem-solving
The next question that crops up is, Will artificial intelligence replace humans?
By 2020, approximately 5 million jobs will be replaced by machines.
So, will humans really not find any job in forthcoming decades, and will every task be performed by the intelligent machines? We don't think so.
Though machines are becoming more competent and widely used in many fields, they cannot be produced and used without the fineness of the human brain. We might not be as fast and as accurate as robots, but for sure, we have the ability to think differently depending on the situation. Additionally, our intelligence can create ideas and introduce innovations.
Having said that, we believe that the world is heading towards a direction where man and robot will work for hand in hand. When it comes to making logical and sensible decisions, predominantly based on data and facts, intelligent machines will be more useful. And critical aspects like making decisions based on human feelings, sentiments, attitudes, teaching, judgments, etc. will be humans' responsibilities.
Mobile Applications and Artificial Intelligence
What is the prospect of AI, specifically in the field of mobile applications? Specialists of this field believe that Artificial Intelligence, as a symbiosis of technology and science, is sure to become an essential part of our daily life.
How can AI be used for mobile app development?
Customized and Adequate Content
The reason behind most of the application's failure is the lack of significant content which helps to stay connected with clients over a period. By studying the choices that readers make and by embedding them into the learning algorithm, applications can suggest you the content that will grab the interests of clients.
You can use AI to curate modified content according to the user's point of interest. One of the primary applications of AI is machine learning, which can help you to scan through massive amounts of data and filter the most useful ones. Thus, enabling the leaders to make more informed decisions.
When you offer personalized solutions to customers, you enrich customer experience and build a better brand identity.
Enhance Application Using Experience
Customers can seamlessly sort through the array of information available and procure the one that they need. This saves time and increases their satisfaction. For example, AI is widely used to answer the fundamental question raised by clients. There are chat-boxes and emails which can handle the primary concerns of the customers without any lapse of time. Moreover, when customers get resolutions on a real-time basis, they by default, become more inclined towards the app, and it turns the brand.
AI can be implemented in apps to make things more convenient for users. Earlier, we had to go to supermarkets to buy our groceries, but now anything we need gets delivered at our doorsteps. A few years down the line, we will not even have to use our hands to search for something. Most of the apps have voice recognition, and the errand will be done by speaking. Think of Amazon Alexa and Google Assistant – these, along with many other apps, can take instructions from you even while you are driving.
AI in apps helps us to carry out many tasks at one time. Moreover, it is going to enhance further making our lives much more comfortable.
AI is capable of performing many powerful functions, including problem-solving and automated reasoning. It does not just analyze the user's behavior, but it can also help businesses make decisions and solve problems based on different algorithms fed into it. Science uses human experience and knowledge to feed in information in the AI that can help you in solving puzzles and prove theorems. No doubt why you enjoy playing chess and other number games on your smartphone and do not even feel the absence of a human partner.
Then there are Maps which can help you to find the shortest route to a destination – when on the roads, your apps guide you, and they help you with accurate time, distance, traffic, navigation and anything else that humans can do.
We use our smartphone for practically any and every task – making payments, stockbroking, banking transactions, etc. AI ensures that these activities are secured and you do not run the risk of data loss.
Smartphones cannot just be secured with a password, but you also activate fingerprints and face activation to confirm a higher level of data security. So, just losing a smartphone doesn't mean that anyone will get access to your personal information.
To conclude, we can say that the utilization of artificial intelligence is sure to make our life even more convenient in the coming years, mainly via mobile apps. It is continually developing, and it will also encourage humans to develop their skill sets.
A perfect combination of human workforce and robots will undoubtedly make all the developments more competent and precise and give us a better lifestyle.

Author Bio: Sourodip Biswas is a Digital Marketing Professional at Space-O Canada, a leading web and mobile app development company. He works closely with a team of experienced mobile app developers and regularly contributes on various websites. In his free time, he reads new technology trends and plays video games.