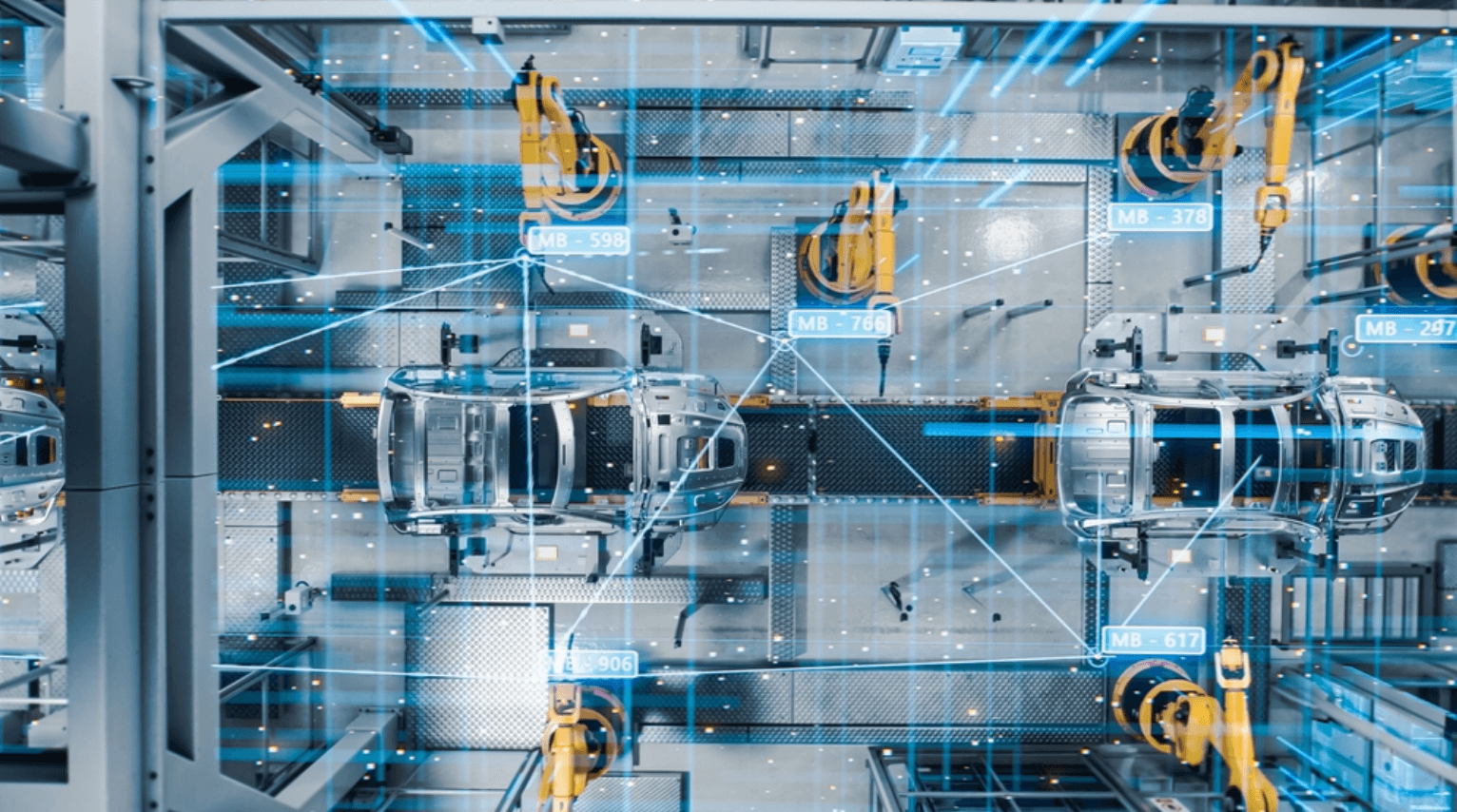 The use of computer vision in manufacturing operations can lead to improved outcomes for not just the businesses but also for employees and other stakeholders involved.
Computer vision (CV) is among the most interesting branches of Artificial Intelligence (AI). Its ability to extract important information from videos, images and other visual sources to find deeply hidden patterns makes it incredibly useful in solving various real-world problems. One of the areas where it has found the most applications is manufacturing, where visual data and need for precision are both present in abundance.
How Computer Vision is Revolutionizing the Manufacturing Supply Chain
From maximizing operational efficiency to improving employee safety, business leaders are realizing the importance of computer vision in multiple areas of the manufacturing supply chain: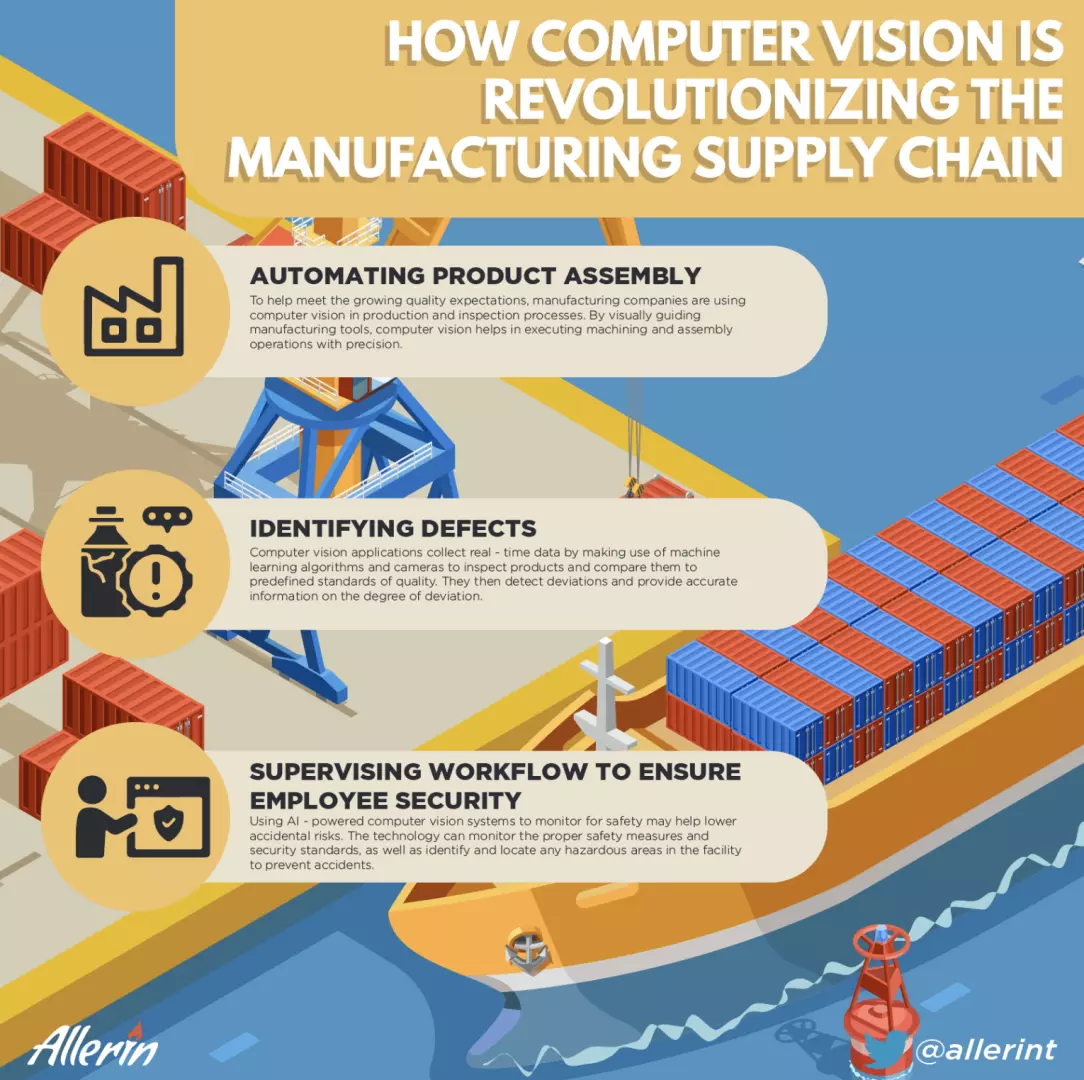 1. Automating Product Assembly
Customers' expectations for high-quality products are on the rise and maintaining consistency and precision manually can be quite difficult. To help meet the growing quality expectations, manufacturing companies are using computer vision in production and inspection processes. By visually guiding manufacturing tools, computer vision helps in executing machining and assembly operations with precision. Tesla, a leader in automobile manufacturing has purchased over 1000 robots and is automating routine tasks such as welding and painting, with the help of technologies like computer vision.
2. Identifying Defects
Detecting defects physically by humans on a micro level can be quite tricky. The human eye is not equipped to be able to see minute defects. These minute defects, if left uncorrected, can prove costly in the long run. Computer vision applications collect real-time data by making use of machine learning algorithms and cameras to inspect products and compare them to predefined standards of quality. They then detect deviations and provide accurate information on the degree of deviation. Using this data, any problems can be traced and rectified. Generally, computer vision provides an accuracy level of at least 94% in defect detection.
3. Supervising Workflow to Ensure Employee Security
The safety and security of staff working in the manufacturing industry is among the biggest concerns for manufacturers. Around 340 million people worldwide face accidents due to occupational hazards. Using AI-powered computer vision systems to monitor for safety may help lower accidental risks. Proper safety measures and security standards can be monitored using computer vision. The technology can also help to identify and locate any hazardous areas in the facility to prevent accidents. Companies such as Komatsu Ltd are already adopting computer vision based on video analytics and AI to create safer workplaces.
Conclusion
Manufacturing supply chain organizations backed by computer vision are better positioned to meet growing demand and mitigate risks. Computer vision-powered technologies can also aid predictive, diagnostic and proactive analytics, which are essential in increasing efficiency. To streamline production and distribution processes, manufacturing supply chains should consider integrating computer vision into their operations.