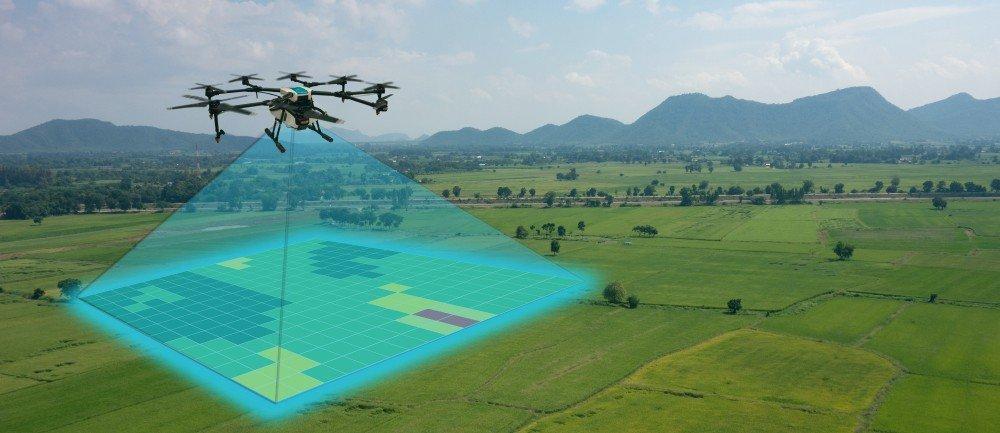 Green robots can help us in our fight to thwart climate change and lead us into a better future.
We don't usually think of robots as being 'environmentally-friendly'. Until now, the closest thing we have seen to an earth-loving robot was is probably 'Wall-e'. But, the use of robots for sustainability can soon become a reality, thanks to green robots. Climate change needs to be checked more urgently than ever before, and we have already started leveraging technologies like artificial intelligence, blockchain, and IoT to fight climate change. Green robots, too, can support our fight against climate change. A variety of robots are already being developed that can help preserve the environment in various ways, from fighting wildfires, helping manage our waste and to cleaning our oceans and other water bodies. Here are a few ways in which green robots are helping with environmental sustainability:
Applications of Green Robots for Sustainability
The global temperature has risen to its highest point in the last 4000 years due to human activities. This can lead us on a path of self-destruction, if we don't act quickly. The availability of advanced technologies can help simplify our sustenance efforts and help slow down the effects of climate change. Green robots can help automate and carry out environment-friendly tasks with utmost efficiency, without tiring.
Fighting Wildfires
The United States alone witnesses about an average of 100,000 wildfires in a year. And wildfires are becoming a common occurrence all over the world in recent years. The destruction that wildfire brings to plant and animal species is well-known. Its effect on human health and infrastructure, too, is well documented. Robots can help in our efforts to control wildfires quickly and help avoid risking the lives of firefighters. Robots armed with fire extinguishers and water propelling agents can be leveraged to contain wildfires. These robots can be equipped with GPS technologies, computer vision, heat sensors, and artificial intelligence technologies. These technologies can enable to control the robot remotely and can efficiently detect and extinguish fires. These robots can be used in areas highly inaccessible to humans or environments that pose a high risk to human lives. Robots having robotic arms and camera sensors can be used in search and rescue operations and help save and rescue animals caught in wildfires. Thus, robots can be used effectively to replace humans in high-risk operations associated with wildfires. They not only can carry out human procedures efficiently but also help save precious human lives.
Waste Management
Humans are consuming resources and are producing large quantities of waste, which needs to be managed and disposed of in an environmentally friendly manner. Simple robots are already being used for carrying out basic chores such as vacuuming, cleaning, and mowing and sorting garbage according to type. Household waste collection can be carried out by GPS and ai-enabled garbage collection robots. These robots can also collect data from sensors attached, and AI algorithms can determine the optimal garbage collection route and process. Thus, the process of garbage collection is streamlined, resulting in minimum use of resources, benefiting the environment. Advanced use of robots for waste management includes their use for waste treatment and recycling purposes. Automating the processes involved in waste management and waste treatment can help reduce CO2 emissions associated with these procedures. Robots can help reduce waste that is incinerated by efficiently sorting materials that can be recycled and put to use again. They can even help sort waste materials quickly and more efficiently than humans reducing the input power and costs associated with such processes.
Restoring Ocean Health
Human activities on land, industrial effluents, and water, such as oil drilling, have caused significant damage to our oceans. Out of these, oil and gas activities are a major cause of water pollution, and this was evident from the BP oil spill in 2010. Robots can be used to contain the harmful effects of such spills. A robot already has been designed that ingests microbes in the ocean and converts it into energy. The robot can operate continuously for months and can generate more energy than it consumes. Such a robot can not only help reduce the impact of oil leakages from tankers and ships but can also help remove chemicals from rivers and seas. The only current limitation of such robots is that they aren't made of biodegradable materials. Efforts are made to design robots of completely biodegradable materials so that they don't have any negative impact on the environment. Then, they can be deployed in thousands to clean every water body on the planet. Robots can also be used for waste collection from our water bodies. Plastic waste can be collected by robots floating on the water bodies or can even be deployed on the ocean floor to collect waste from the depths of the ocean. Robots can prove to be highly cost and time-efficient in waste collection when compared to humans. Hence, their deployment will only gain prominence in the upcoming years.
Renewable Energy Sector
The adoption of renewable energy sources like solar and wind energy is gaining tremendous momentum. Robots can help simplify the processes involved in renewable energy generation, especially in solar energy sources. The power output of solar cells depends upon the solar energy that reaches the surface of the solar cells. The environment is one of the important factors that determine whether the cells will work with maximum yield. Dust can gather on the solar cells that can result in less output. The dust needs to be cleaned continuously, especially for solar farms located in high dust-density regions such as Africa or South Asia. Robots can automate the task of cleaning the solar panels whenever the dust layer over the cells passes permissible levels. This ensures that the solar panels can provide maximum output and generate high amounts of energy. Another beneficial application of robots in the solar energy sector includes a robot with built-in solar panels. This robot can generate its own electricity while carrying out tasks assigned such as monitoring or cleaning and doesn't need to be dependent on an external source of energy.
Sustainable Agriculture
Robots can make agriculture more environmentally friendly. They can be used to detect chemical levels in the soil. By analyzing the data, the optimum levels of fertilizers, whether chemical or natural, can be determined for maximum productivity. Other robots can be used to automate tasks such as planting, sowing, and watering. All these tasks can be carried out with precision and in a short time with the help of robots. Robots can also be used for crop harvesting, as robots attached with sensors and computer vision can determine the optimum time for picking up fruits and vegetables. Robots can also be used for livestock farming, for instance, where they can be used for milking cows or managing a herd of domesticated animals.
Robots alone can't save the planet, but they can definitely help strategically in our efforts towards a greener future. Combining the use of robots with other advanced technologies will help in our sustainability efforts. The onus lies on businesses already involved with robotics technology to implement green robots quickly as they will not only bring financial benefits to these businesses but also help in the survival of the planet. Governments, too, can provide subsidies to the companies utilizing and developing green robots. This will encourage businesses to further develop the technology at a faster pace, make the technology economically viable, and help in the growth of these businesses.