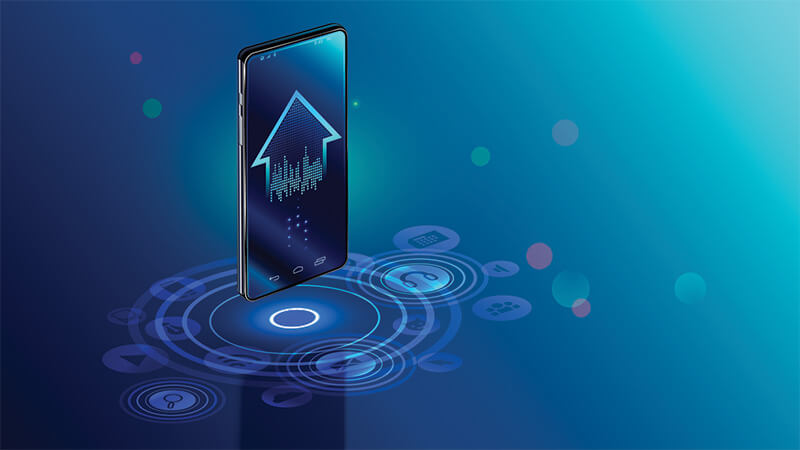 Like several other technologies, IoT can can be helpful for abuse victims to get help.
Governments and law enforcement agencies must ensure that the use of IoT for smart cities and smart homes is exclusively for user convenience and not for making abuse easier for perpetrators.
Domestic violence is depressingly common in today's times, with about one in three women and one in nine men reportedly subjected to behind-closed-doors brutality at the hands of their intimate partners at least once in their lives. You would expect that the emergence of IoT for smart cities and smart home applications would reduce such episodes of domestic violence, but, instead, another trend seems to be emerging. Like a dystopian nightmare, the increasing use of IoT for smart cities is, in many cases, making it easier for abusers to wreak physical and mental havoc on their helpless victims in smart homes. Abusers can use security cameras and other imaging devices to monitor their victims at all times. Additionally, domestic abusers can remotely regulate smart home air-conditioners, smart locks, lighting and IoT sauna systems to compound their partners' misery even when they've been removed from the house. As a technology, IoT gets a bad rap due to these types of domestic abuse incidents.
However, on the flip side, IoT is also a remarkably valuable resource to prevent domestic violence attacks. From smart speakers that can be used to record evidence of domestic abuse to specialized panic button apps that enable victims to seek help when they're stuck in a dangerous situation, IoT can be useful in catching abusers as well.
It would be incorrect to blame IoT for domestic violence incidents in smart cities. Instead, the focus must be on how such incidents can be reduced and eventually eliminated.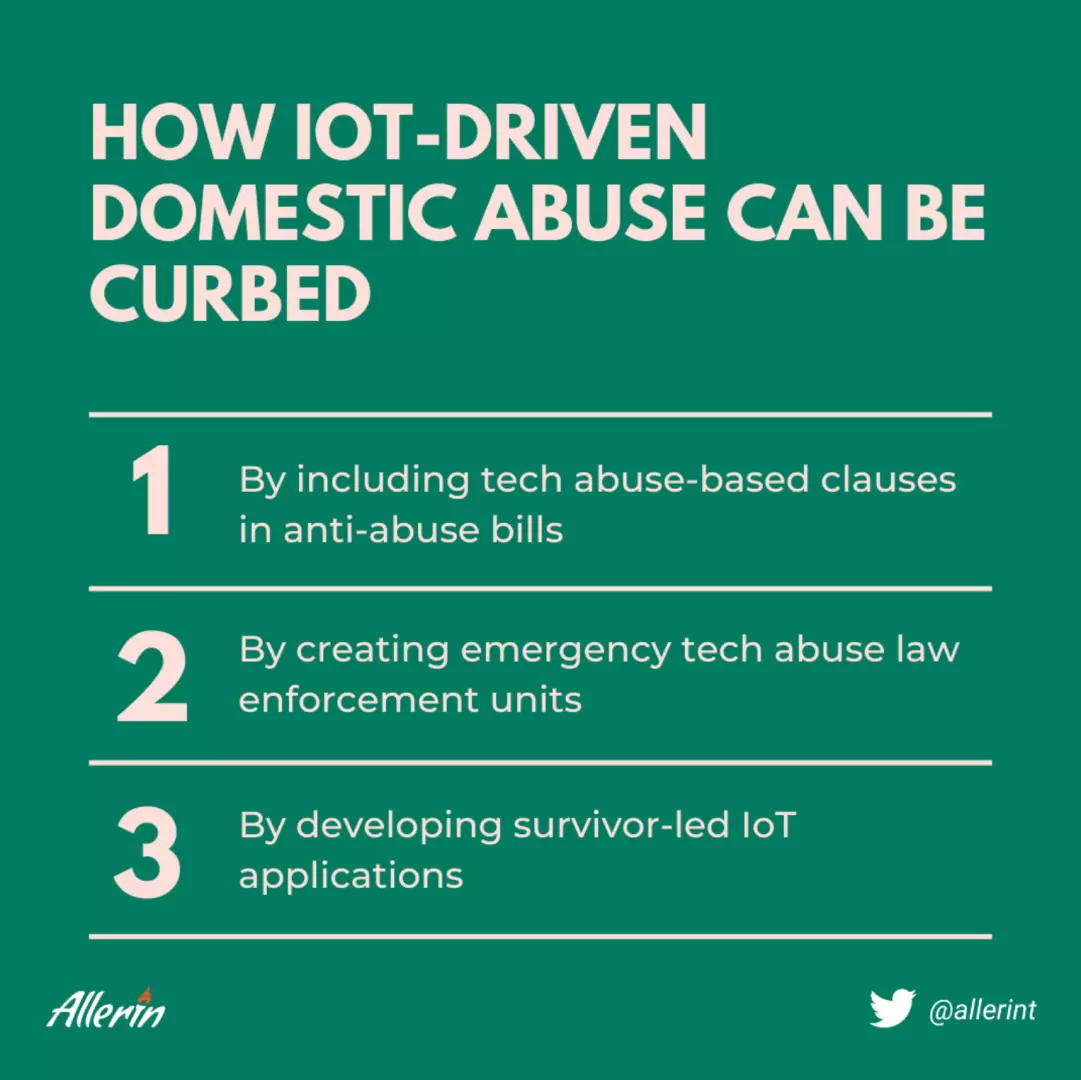 Governments, law enforcement agencies and technology developers need to play their part in eliminating the ease with which abusers can use IoT-based tools for harassing their partners.
Governments need to establish helpline numbers and other ways in which abuse victims can reach law enforcement departments. Generally, it is felt that there are not enough laws for IoT-driven domestic violence resolution. Some countries are beginning to change this trend. Australia, for example, has created a centralized tech abuse unit for violence victims to receive IoT-savvy help and support in the least amount of time. The Domestic Abuse Bill passed in the UK in 2020 also includes clauses that address tech abuse.
Tech companies must develop IoT solutions while keeping domestic violence prevention firmly in mind. They can actively include domestic abuse survivors in the development process to create more survivor-led application designs. Apart from the creation of IoT tools that will prevent abusers from victimizing their partners, this also allows survivors to speak out and, as a result, feel lighter from within. After all, several domestic abuse victims never get to share their voices regarding their own trials and tribulations.
According to an estimate, there will be 64 billion IoT devices in the world by 2025. The number of applications of IoT for smart cities and smart home operations will be overwhelmingly huge. The increase in IoT usage should not create more opportunities for domestic abusers to harass their partners or family members in smart homes. As stated earlier, several parties in the private and public sectors will have to work together to take IoT-driven domestic violence out of smart cities for good.