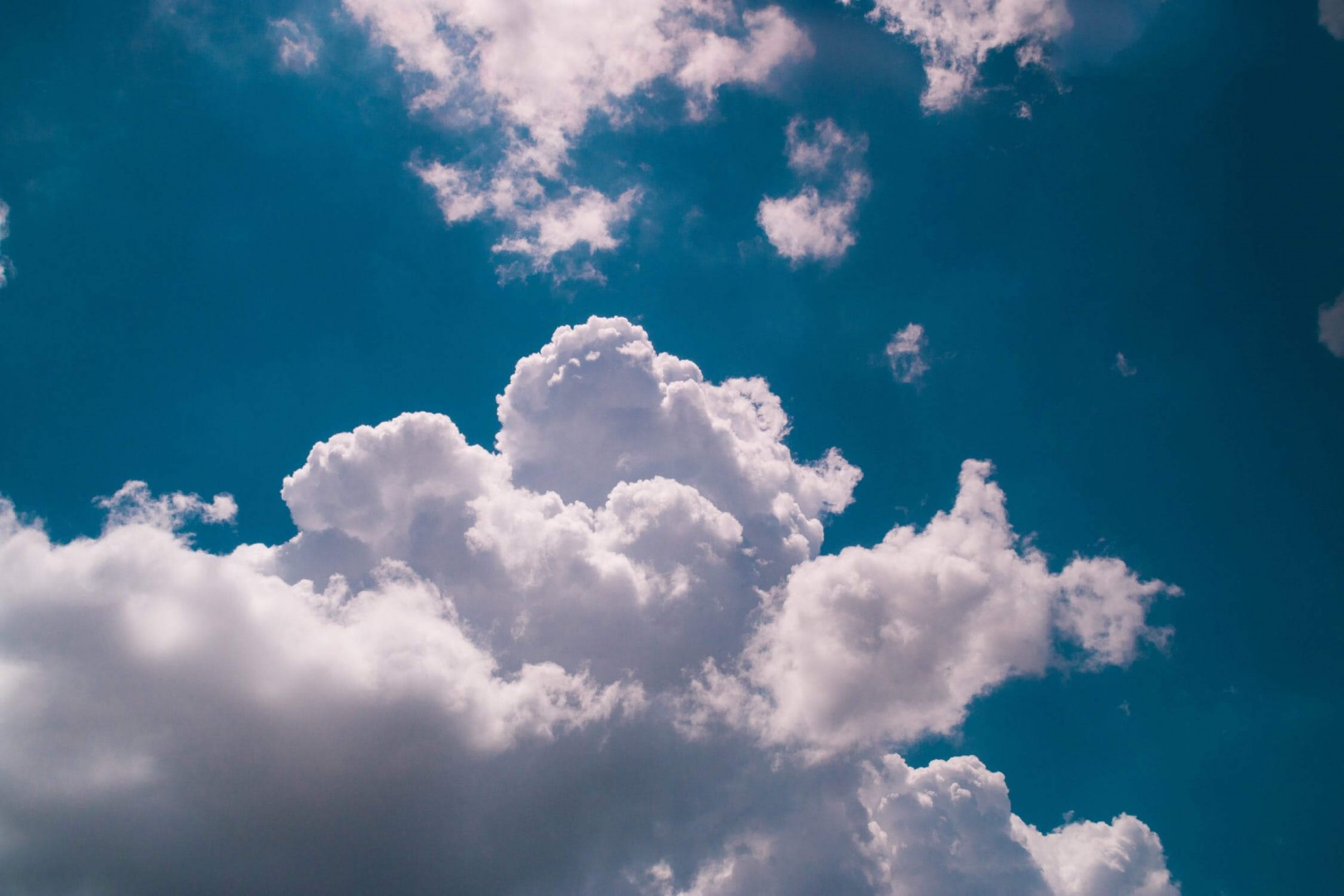 The alignment of people, technology, processes, culture and skills are core catalysts for agile and scalable digital transformation that lasts - and the recent 'Conquer Every Cloud' virtual conference by Veritas Technologies afforded exactly that critical combination in focus.
This was a conference designed to support businesses in overcoming challenges, notably managing and protecting data in the cloud, and optimising the opportunities, especially as we transition beyond the pandemic. As I recently discussed on a panel exploring the future of digital events, it was fantastic to see such strong attention to detail in the curation of the day – right across design, content and audience engagement.

Setting the scene for the day, CEO Greg Hughes explored how the global acceleration in digital transformation to support a remote/hybrid workforce - alongside accelerated cloud computing adoption - is not without its challenges, focussing in on the 4 C's, namely:
Costs – CIO's are managing an explosion of data (20-25% growth per year) – how can organisations both optimise and protect this data with budgets remaining within single digits?
Cyber – Ensuring resilience in the face of rising ransomware threats - how can you best ensure your business can still run after an (inevitable) attack occurs?
Cloud – With expanding ecosystems seeing organisations leverage scalable private cloud and multiple public cloud providers, how can data management policies best be standardised?
Compliance – With the increasing value and sensitivity of data, governments are creating new and rapidly evolving regulations - how can organisations abide across disparate systems, clouds and infrastructures, and geographies too?
These 4 key considerations were core to the agenda aligning with a Veritas principle that has guided its solution design and development to protect data wherever it resides: information is more important than infrastructure. And as discussed by eminent futurist, Dr. Michio Kaku this protection is vital: 'data will be the source of wealth in the future'. Veritas software and hardware products are enabling large complex enterprises to address such challenges and today help support 86% of the world's Fortune 500 companies. Expanding this further, key announcements included the release of NetBackup 9 with Flex Scale, and the scaling of Veritas' enterprise data protection platform with acquisition of Hubstor.
Let's explore these advancements in turn!
NetBackup is core to the Enterprise Data Services Platform (EDSP) affording protection from edge to core to cloud, with the NetBackup 9 news reflecting both the embracing of scale-out computing alongside extant support for traditional scale-up platforms. This extends the capacity to deliver any cloud, any data source and any workload - to any architecture - with the addition of Flex Scale. Rather than relying on forecasting capacity needs in a complex context of explosive data growth, NetBackup Flex Scale supports IT teams by dynamically invoking additional capacity across a distributed computing environment as and when it is required, allowing always aligned unified data protection. The range of enhancements includes scale-out and hyperconverged 'Flex Scale' nodes, simpler operations, and OpenStack integration.
Related to this, I particularly enjoyed the technical breakout session 'NetBackup APIs and Enabling Automation' presented by Mark Coletta. A must watch if you are keen to learn more about how to optimise your data management strategies, moving from how to use API's to how to solve key problems through Automation, and with all the benefits of using a single tool interface that affords role based permissions.
With over 500 API's built on restful architecture and with comprehensive coverage across System Management, Configuration Management, Security and more, there is so much to explore, and alongside Mark's session with live demos and real world examples, it is great to see the accompanying focus on education tools, ranging from YouTube and VOX videos for newer users, to active knowledge sharing contributions in the GitHub community.
And now reflecting on the Hubstor news, this acquisition and integration development expands capabilities to address SaaS based workloads and deliver a complete powerful backup-as-a-service solution so that customers are able to protect all their data from a single platform, irrespective of whether that data is at the edge, in the cloud, or in the data centre. As discussed by Michelle Bailey, Group Vice President, General Manager and IDC Research Fellow during 'Conquer Every Cloud', with businesses across the globe increasingly embracing multi cloud strategy with greater reliance on SaaS-based services, this is an important step forward. The announcement also builds on a long established partnership with Microsoft, optimising the advantages of a SaaS solution built on the Azure platform and accompanying security, scale, reliability and flexibility benefits.
These developments build on continuing extant success with Veritas recently recognised for the second consecutive time as a 2021 Gartner Peer Insights Customers' Choice in Data Centre Backup and Recovery Solutions (NetBackup 8.3). In combination, they enable the expansion of customer choice and flexibility to protect any workload, and improve resiliency and visibility of applications and infrastructure, while also reducing the risk and complexity of managing multi-cloud environments at scale and optimising costs. All regardless of where your data resides.
Final Thoughts – The 5th C
Beyond helping to address the 4 C's of Costs, Cyber, Cloud and Compliance and so enabling data protection, availability and insights across multi-cloud, I would like to add a fifth C of Culture. This is an imperative for creating, developing and scaling innovation to last – and without permission to learn, make mistakes and grow during this process, this vital capacity to innovate will be negated. A community and co-creation ethos culture came across so strongly with all my interactions around this event, with the underpinning of investing in people and education. Indeed, it resonates across specific sessions too, from inspirational stories on facing adversity, taking accountability, and the importance of resiliency with former Nasa Astronaut Scott Kelly, to the leadership skills required to create an adaptive, highly agile business as discussed by Hall of Fame NFL Quarterback and Co-Founder and Managing Director at HGGC, Steve Young: 'leadership is about vulnerability'. I could not agree more!