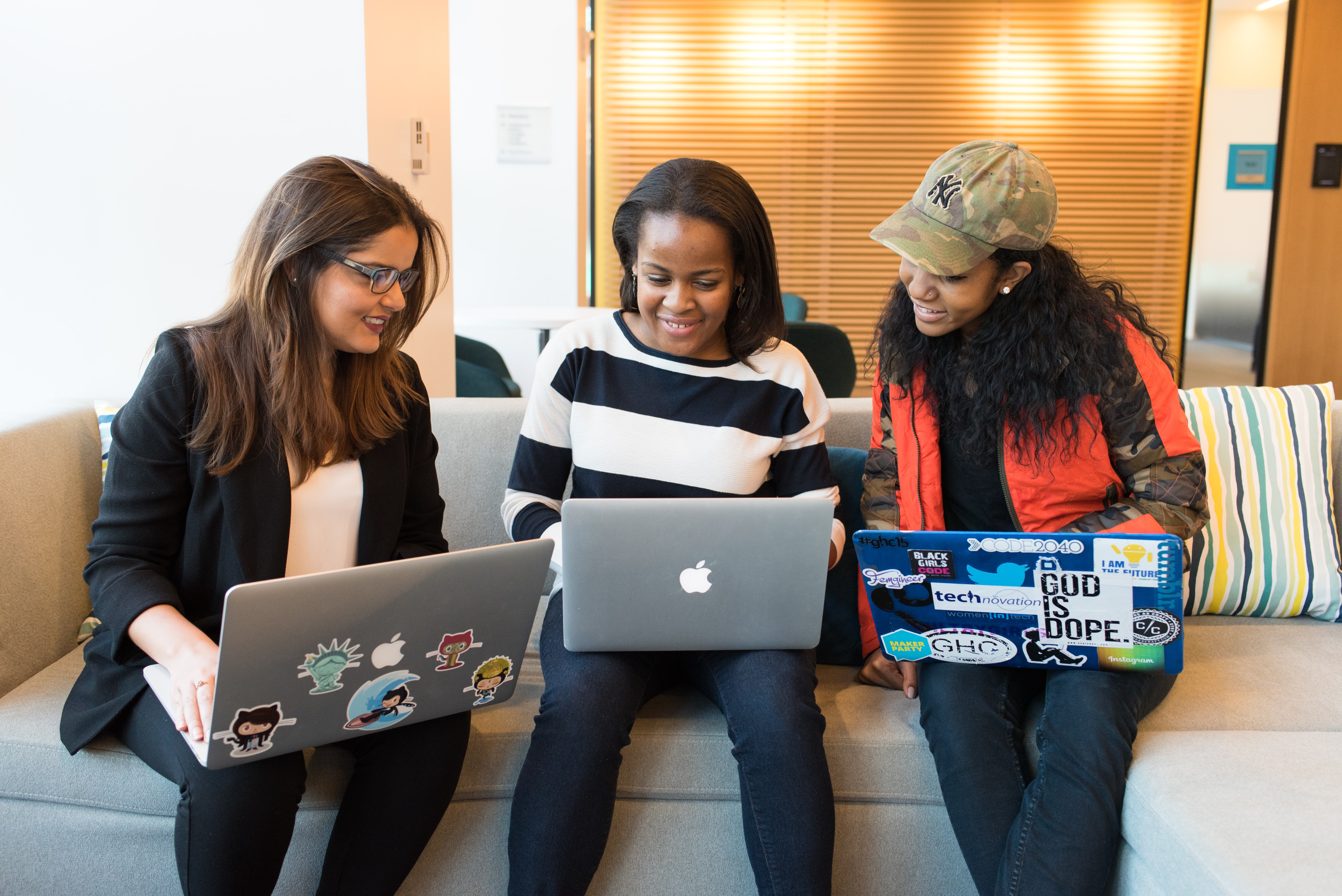 Clarity starts with a definition, so let's see first what a newsletter is and what differs it from other email marketing messages you send to your customers.
A newsletter is a marketing email that features corporate news, product updates, announcements, digests, new releases, and arrivals. Its aim is to tell the customer about all the new activities your brand has recently been into. Newsletters belong to bulk emails meaning you send them to your whole contact base. Companies that run a blog with regular articles can send a blog newsletter as a separate campaign.
What differs newsletters from other emails is that they don't serve to generate instant sales. Their main task is to educate people about your brand, values, and products. Typically, newsletters don't contain such CTA as Buy Now, Shop, Order & Book; they'd rather include less imperative calls like Learn Now, Find Out More & Learn How. And although it may be hard to express in figures the role newsletters play in your overall marketing performance, their importance is hard to overestimate.
Blog Newsletter Example


Educate People About Your Product
New subscribers may not know much about your company. The fact they've agreed to hear from you doesn't mean they're ready to buy from you. A newsletter can prompt such readiness and speed up the decision making process.
To win the trust of your audience and gain new customers, tell them your roots and values, introduce your team, explain operational processes behind your products and emphasize social responsibilities and initiatives. Each new newsletter should be kind of a puzzle piece that helps people build the general image of your brand.
Warm-up Prospects
Imagine you've got a new job. You come to a new place where you meet new people. First, you take time to study the office climate, take a closer look at the established behavioral pattern, and learn more about new workmates. And only after a certain period of observation and monitoring you decide whom you want to make friends with and communicate outside the office walls.
The same processes apply to making a purchase decision. Warm-up people with consistent and relevant newsletters if you want them to make friends with your brand and build long-term relationships.
Keep Your Brand on top of the Mind
If you're not a coffee shop, people probably don't need your service all year round. That's especially applicable to seasonal offers and products with a long operating lifetime. For example, you're a spa resort where guests spend their holidays once or twice a year. Or you're a car manufacturer and definitely don't expect people to change their vehicles every month. However, this doesn't mean you should send your audience only one message a year when the estimated purchase date is approaching.
Consistent email marketing is key to remind of your existence and not to get lost among hundreds of competitors. Not all your emails might be responded to or even opened which doesn't mean people are no longer interested in your company. They may be not be interested at this particular moment, but when the time for the next car purchase or summer trip comes, you'll be the first they'd address.
Make Sales Less Aggressive
We all get tired of the omnipresent advertising we're surrendered by. A non-stop series of promos can get anyone immune to even such seemingly appealing offers as 99% off everything. A mix of promotional messages, transactional emails, and newsletters with diverse content, however, can make your marketing less pushy and more contributing to the audience's interests beyond shopping.
How to Write a Good Newsletter
Good or bad, there is no single recipe for a successful newsletter. The content and design of your particular campaign will depend on its category, your company type, product, and the overall idea of the message. However, there are several components you need to pay close attention to.
Email subject line: This element determines to a great extent whether your email would be opened or not. To double its chances, write a crisp and informative line that would be at the same time appealing and attention-catchy. Easier said than done, but successful marketing requires effort.
I often see in my Inbox emails titled Newsletter from Company Name or #56 Newsletter. I rarely open them because why should I? If people didn't even bother to come up with a couple of words, the content inside must be as boring as its subject.
Images: Quality images embedded in the right place can enhance any email, even the one you're sending only to notify on new blog releases. No need to say that they are a must element of product announcements or guidelines with instruction where visual support means a lot.
In your newsletters, don't stick to product photos only. There are way more types of images that can spicy up your emails: infographics, charts, user-generated pictures, artistic illustrations, animation, etc. Even custom icons of social media are able to help your newsletters stand out and get recognizable.
The only don't that applies to images is don't use free stock photos unless you edit them in such a way that no one can suspect they're taken from photo stock.
Personalization: I've said above that newsletters are bulk emails meaning they're impersonal by default. However, you can make them more personal by adding personalized recommendations based on user campaign activity or website behavior.
They don't necessarily have to be product recommendations. Related articles or news can also be picked based on the subscriber's previous activity and resonate with their interests.
Footer: As with other emails, a footer of newsletters must contain your contacts, social media, and links to the terms of use, privacy policy, and unsubscribe page. If you have such an option as preferences management, don't forget to add the corresponding link as well.
Newsletter with a New Menu Announcement
To sum up, newsletter emails are an effective tool in your marketing arsenal. They serve many purposes, the most important of which is to keep the conversation between you and your audience going. Consistency is what matters most when it comes to successful email campaigns so make sure you have a regular schedule of your newsletters and fill them with relevant and up-to-date content.